Space Force budget requests more money to add guardians and keep pace with Chinese advances
By
Stars and Stripes
March 29, 2022
---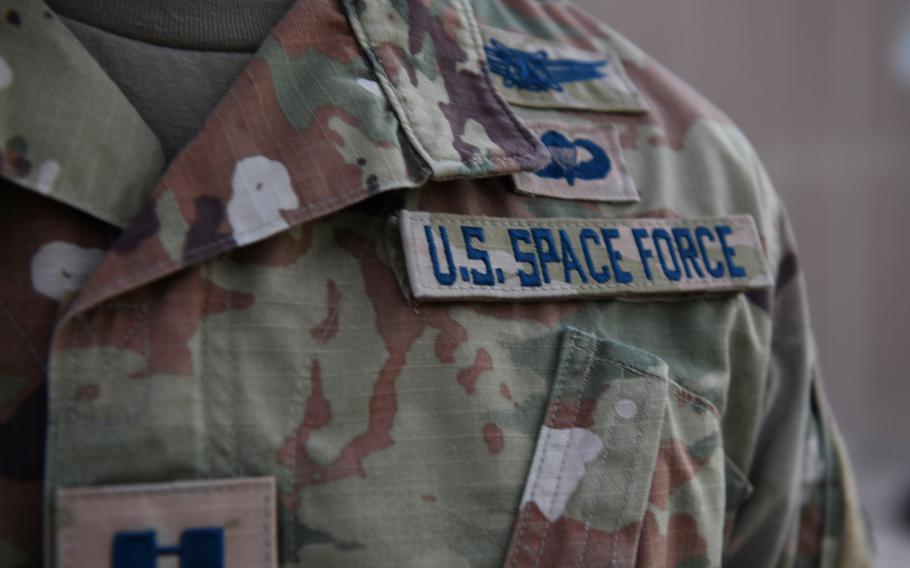 Space Force is requesting $24.5 billion to fund its third year of operations to allow the newest service branch to add more personnel and keep pace with Chinese advances in space.
The service's budget proposal is about $7 billion more than last year's request and marks the first year that the service branch will maintain its own personnel accounts. Officials with the Department of the Air Force presented the proposal Monday as part of the Pentagon's proposed $773 billion fiscal year 2023 budget.
"The rapid transformation of China's military capabilities over the last 30 years demonstrates the urgency with which we must prioritize our own transformation and modernization efforts to ensure air and space superiority," Undersecretary of the Air Force Gina Ortiz Jones said during Monday's budget presentation. The funding decisions were based on seven "operational imperatives" identified by Air Force Secretary Frank Kendall, she said.
As with past budget requests, 65% is slated for research, development, test and evaluation. Space Force requested a $4.5 billion increase from last year, bringing the total to $15.8 billion.
"Investments in space domain awareness, such as deep space advanced radar capability, or DARC, provide a critical all-weather radar system capability to counter existing and emerging threats in deep space and support tactical timelines defined for strategic space defense," Jones said.
The spending plan also highlights the Space Force's pivot toward more resilient, multi-orbit architecture, as well as the integration of the Space Development Agency into the service, said Maj. Gen. James D. Peccia III, deputy assistant secretary for budget. The agency buys and develops space capabilities for the military and the National Defense Authorization Act for fiscal year 2021 mandated the agency move from the undersecretary for defense for research and engineering's office next year to Space Force. The move increased the service's budget by almost $1 billion for technology development and prototyping, he said.
This will help meet missile warning and tracking initiatives and data transport efforts that are tied to the Space Development Agency, Peccia said.
With procurement up by almost $1 billion to $3.6 billion, Space Force projects it would fund three national security space launches, as well as three launches for the Space Development Agency and two GPS follow-on satellites, which would join two procured last year.
The budget request calls for $1 billion, or 4% of the budget, to go toward personnel costs. That would increase Space Force by about 200 personnel to 8,600 guardians. About half of those new troops will come from the absorption of the Space Development Agency and the other half from interservice transfers.
The service added $23 million to support space-focused professional military education and talent management.
---
---
---
---