USS Truman carrier strike group to remain in Mediterranean region for now
By
Stars and Stripes
April 1, 2022
---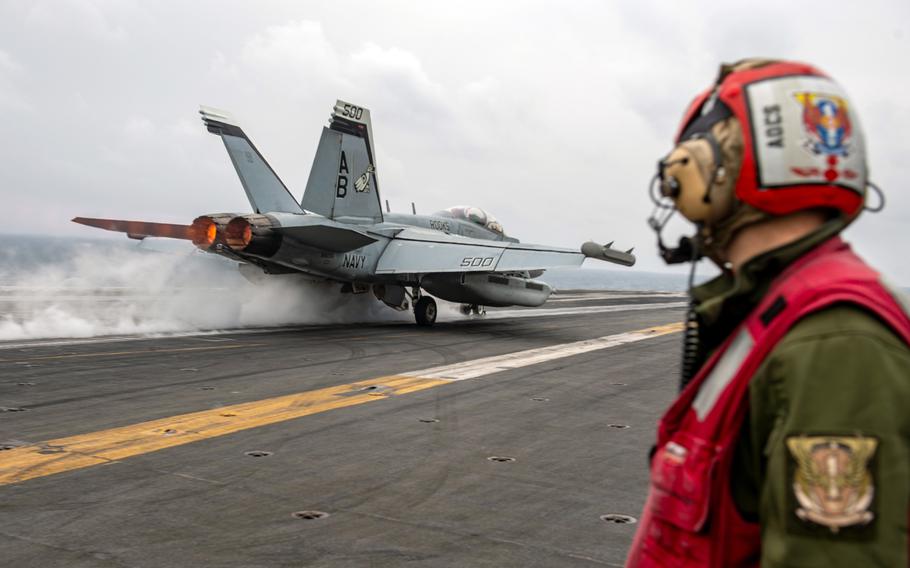 NAPLES, Italy — The USS Harry S. Truman and at least some of the warships supporting the aircraft carrier will remain on deployment in the Mediterranean Sea region for the foreseeable future, the Pentagon announced.
Officials wouldn't say Thursday how much longer the Truman carrier strike group will remain there but indicated that Defense Secretary Lloyd Austin is reviewing the situation daily.
Troops from the 82nd Airborne Division who deployed to Poland also are staying in place, Pentagon spokesman John Kirby told reporters.
The decision to end deployments or potentially to start rotations would be influenced by factors related to Russia's war on Ukraine, including protection of NATO's eastern flank and the confidence level of partners and allies in their own defensive capabilities, Kirby said.
"What we're trying to be careful of is sort of our hard ending dates on these temporary deployments, because we want to be able to monitor the situation on the ground and make the best and most flexible decisions in real time," Kirby said.
Kirby also warned that officials likely will soon consider long-term changes to U.S. military posture in Europe in consultation with NATO allies and partners.
"Clearly, no matter how this war ends, no matter when it ends, the security environment in Europe is going to be different, and we're going to have to respond to that," Kirby said.
In December, Austin ordered the Norfolk, Va.-based Truman to remain with U.S. 6th Fleet as Russia amassed 200,000 troops and advanced weaponry along the eastern, northern and southern borders of Ukraine. The carrier, which left Norfolk on Dec. 1, originally was slated to head to the Middle East.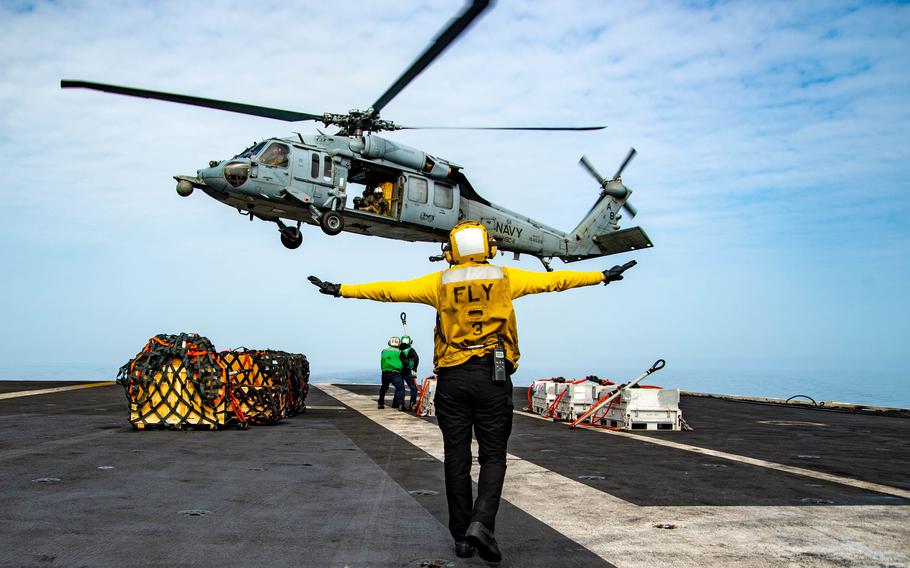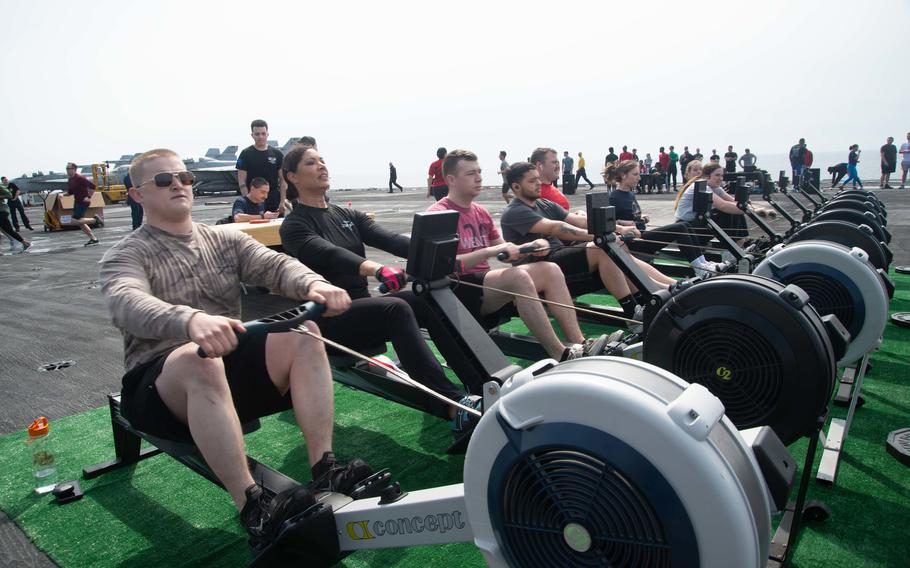 The Navy sent four U.S.-based destroyers — USS The Sullivans, USS Donald Cook, USS Mitscher and USS Gonzalez — to the region in January and February. U.S. 6th Fleet already has four destroyers based in Rota, Spain.
Since then, the Truman has supported policing and training flights in Eastern Europe to bolster NATO defenses and deter Russian aggression. More than 60 U.S. aircraft are supporting those missions, the Navy said last month.
The Truman also has sailed, in a show of NATO strength, with the French Charles de Gaulle and Italian Cavour carrier strike groups.
Analysts have compared the scale of U.S. ship deployments to 6th Fleet, including 12 destroyers and at least one cruiser, to those of the Cold War.
In February, officials acknowledged that Russian ships were shadowing the Truman as it participated in a multinational exercise in the Adriatic Sea.
That same month, the Navy said P-8A Poseidon patrol planes flying in international airspace over the Mediterranean had encounters with Russian aircraft flying in an "unsafe" manner.
Open source intelligence analysts have detailed the presence of at least two Russian warship groups in the eastern Mediterranean, posting the latest map detailing their movements online Wednesday.
---
---
---
---