Homes flooded at NAS Sigonella as Navy officials promise better response ahead of returning rains
by
Alison Bath
Stars and Stripes
October 28, 2021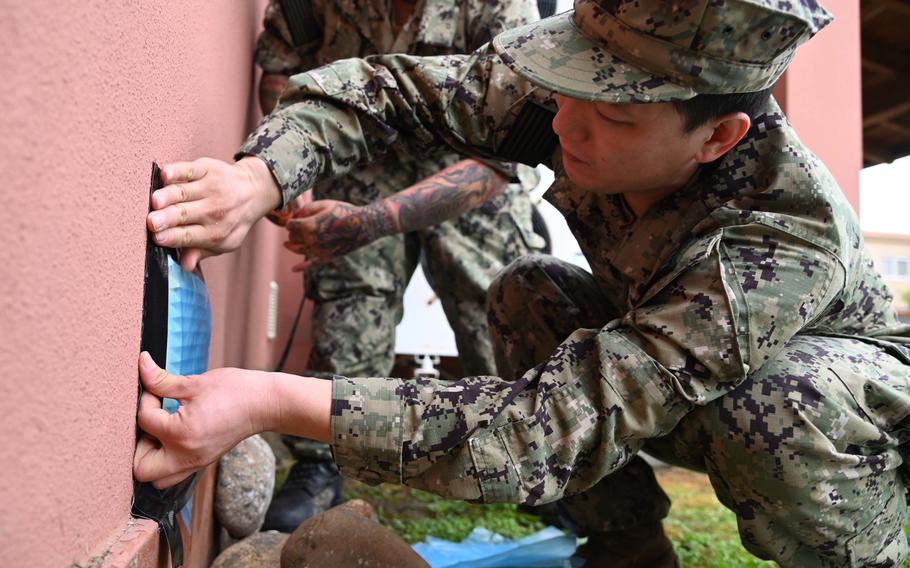 NAPLES, Italy — Dozens of Naval Air Station Sigonella residents have been flooded out of their homes by torrential storms that have pummeled Sicily over the last week, prompting base officials to say they are better-prepared for another round of severe weather expected in the coming days.
On Wednesday, NAS Sigonella leaders acknowledged the inadequacy of their initial response to a cyclonic low-pressure system that has dumped 20 inches of rain since last weekend in the Catania area, the base's home.
"We failed you, and I take full responsibility for that," Capt. Kevin Pickard, the base's commanding officer, said at a Facebook town hall meeting. "It won't happen again."
On Thursday, Navy officials indicated the storm could bring 1 to 2 inches of heavy rain between 5 a.m. and 5 p.m. Friday, with continuing severe weather through Saturday morning and winds up to 40 mph.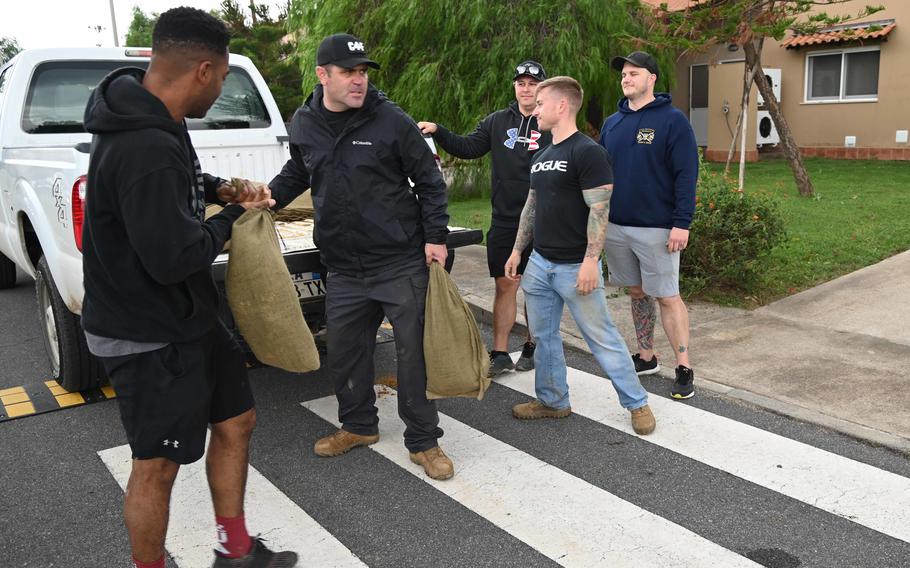 Pickard said the high-energy storms over the weekend caused a cascade of problems that hindered the base's response.
Catastrophic flash floods invaded homes and other base facilities, knocked out power, stranded people in their cars and left many on the base without cell service or internet.
Floodwaters dislocated 92 residents of base housing. In all, 68 housing units were flooded, seven of which were unoccupied, officials said.
Some callers who requested emergency services from base dispatch were routed to the help desk and other sources due to instructions given out before officials realized the storm's intensity.
The base will not repeat that mistake if the imminent wave of severe weather creates more need for emergency services, Pickard told residents of the Marinai housing complex at the meeting.
Officials said that in addition to about 5,000 sandbags, two generators were added and another pump was placed at the housing complex to remove water.
Crews were clearing drains of debris to keep water flowing, said Cmdr. Jason Christensen, the base's public works officer.
Shelters were opened for people who feel unsafe at home, and a "stork nest" was being created for women who are at least 38 weeks pregnant and may need immediate medical care, officials said.
In December 2005, an unexpected storm brought severe flooding to NAS Sigonella, trapping 475 families overnight at Marinai housing without electricity, running water or sewage. Navy officials had feared a catastrophe, but no one was injured and the families were safely transported to area hotels.