Another wave of storms bearing down on Sicily, flooded NAS Sigonella
Stars and Stripes
October 27, 2021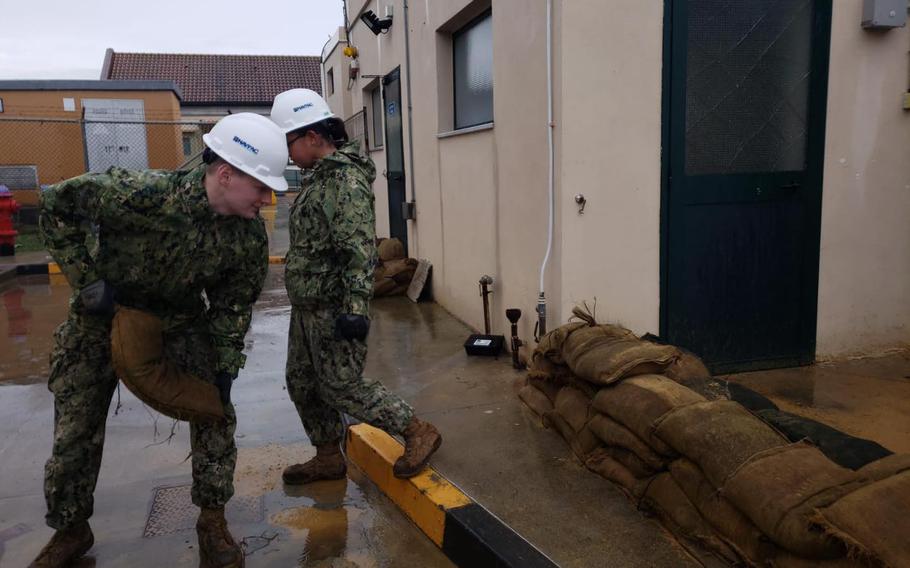 Naval Air Station Sigonella in Sicily is bracing for worsening weather as storms that have brought widespread flooding, power outages and dangerous roads showed no signs of relenting.
In a Facebook post Wednesday, the base told residents to have a three-day supply of water, food, infant formula, diapers, flashlights, batteries and other provisions.
People also were warned not to drive, walk or swim through flooded areas, the Facebook page said.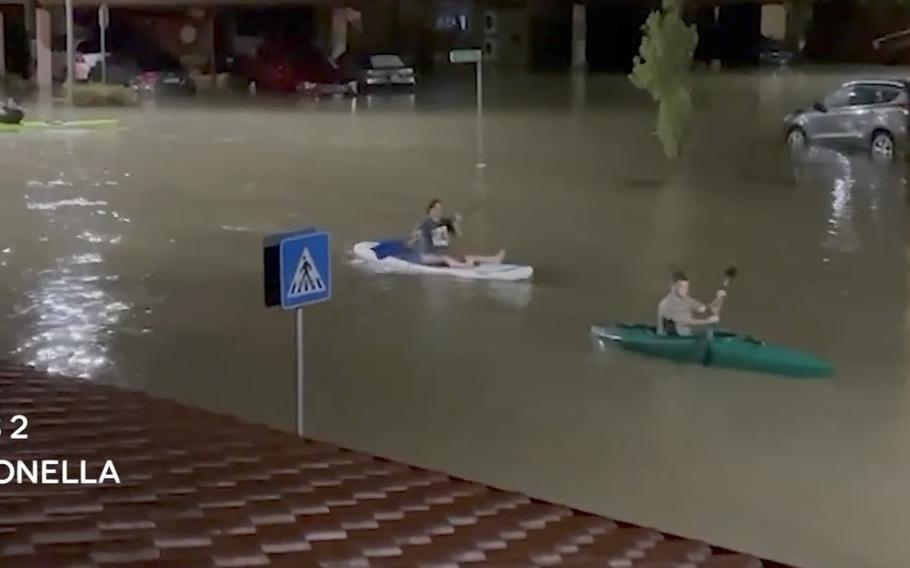 Officials were readying for another severe round of storms Thursday and Friday, the Italian news agency Ansa said.
NAS Sigonella has warned that commonly used roads connecting two portions of the installation and the Marinai housing complex were impassable because of flooding, base spokesman Lt. Drake Greer said.
The high school and two other buildings on base were available for overnight stays by people who couldn't get home, Greer said.
Base fire, police and emergency medical services can respond only to on-base calls, according to an NAS Sigonella Facebook post.
Only essential employees were being told to report to work on base. All others were advised to check with their commands. Schools and child and youth programs remained closed.
The hospital and clinics canceled all appointments, and only the hospital emergency room is staying open.
The galley and the commissary were open, and shuttle service was available, the base said in a Facebook post.
On Tuesday, the base said power had been partially restored to the Marinai housing complex and to the portion of the base that includes runways and operations. Water service to the housing complex also had been restored.
But officials were still assessing flooding and damage to homes and buildings.
---
---
---