Deadly storm brings power outages, flooding to NAS Sigonella
Stars and Stripes
October 25, 2021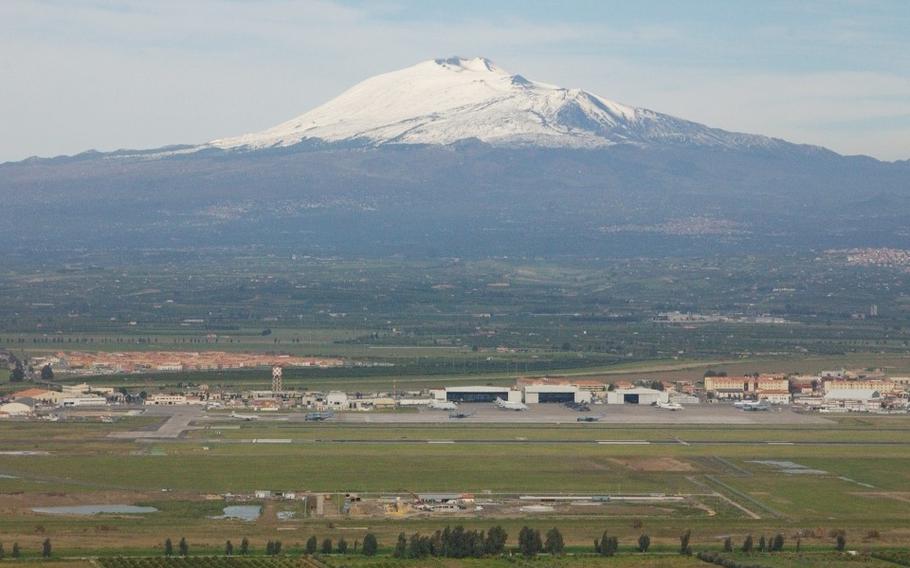 Naval Air Station Sigonella in Sicily was ordering people living in family housing Monday to boil their water in the aftermath of a Mediterranean "hurricane" that caused widespread flooding and power outages.
The base also said some residents may have to move into temporary housing depending on the extent of the damage.
Marinai housing complex residents were told to boil water used for cooking, brushing teeth and washing dishes, among other things, said a post on the base's Facebook page.
The post also warned people with open wounds or sores not to bathe or wash their hands in water that had not been boiled. By early Monday afternoon, the base said water was being restored to family housing but it was still not drinkable.
Efforts to restore power to homes were underway but would be delayed for those that were flooded, a later post said.
The galley and the USO were feeding family housing residents at a youth community center, and some restaurants, the base's food court and the commissary were open. But a Navy Exchange mini mart was closed because of damage, the base said.
The advisory came as severe wind and rain pummeled the area around Catania, near where the base is located, causing severe flooding on the weekend.
A 67-year-old man was swept away by floodwaters Sunday and later found dead, the Italian news agency Ansa reported.
Base schools and others in the region were closed Monday, and classes also were canceled Tuesday. The base hospital and clinic were closed Monday except for essential services.
The bad weather is expected to continue through the week, news reports said.
---
---
---