Closures still in effect at Navy base in Sicily as storms keep pounding flooded area
Stars and Stripes
October 26, 2021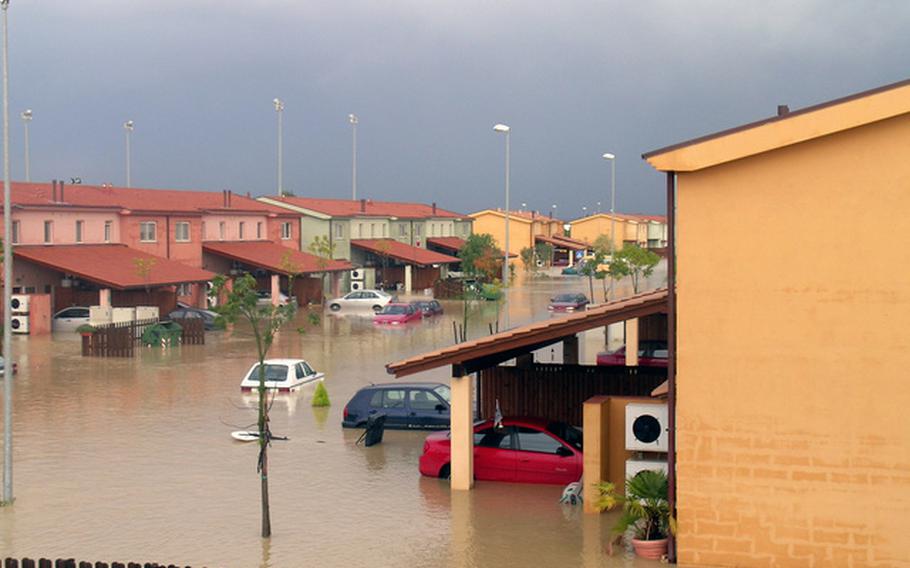 Schools at Naval Air Station Sigonella remained closed Tuesday and some services were suspended while officials evaluated damage from the severe weather that continued to batter southern Italy.
Power had been partially restored to a portion of the base that includes runways and operations, said Lt. Drake Greer, an NAS Sigonella spokesman.
Hurricanelike weather over the weekend caused widespread flooding and wind damage in Sicily, particularly in the area around Catania, near NAS Sigonella.
A 67-year-old man was swept away by floodwaters Sunday and later found dead. Searchers continued to look Tuesday for his missing 61-year-old wife, according to the Italian news agency Ansa.
Greer said housing was being arranged for displaced residents. Schools and youth programs were still closed as a precaution because driving conditions were dangerous, he said. 
By early afternoon Tuesday, water had been restored at the base's Marinai housing complex, according to a post on the NAS Sigonella Facebook page. Residents of the complex had been ordered to boil water before drinking it or using it for cooking.
A flood advisory remained in effect in Sicily, and officials warned people on base to drive cautiously in heavy rain and avoid flooded areas.  
---
---
---