Nearly 2,700 Afghan evacuees leave naval bases in Spain and Italy
Stars and Stripes
September 3, 2021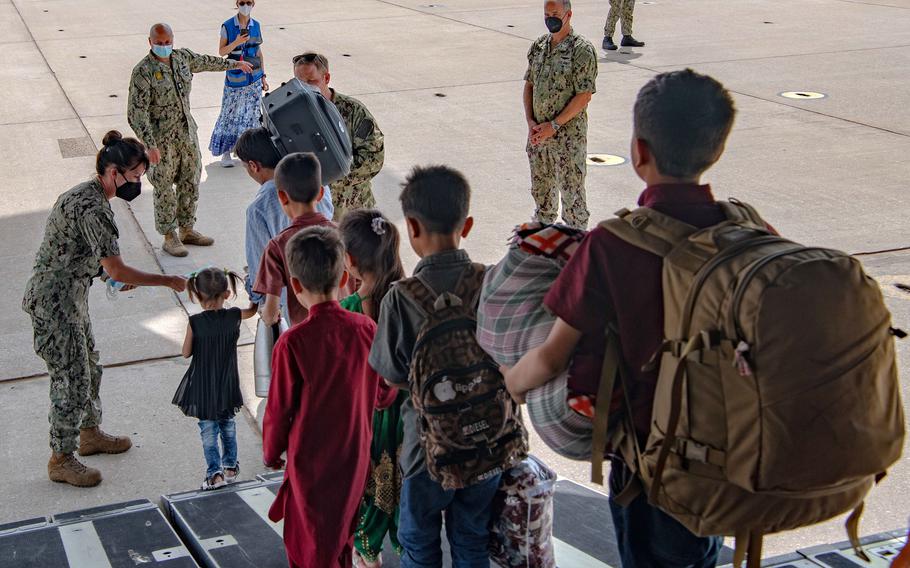 Nearly 2,700 Afghan evacuees temporarily housed at U.S. Navy bases in Spain and Italy have departed for America, U.S. Naval Forces Europe-Africa said Friday.
About 1,900 evacuees have left Naval Air Station Sigonella in Sicily and another 750 have departed Naval Station Rota in Spain, said Capt. Tamara Lawrence, U.S. Naval Forces Europe-Africa spokeswoman.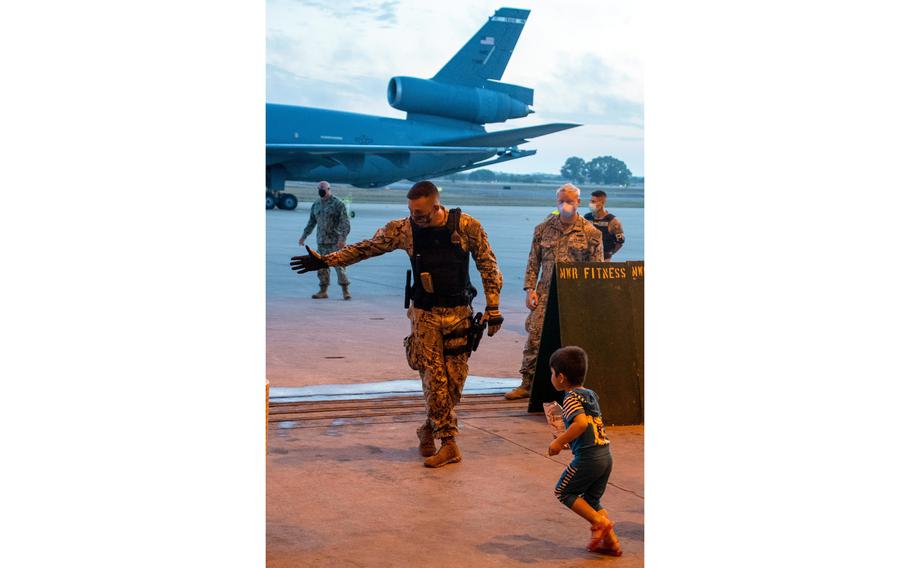 Evacuees from NAS Sigonella and NS Rota are flown to Washington Dulles International Airport or Philadelphia International Airport. The U.S. Department of Homeland Security is overseeing resettlement of evacuees, who initially are processed through several U.S. military bases, according to the department's website.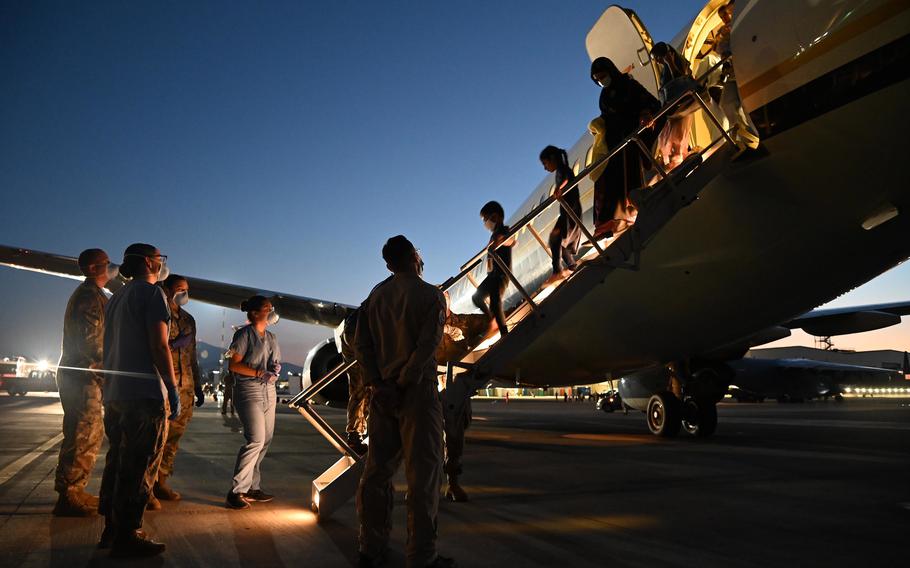 Lawrence said the number of evacuees at NAS Sigonella and NS Rota changes several times each day with multiple flights arriving and departing from each base. NAS Sigonella has a maximum capacity of 4,000 persons with NS Rota at 3,000, neither of which have been exceeded, Lawrence said.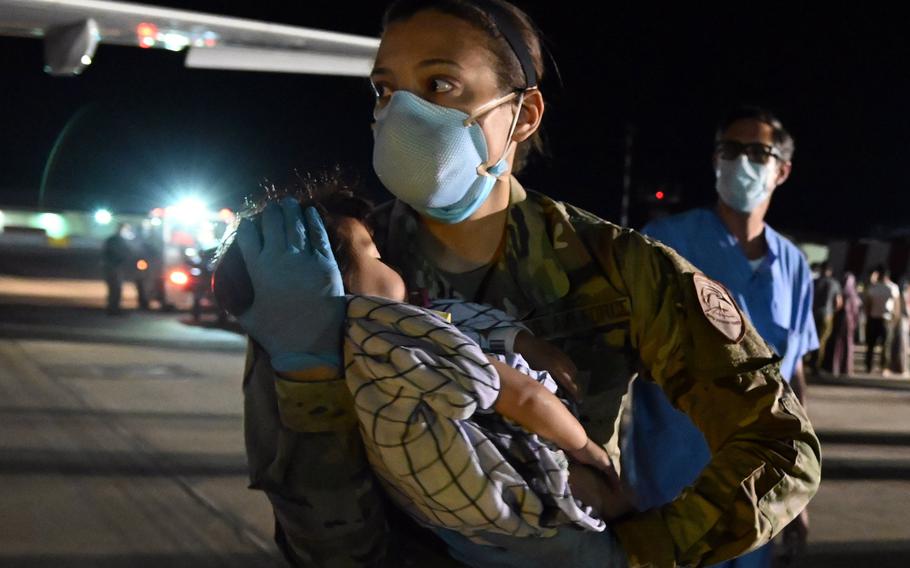 Four U.S. military bases in Europe have accepted nearly 38,000 Afghan evacuees during the past two weeks with about half already in the U.S.