Family of Spc. Vanessa Guillen files $35M wrongful death claim against Army
By
Stars and Stripes
August 15, 2022
---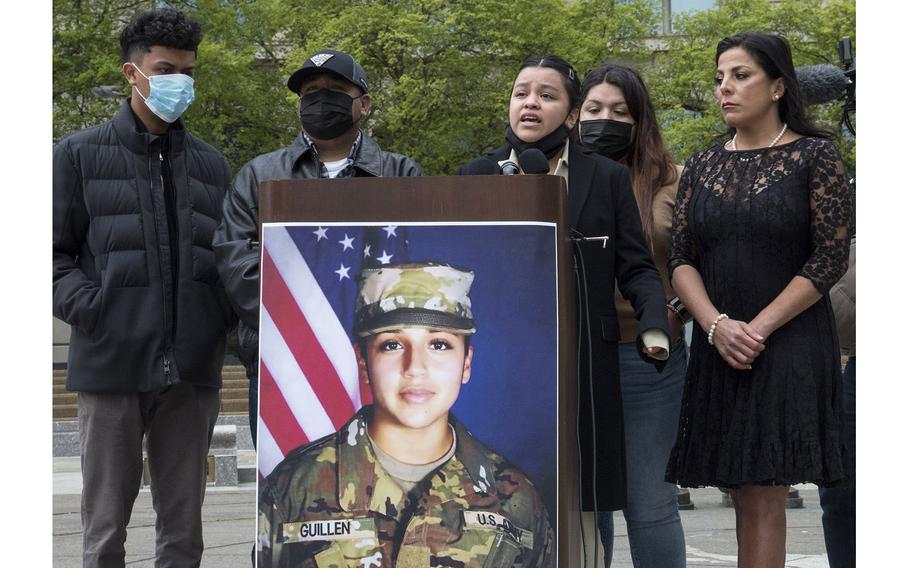 The family of Spc. Vanessa Guillen has filed a $35 million claim against the Army, seeking damages for her death at Fort Hood in 2020, and the sexual harassment and "mental anguish" that she faced while assigned to the central Texas base.
The claim, which was filed Friday, alleges Guillen faced sexual harassment and abuse, rape, sodomy and physical assault and is an administrative precursor to a lawsuit that the family intends to file, said Natalie Khawam, attorney for the Guillen family.
"We will continue to fight for justice for Vanessa Guillen, and all victims of sexual assault," she said in a statement.
Guillen, 20, went missing from Fort Hood in April 2020. Her remains were found three months later buried off the base, but it is believed a fellow soldier, Spc. Aaron Robinson, killed her on the base. He then moved her body, dismembered and burned it before burying her remains. Robinson died by suicide when confronted by police.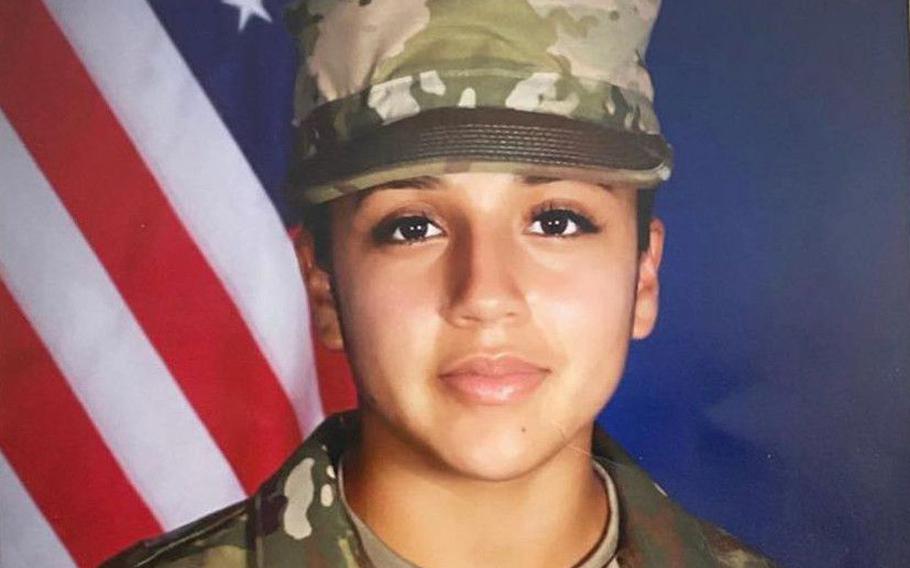 "Vanessa did not deserve to be sexually harassed, to be murdered, to be cut up into pieces, to be burned, to be buried into cement … to be taken away from life, from her family," her sister Mayra Guillen wrote in an affidavit filed with the claim. "We have a huge emptiness in our hearts ever since."
Investigations by the Army following Guillen's death found she was sexually harassed at Fort Hood by another soldier and leaders failed to take appropriate action when Guillen reported the harassment. The affidavit describes two incidents of sexual harassment and the soldier's death, but it does not describe instances where the other allegations occurred.
Gloria Guillen, Vanessa Guillen's mother, and Mayra Guillen are named in the paperwork filed with the Army on Friday. It states Vanessa Guillen "suffered mental anguish, fear, emotional distress, physical injury and death" from October 2019 until April 2020, and her heirs have lost her livelihood and income.
Mayra Guillen wrote her sister's behavior began to change in January 2020 because she was sexually harassed multiple times by "higher ups in her chain of command," and she wanted to die by suicide. In February 2020, Vanessa Guillen was hospitalized on base due to a suicide attempt, her sister wrote.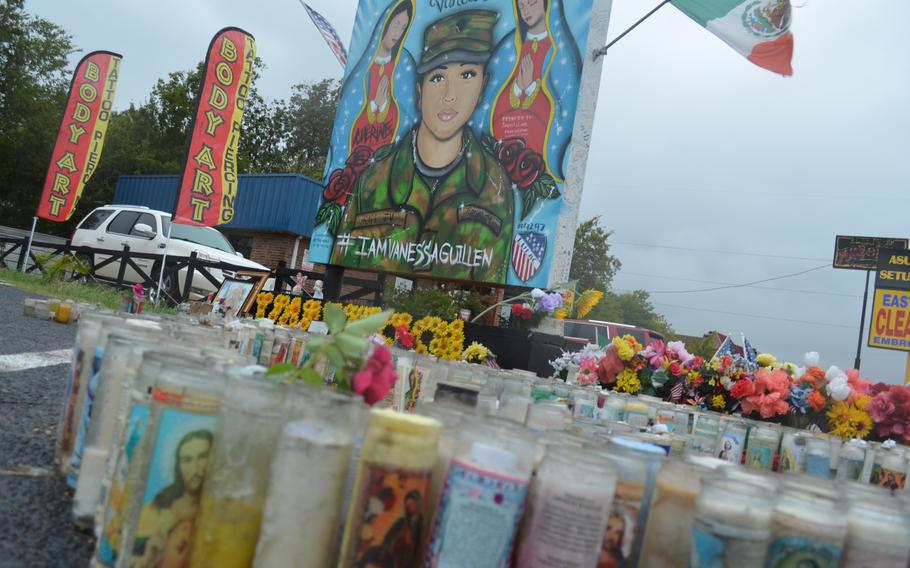 Friday's personal injury filing against the Army was a necessary step to filing a lawsuit under the Federal Tort Claims Act, a federal law that allows citizens to file civil lawsuits against the government.
The Army declined to confirm receipt of the paperwork or to comment on the matter, citing a policy against commenting on ongoing litigation.
The Guillen family's filing follows a decision Thursday in the Ninth Circuit Court of Appeals stating a law that bars service members from seeking damages for injuries during service does not apply to sexual assault. The ruling by the three-judge panel will allow an Army colonel to continue her civil lawsuit against a retired Air Force general.
"My law firm … Khawam Ripka, LLP, has been receiving dozens of inquiries about this new ruling and requests to represent these courageous victims of sexual assault. This monumental decision by the Ninth Circuit has given victims hope and an opportunity to be made whole," Khawam said.
---
---
---
---