Fort Stewart-based soldiers get their Bavarian breakfast in Grafenwoehr
By
Stars and Stripes
March 11, 2022
---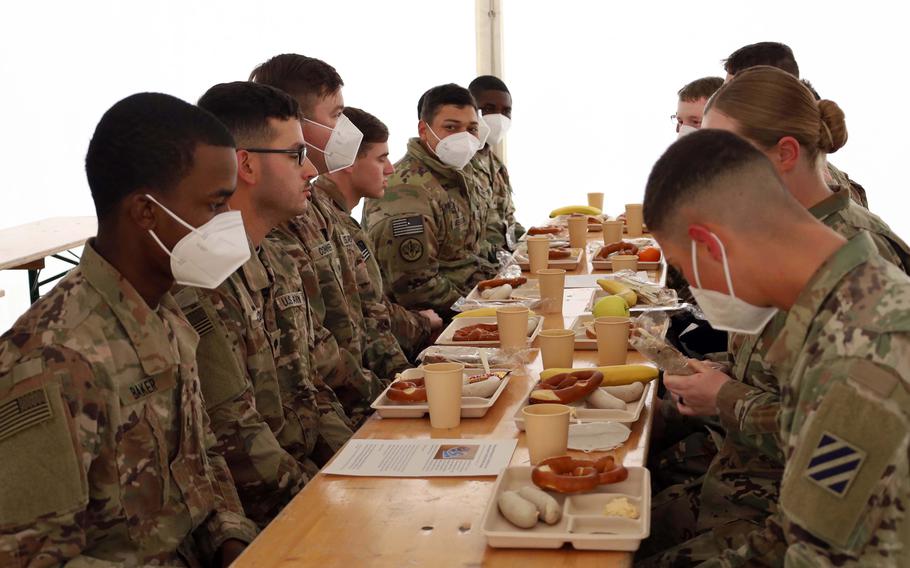 GRAFENWOEHR, Germany — Sausages and a big pretzel — exactly what you'd expect from a traditional Bavarian meal — awaited Fort Stewart, Ga.-based soldiers on Friday morning, courtesy of the state's governor.
Bavaria's Markus Soeder joined Army Chief of Staff Gen. James McConville, and the commander of 7th Army Training Command, Brig. Gen. Joseph Hilbert, in welcoming the soldiers, who are deployed to Grafenwoehr Training Area as part of a mission to reassure NATO allies in the wake of Russia's new invasion of Ukraine.
"This is a friendship for eternity, we hope," Soeder told hundreds of soldiers from the 1st Armored Brigade Combat Team, 3rd Armored Infantry Division. "Bavaria is the largest region for U.S. (soldiers) in Europe. Grafenwoehr is (an) important place for the troops."
Information sheets placed on the dining tables provided guidance about weisswurst, a white sausage considered one of the southern German state's signature foods.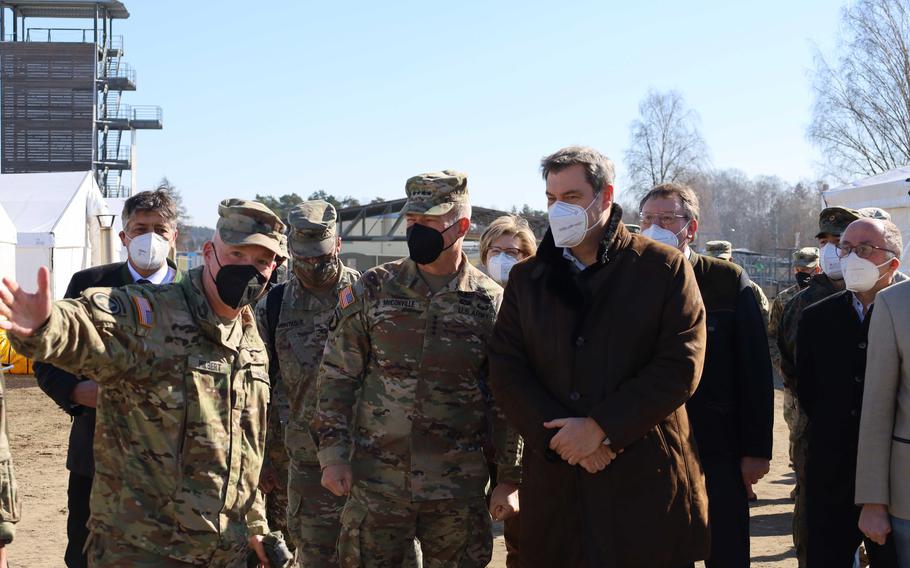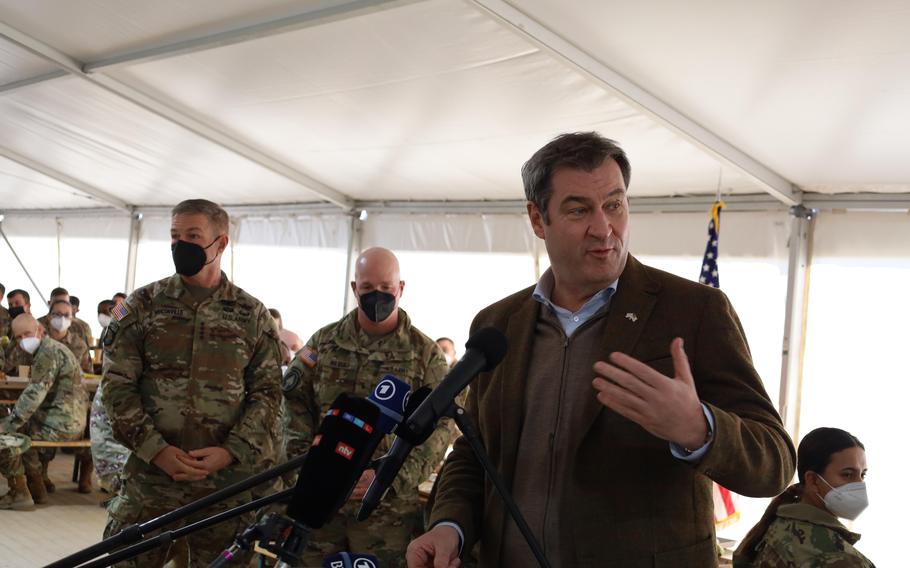 It's traditionally made from a mixture of finely minced veal and back bacon. It is usually served with stone-ground mustard, a large salted pretzel and a Bavarian wheat beer.
Soeder joked that that the generals would never approve the beer for breakfast.
After the soldiers who first arrived waited about 30 minutes with their trays, they all were allowed to dig in.
The Bavarian Broadcasting Channel reported that Soeder had ordered 4,000 of the sausages to be served at rural Grafenwoehr, which hosts the Army's largest training area in Europe.
The brigade is expected to provide 3,800 of the 7,000 service members deployed to bolster NATO's defensive posture.
---
---
---
---