Could've been wurst: Bavaria's governor orders welcome brunch for US soldiers
By
Stars and Stripes
March 2, 2022
---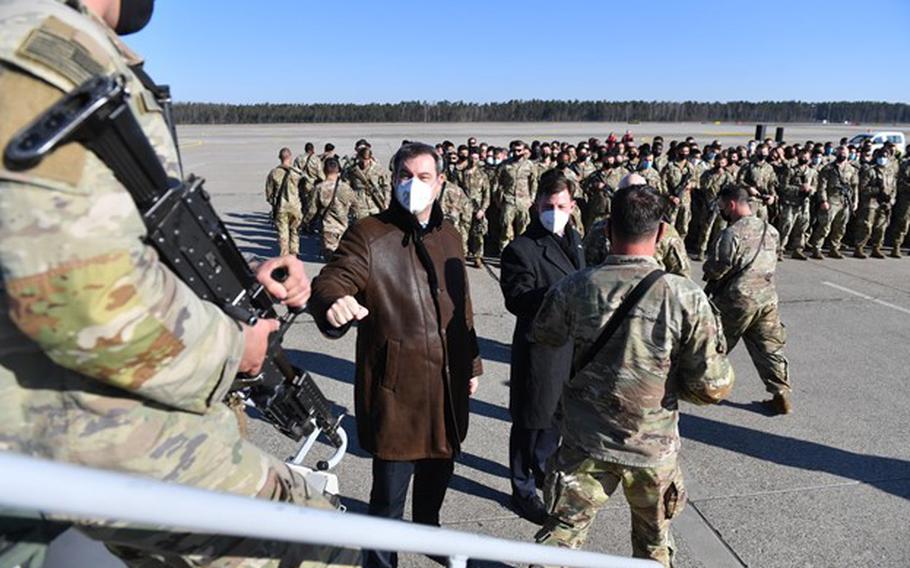 KAISERSLAUTERN, Germany — Soldiers of the 1st Armored Brigade Combat Team, 3rd Infantry Division were scheduled by Bavaria's governor to receive a traditional white sausage brunch following their arrival in Nuremberg, Germany.
Bavarian governor Markus Soeder exchanged fist bumps with 200 soldiers as they disembarked from their plane Tuesday. On the tarmac, he delivered a welcome speech in which he thanked troops for their commitment to NATO's defense.
"NATO is a guarantor of security and peace in the world," Soeder said. "We are thankful for the close friendship. God bless you."
Soeder ordered 4,000 sausages to be served at the Grafenwoehr Training Area, where the soldiers will be housed, the Bavarian Broadcasting Channel reported. The training area is the U.S. Army's largest in Europe.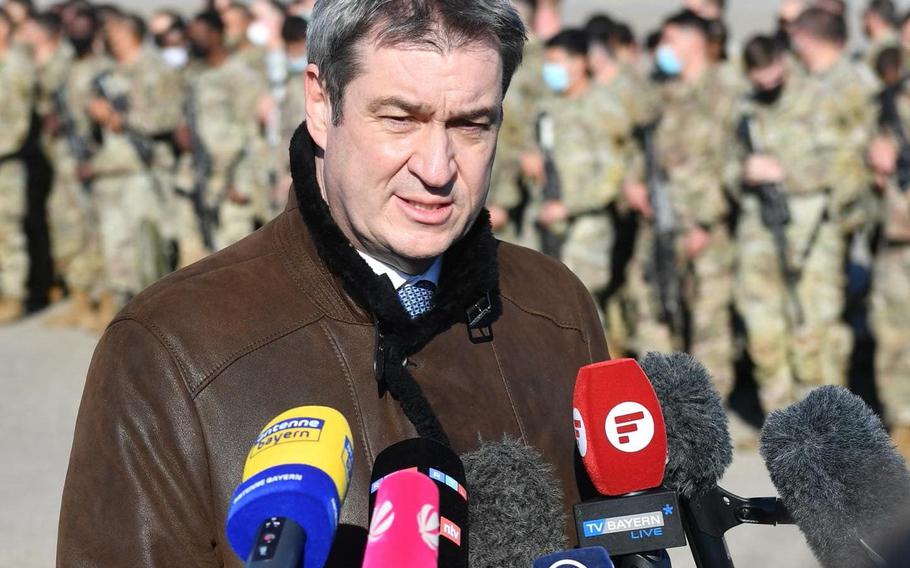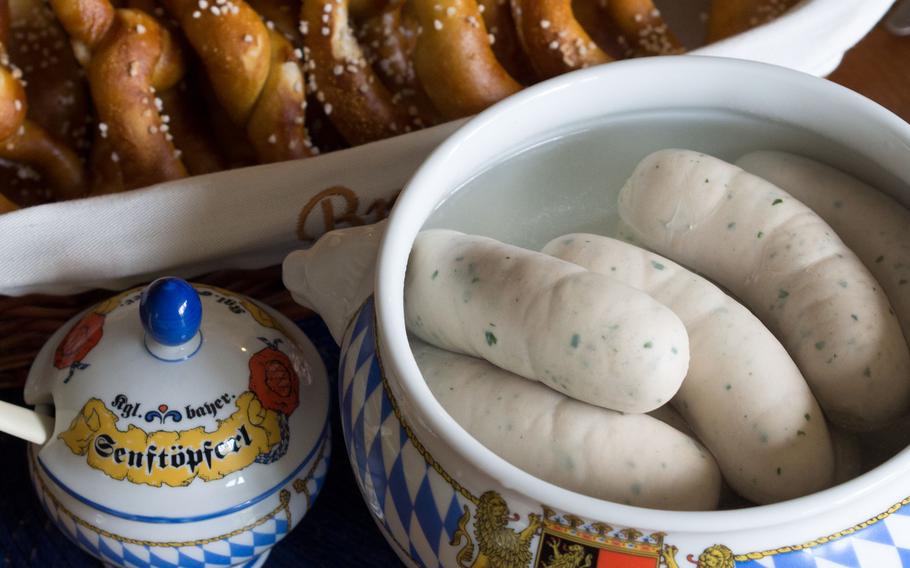 It wasn't immediately clear what day the brunch would be served. The governor's staff is coordinating with Army officials at Grafenwoehr, a spokeswoman for Soeder told Stars and Stripes on Wednesday.
The short, plump sausage known as weisswurst is a Bavarian specialty, traditionally made from a mixture of finely minced veal and back bacon. It is usually served with stone-ground mustard, a large salted pretzel and a Bavarian wheat beer.
The brigade, based at Fort Stewart, Ga., is expected to provide 3,800 of the 7,000 service members deployed to reassure allies and bolster NATO's defensive posture following Russia's full-scale invasion of Ukraine. 
The temporary deployments add to the more than 80,000 U.S. troops already in Europe on rotational or permanent orders, U.S. Army Europe and Africa said Wednesday.
The soldiers will train with the 7th Army Training Command at Grafenwoehr. More than 20 additional aircraft with reinforcement personnel are slated to follow in the coming weeks.
---
---
---
---