American military aircraft on the move in Europe amid ongoing Ukraine crisis
By
Stars and Stripes
February 10, 2022
---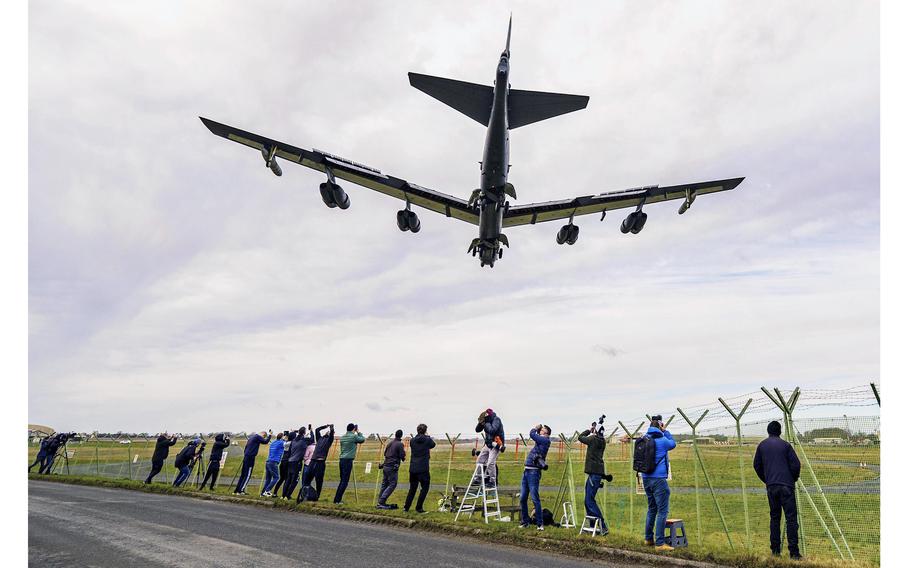 The U.S. Air Force is sending eight F-15 Eagle fighter jets to Poland to bolster NATO defenses amid ongoing fears of a new Russian invasion of Ukraine.
The deployment coincides with the arrival of four B-52 Stratofortress aircraft at Britain's RAF Fairford on Thursday, which U.S. Air Forces in Europe-Air Forces Africa said is part of a long-planned and unrelated bomber rotation.
The fighter jets, which are assigned to the 48th Fighter Wing at RAF Lakenheath, England, were to arrive Thursday at Lask Air Base, Air Force officials said.
They're slated to work alongside Polish and Danish F-16 jets already flying NATO air policing missions out of Siauliai Air Base in Lithuania, USAFE-AFAFRICA said.
"The extra fighters will bolster readiness and allied deterrence and defense as Russia continues military buildup in and around Ukraine," the command said in a statement.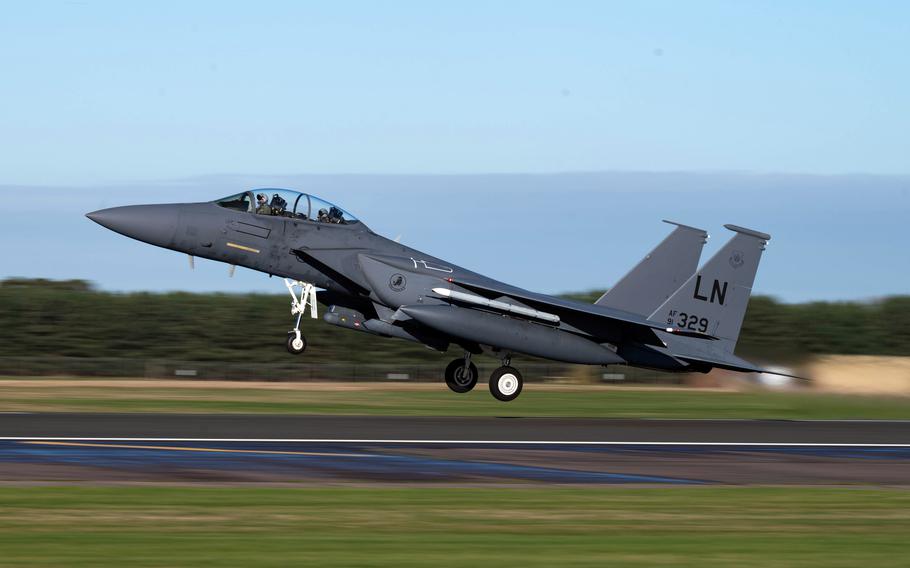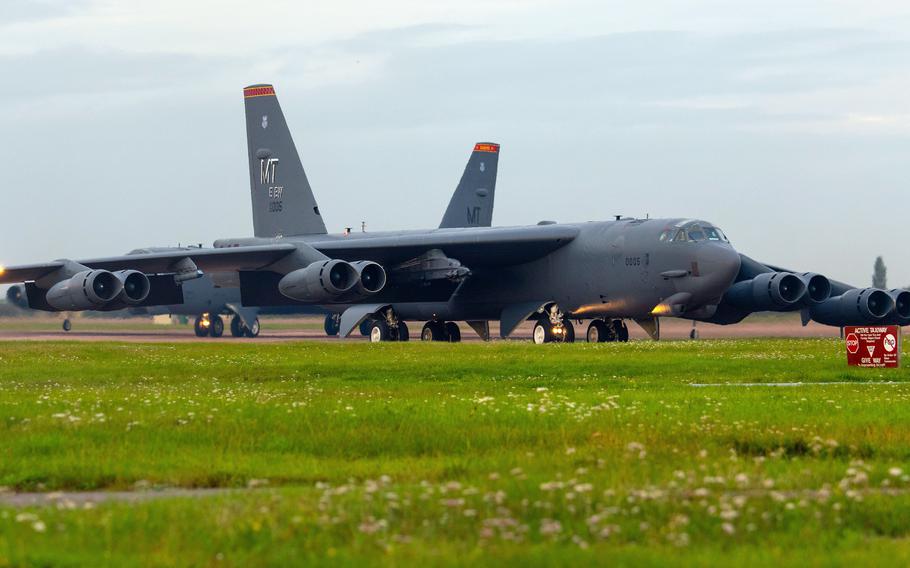 NATO air policing in the Baltics is a routine peacetime duty shared by NATO allies. They protect the airspace of Estonia, Latvia and Lithuania, which don't have their own fighter jets.
The deployment of more jets to the air policing rotation comes as the U.S. bolsters allies in Europe, in response to the placement of more than 130,000 Russian troops near Ukraine's borders.
The fighter deployment demonstrates the solidarity of the NATO alliance, Gen. Jeff Harrigian, head of USAFE-AFAFRICA and the Allied Air Command, said in a statement.
The aircraft will work closely with a multinational air operations center based in Germany that coordinates missions across Northern Europe, USAFE-AFAFRICA said.
The B-52s from Minot Air Force Base, N.D., also are working with allies. While flying to Fairford, the aircraft met up with British Typhoon jets and Portuguese F-16s assigned to NATO's Icelandic air policing mission.
The B-52s trained with British joint terminal attack controllers, the troops responsible for coordinating airstrikes to support ground forces, USAFE-AFAFRICA said.
Bomber rotations to Europe have occurred since 2018, the command said.
---
---
---
---