Lithuania urges US to permanently base forces in its country as anxiety about Russia heightens
By
Stars and Stripes
February 10, 2022
---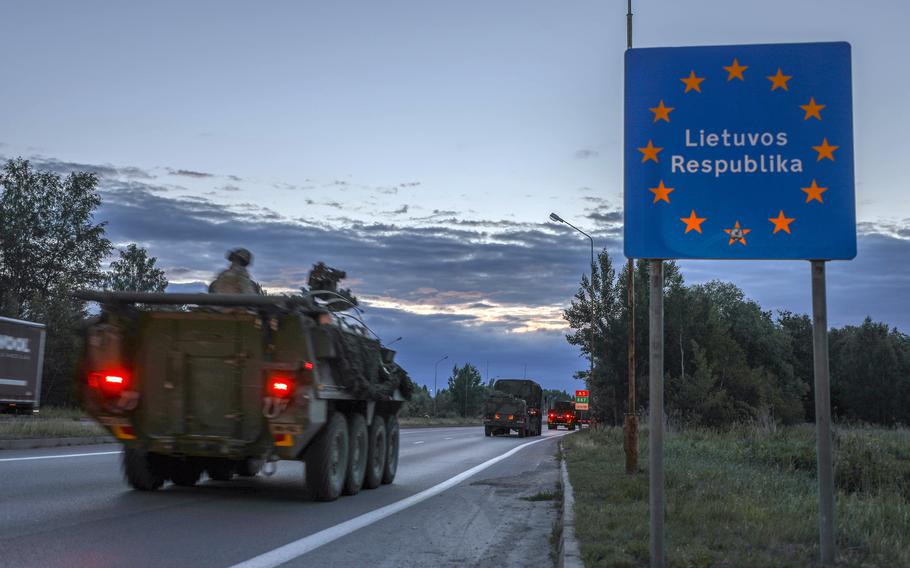 STUTTGART, Germany — Lithuania is calling on the United States to permanently base troops in the country, where American forces in recent years have deployed on a rotational basis.
"That would be the best boost to security and deterrence that NATO could provide, not only to Lithuania but to the whole region," Lithuanian President Gitanas Nauseda told reporters Wednesday.
Washington and Brussels have long opposed permanently basing forces in NATO's member states in eastern Europe to avoid charges that they are intentionally provoking Moscow. Instead, they have couched their forward presence in the Baltics as "rotational."
But Nauseda, who was in the city of Rukla to welcome German troops being added to a NATO battlegroup in the country, said he intends to take the basing issue up with Washington.
"Of course we will be talking to the U.S. to make sure that the rotational U.S. forces would be in Lithuania permanently," said Nauseda, as quoted by the Reuters news agency.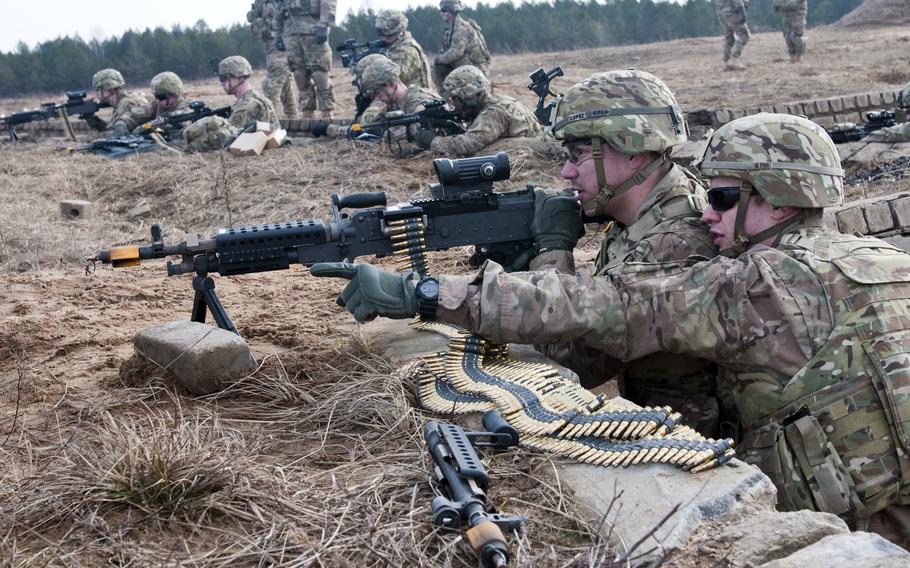 For Lithuania and other countries along NATO's eastern flank, the calls for a larger American troop presence have intensified since Russia's 2014 military intervention in Ukraine. Moscow's latest buildup of more than 100,000 troops along Ukraine's borders have added urgency to those requests.
Officials in other NATO countries, including Poland and Romania, also have made similar appeals for more U.S. troops.
The U.S. has boosted its military presence in Europe, which had previously been in a state of steady decline, ever since the Russian annexation of Ukraine's Crimean Peninsula nearly eight years ago. Since then, tens of thousands of U.S. troops have rotated through Poland, Romania and the Baltic states. Other NATO militaries also have added troops.
In response to Russia's buildup around Ukraine, the Pentagon is again dispatching more troops, with 1,700 paratroopers from Fort Bragg, N.C., headed to Poland. The U.S. also has sent 1,000 troops from the Vilseck, Germany-based 2nd Cavalry Regiment to Romania to shore up defenses there.
The U.S. hasn't announced any additional troop deployments to the Baltic states.
---
---
---
---