Fort Hood deploys 160 transportation soldiers to join NATO response in Europe
By
Stars and Stripes
March 8, 2022
---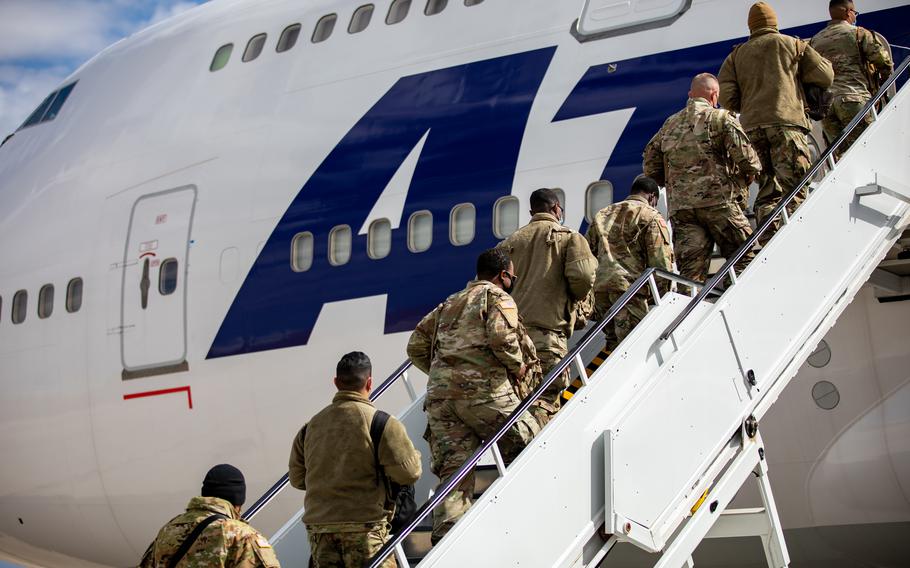 Roughly 160 soldiers from Fort Hood, Texas, deployed Monday to Europe to haul heavy equipment from prepositioned stockyards as part of the NATO response force activated in response to Russia's invasion of Ukraine.
The soldiers of the 96th Transportation Company were notified of the potential mission about a month ago and were chosen for their ability to use the Army's newest enhanced heavy equipment transportation truck, which the service began fielding within the last year, said Col. Matthew Ruedi, deputy commander of Fort Hood's 13th Expeditionary Sustainment Command.
"It's a brand-new system over there to carry more weight than the previous [trucks] could and it maneuvers better across bridges and things of that nature. It's a great opportunity for our folks," Ruedi said.
The company also received additional troops from the 297th Inland Cargo Transfer Company, he said.
All are part of the roughly 7,000 troops that Defense Secretary Lloyd Austin tapped for deployments to the Continent to reassure NATO allies and deter Russian aggression beyond its invasion of Ukraine. The troops are also meant to ready themselves for a range of other requirements in Europe, according to the Defense Department.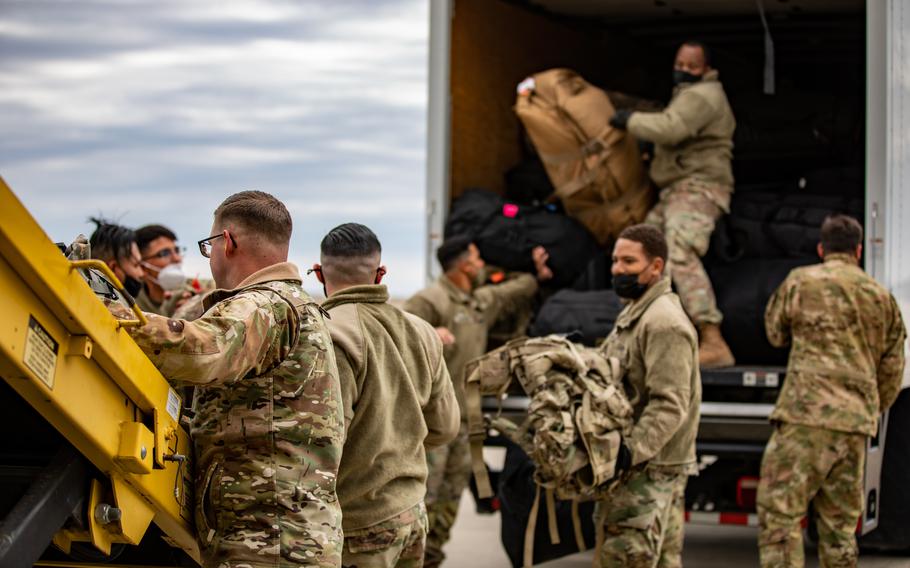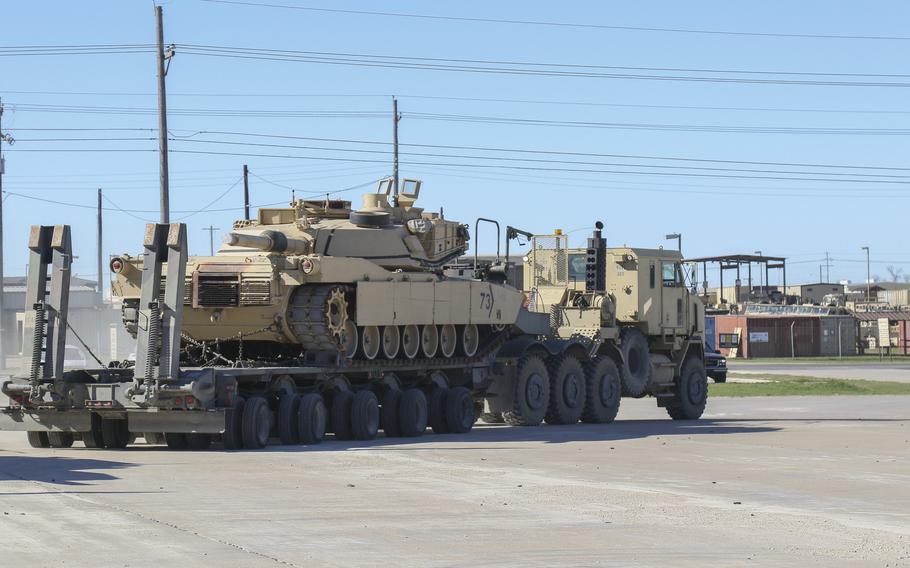 From Fort Hood, the soldiers were expected to arrive in Grafenwoehr Training Area in Germany to assemble and begin putting their systems together to support withdrawal from the prepositioned stocks, Ruedi said. They will then deliver the equipment to strategic locations.
The stockpiles are designed to allow the Army to field massive amounts of firepower quickly in case of a major conflict in Europe, according to the service.
The work of Fort Hood's logistics soldiers will support units such as the 1st Armored Brigade Combat Team of the 3rd Infantry Division, which deployed last week from Fort Stewart, Ga. It will be the first unit to draw heavy equipment and armored weapons, such as tanks, from those stocks.
In the month leading up to Monday's deployment, Ruedi said leaders worked to make certain each soldier was trained, medically fit, and their family was prepared.
"It's not just our soldiers that we ensure are ready for this mission, but we do everything we can to make sure families are ready, too," he said. "Things can change rapidly in situations like this. Making sure we communicate with our families not only helps manage expectations, but it also contributes to our overall readiness."
---
---
---
---