Blast from the past: Cold War artillery command in Germany resurrected and restructured
by
John Vandiver
Stars and Stripes
August 12, 2021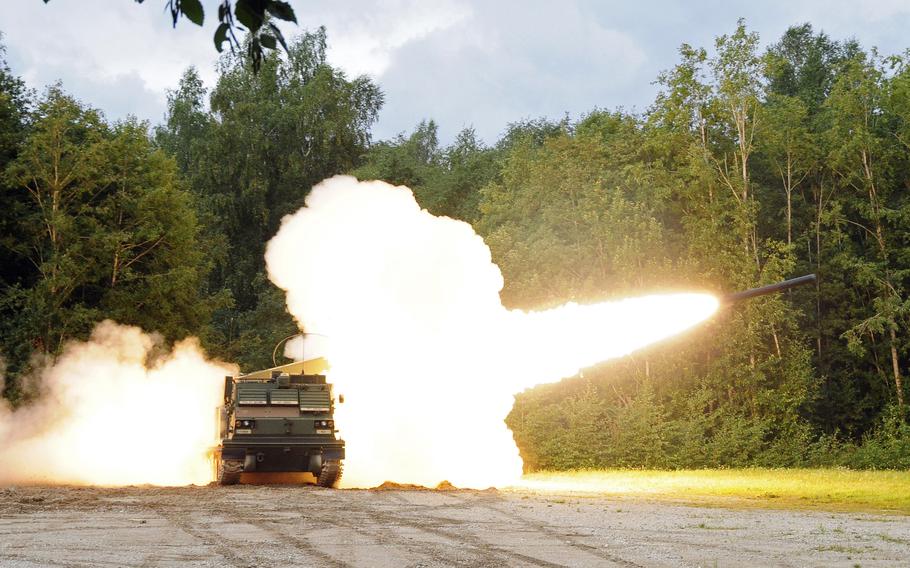 STUTTGART, Germany — A two-star general will lead a new European theater command in Germany that will oversee efforts to coordinate artillery and other advanced weaponry focused on hitting more distant targets. 
U.S. Army Europe and Africa said Thursday that the unit was expected to be activated in October and will be based at Mainz-Kastel, near the Army's four-star headquarters in Wiesbaden. 
Maj. Gen. Stephen J. Maranian will head the Army's 56th Artillery Command, a unit that operated in Germany during the Cold War, when it was responsible for operating the nuclear-capable Pershing weapons systems. 
Maranian, who now serves as commandant at the Army War College at Carlisle Barracks in Pennsylvania, was reinstated in July after being suspended in February in connection with an accusation of inappropriate touching. Investigators determined that there was no probable cause for the charge. 
The new command is the latest step forward for an Army mission in Europe that has expanded in recent years over concerns about a more aggressive Russia.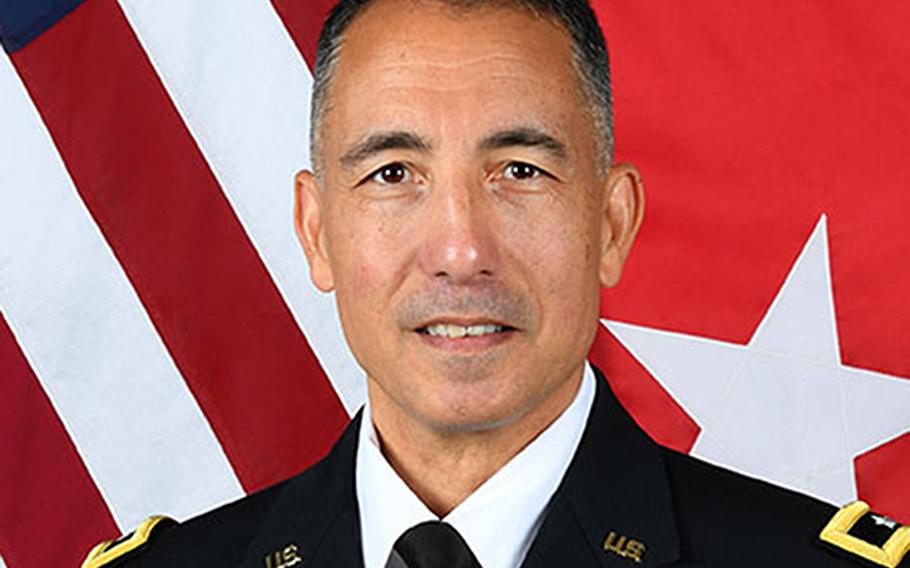 In April, Defense Secretary Lloyd Austin announced during a visit in Berlin that the Pentagon was launching a new theater fires command, which also would incorporate a new multi-domain task force designed to integrate intelligence, cyber, electronic warfare and space capabilities at the tactical level.
The decision was an indication that President Joe Biden was moving away from a plan by his predecessor, Donald Trump, to sharply reduce the number of troops in Germany. The Trump plan for moving 12,000 troops out of Germany has been put on hold by Biden while the Pentagon conducts a global force posture review. 
The new artillery command headed by Maranian and the multi-domain task force, which will be led by a one-star general, add about 500 soldiers and 750 family members to U.S. Army Garrison Wiesbaden.
The addition of a two-star command in Europe follows the reestablishment of the three-star V Corps, which continues to take shape. A forward command post in Poland will help manage Army operations up and down NATO's eastern flank. 
Like V Corps, an Army staple in Europe during the Cold War, the 56th Artillery Command also traces its lineage to a time when some 200,000 U.S. soldiers were based in Europe. Today, USAREUR-AF has about 32,000 soldiers based on the Continent. 
From the 1960s to around 1991, the 56th Artillery Command had rocket units at numerous bases in Germany and a headquarters in Schwaebisch Gmuend in Baden-Wurttemberg.