US Army to retain properties that were set to close in Germany, Belgium
by
John Vandiver
Stars and Stripes
August 6, 2021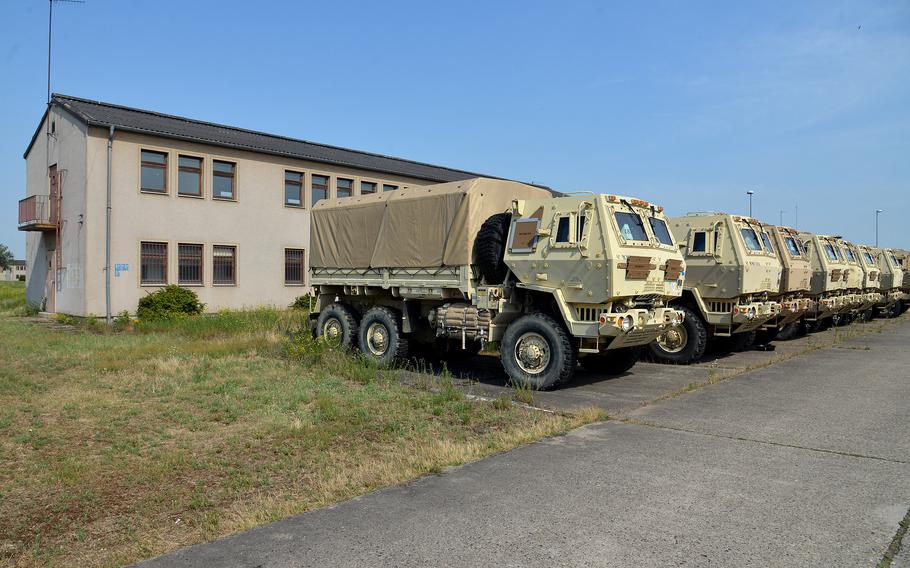 STUTTGART, Germany — U.S. Army in Europe and Africa said Friday that it will keep seven sites in Germany and Belgium that were slated to close under a Pentagon plan to consolidate bases in Europe. 
The Army said it will hold on to the bases because of "growing requirements in the European theater." 
In Germany, the military is retaining Barton Barracks in Ansbach, Pulaski Barracks in Kaiserslautern, Coleman Barracks in Mannheim, Husterhoeh Kaserne in Pirmasens, Weilimdorf Warehouse in Stuttgart and the Amelia Earhart Center in Wiesbaden. 
In Belgium, Daumerie Caserne will also be kept. 
Some sites that were slated to close have since emerged as key parts of an Army effort to enhance combat capabilities in Europe, which have become a priority amid concerns about a more assertive Russia. 
"Through this assessment it was found the sites should be retained as the requirements in growth are outpacing facility construction and renovation," a USAREUR-AF statement said. 
Coleman Barracks in Mannheim has been especially important to Army efforts, serving as a hub for more than 800 armored vehicles and associated pieces of equipment. 
Keeping Coleman Barracks will provide easier access for regionally allocated forces because of its proximity to the autobahn, as well as to rail and barge loading facilities, the USAREUR-AF statement said.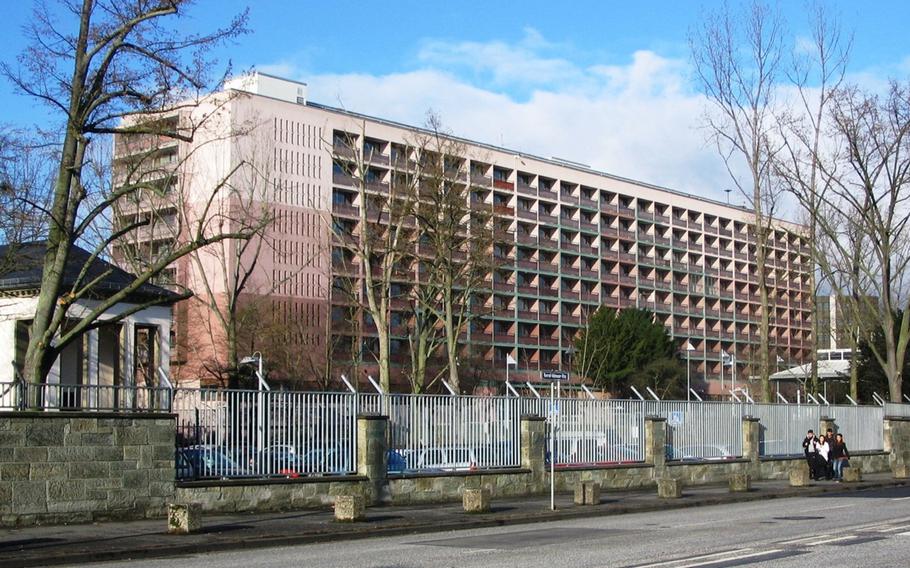 Barton Barracks in Ansbach also is seen as "optimal for future growth," the Army said. 
Retaining Pulaski Barracks in Kaiserslautern will mean preserving 76,000 square feet of administrative space to free capacity to support operations for personnel and equipment arriving into Europe, the Army said. 
Meanwhile, Husterhohe Kaserne in Pirmasens will be transferred to U.S. Air Forces in Europe-Africa, the Army said. 
The decision to keep the various sites is separate from a plan to close scores of other bases in Germany as part of former President Donald Trump's push to cut troop numbers in the country by about 12,000. 
In that plan, numerous bases were slated to close, including U.S. European Command headquarters in Stuttgart. 
President Joe Biden has put a hold on those plans while the Pentagon conducts a wide-ranging review of its force posture around the world. 
In 2015, the Defense Department announced its European Infrastructure Consolidation initiative, which called for the closure of numerous sites across Europe in a move that was expected to save around $500 million annually once implemented. 
The decision came after years of reductions to the bases and forces in Europe as part of the military's long post-Cold War drawdown on the Continent.  
However, by 2017, U.S. European Command was having second thoughts about some aspects of the plan in light of a more volatile security environment in Europe.
By 2018, the Pentagon had issued its own directive to the Army to examine its basing plan in Europe.