Veterans with PTSD given chance to train service dogs in program at 5 US locations
By
Stars and Stripes
May 24, 2022
---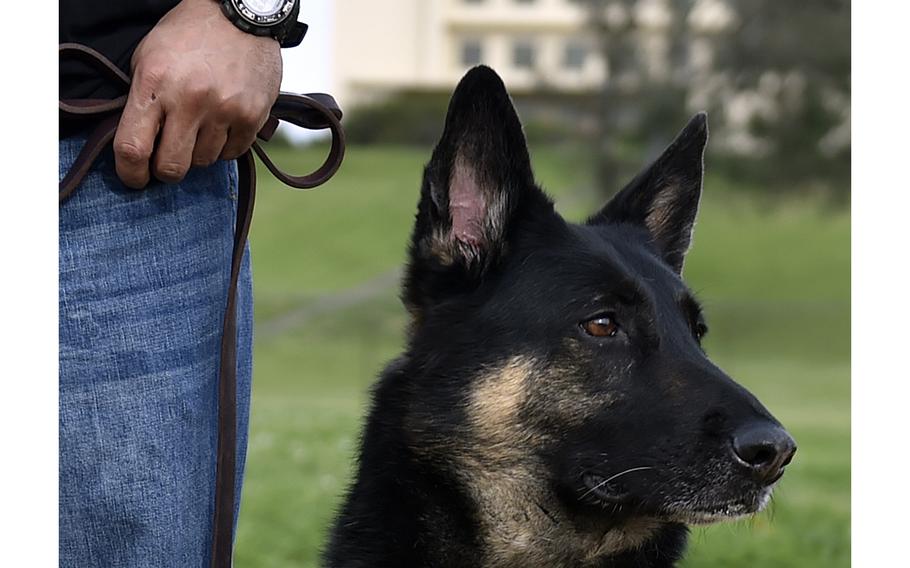 Some 150 veterans diagnosed with post-traumatic stress disorder will participate annually in a pilot program to train service dogs, The Journal of the American Medical Association said Tuesday.
The five-year program is designed to determine whether the training increases the veterans' feelings of self-worth and sense of a purposeful life, the article in the May 24 edition of the journal said.
The free, once-weekly training program, expected to begin in mid-June, will last eight weeks and be conducted at veterans centers in Anchorage, Alaska; Palo Alto, Calif.; San Antonio; Asheville, N.C.; and West Palm Beach, Fla.
Selected veterans will train in groups of six to eight, the VA said.
The program is required by the Puppies Assisting Wounded Servicemembers for Veterans Therapy Act, or PAWS Act, which was signed into law in August 2021.
The VA has partnered with three Assistance Dog International accredited service dog organizations that were providing a canine training model consistent with the model described in the PAWS legislation. These organizations are Paws for Purple Heart, Warrior Canine Connection and Dogs for Life, the VA said in a statement.
The PAWS Act also requires the VA to provide veterinary insurance for each dog placed with a veteran who has PTSD. In all, the program will cost $30 million, according to a Congressional Budget Office estimate cited in the article.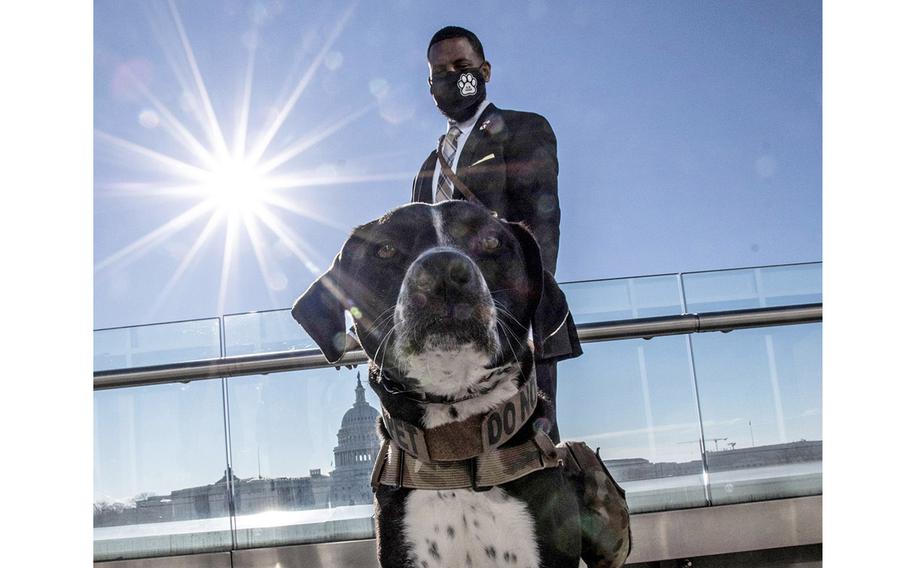 "Our pilot will help us explore the benefits of service dog training and give us the data we need to make recommendations to Congress on the way forward," Veterans Affairs Secretary Denis McDonough said in a March statement. "There are many effective treatments for PTSD, and we're looking at service dog training as an adjunct to those options to ensure veterans have access to resources that may improve their well-being and help them thrive."
The program is open to veterans enrolled in the VA health care system who have been diagnosed with PTSD and were recommended for participation by a VA clinical team or VA mental health care provider, the JAMA article said. 
The CBO estimated that 150 veterans will participate in the program each year and that participation will cost about $27,000 per veteran, according to the article.
Among the benefits, veterans could learn to better regulate emotions while training the dogs to build trust and become socialized, the article said.
Likewise, veterans may help train multiple dogs while working with other veterans in small groups to boost social engagement, the article said, adding that after completing all sessions, participants may have the option to adopt a dog they trained.
---
---
---
---