Veterans urge New Mexico senator to help keep state's medical clinics open
By
The Santa Fe New Mexican
April 21, 2022
---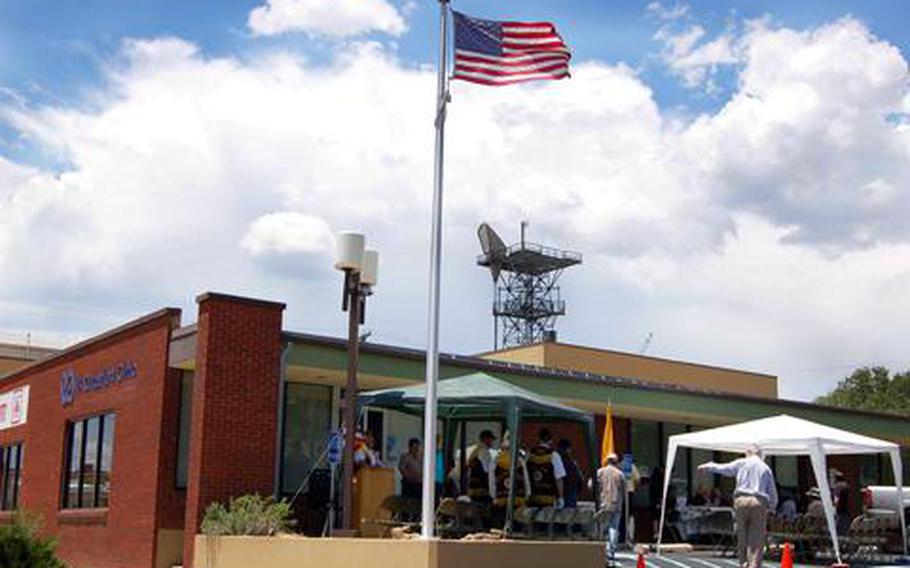 LAS VEGAS, N.M. (Tribune News Service) — Barbara Perea Casey told the assembly she did not want her husband, a U.S. Army veteran, to be on the next list of veteran suicide statistics.
Speaking before U.S. Sen. Ben Ray Luján and a panel of military veterans discussing a recent report recommending the closure of four VA medical clinics in the northern half of the state, Casey said if those facilities shut down, so too will some veterans.
"If we close our local clinics, that suicide rate is going to climb," said Casey, chairwoman of the San Miguel County Family and Community Health Council in Las Vegas.
Luján and other members of the state's congressional delegation have held listening sessions in recent weeks on the recent Department of Veterans Affairs' Asset and Infrastructure Review report.
Sen. Martin Heinrich was in Las Vegas discussing the same issue Tuesday, and U.S. Rep. Teresa Leger Fernández, who recently held an event on the topic in Española, is scheduled to visit Raton on Thursday and Las Vegas on Friday.
The study, released in mid-March, said the agency should centralize medical services in major hubs nationwide, where demand remains high. It recommends shutting down smaller facilities, including the one in Las Vegas, and letting community health centers provide services for veterans.
But veterans who regularly use the clinics aren't having any of it. They said the facilities are of life-or-death importance to many who've served in the military and their families.
The clinics, they contend, are a lifeline; places where local professionals understand and recognize the needs of veterans in the community.
And just one phone call to those clinics in a time of crisis can save a life, Perea Casey and others said during the event, held at the student center at New Mexico Highlands University.
Several veterans spoke of challenges accessing medical care outside their communities and said driving 100 miles-plus to Albuquerque is not always doable. Those who tried seeking referral care with civilian doctors — as the report suggests — recalled enduring long wait times and dealing with doctors who did not understand their conditions.
"You need to keep us safe," Vietnam veteran Abelino Montoya told the panel. "We gave to you; you need to give to us."
Luján said he and other New Mexico congressional delegates are against the closures and will work to "stop this from happening."
Among the other panelists for the event were state Veterans Services Secretary Sonya Smith, a U.S. Air Force veteran, and Robert McKenrick, a U.S. Army veteran who recently was appointed director of the New Mexico VA Healthcare System.
New Mexico clinics suggested for closure in the report include those in Española, Gallup, Las Vegas and Raton. The Las Vegas site saw a decrease in enrollment of over 55 percent in the past five years, the report says.
Luján said New Mexico faces a medical provider shortage in civilian and military hospitals, adding the report should consider whether enrollment would increase if the vet clinics were fully staffed. He stressed there is no immediate plan to close the clinics and any such process will require congressional and presidential approval. Smith said it could take at least five years for such closures to occur.
The Veterans Affairs report, based on 2019 data, says New Mexico had 69,090 veterans enrolled in the agency's health care program and is projected to see a nearly 4 percent decrease by the 2029 fiscal year.
Demand for services, such as inpatient medical and surgical procedures and mental health care is expected to decrease over the next 10 years, the report says.
The report recommends modernizing the Raymond G. Murphy VA Medical Center in Albuquerque, converting dual-patient rooms into single-patient rooms and expanding the women's health center.
Luján, still recovering from a stroke he suffered in January, ended the nearly two-hour session by telling the assembly he understood the power of a phone call to a medical provider you trust. The call he made to his primary care physician, he said, saved his life when he began feeling dizzy and out of sorts. His doctor ordered him to go to the emergency room immediately.
"If you don't have someone you trust who can help you get through those challenges, it can cost you your life," he told the crowd.
(c)2022 The Santa Fe New Mexican (Santa Fe, N.M.)
Visit The Santa Fe New Mexican (Santa Fe, N.M.) at www.santafenewmexican.com
Distributed by Tribune Content Agency, LLC.
---
---
---
---