'This is fundamentally unfair': Officials, veterans warn against closing Massachusetts VA hospital
By
masslive.com
March 29, 2022
---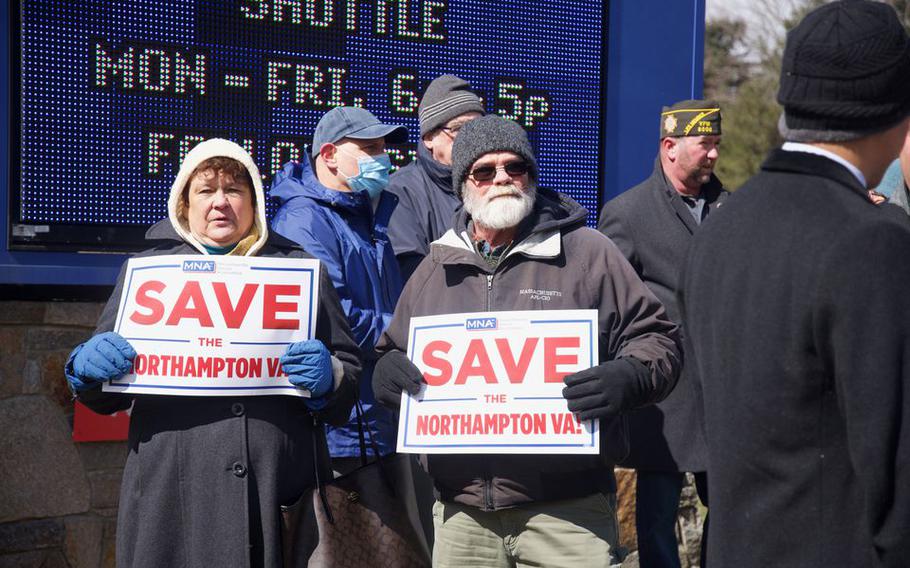 NORTHAMPTON, Mass. (Tribune News Service) — Braving whipping wind, biting cold and flurrying snow unusual for a late March day, veterans, nurses and elected officials rallied Monday against the proposed closure of a Veterans Affairs hospital in Northampton serving more than 24,000 former service members in Western and Central Massachusetts.
The Department of Veterans Affairs has recommended shuttering the Edward P. Boland VA Medical Center in Northampton's Leeds village and transferring services to other VA facilities and into the community. Former service members, their advocates, and officials at all levels of government have pledged to fight to keep the hospital open, calling it an essential health care facility for veterans across the region.
"This is fundamentally unfair," said state Sen. John Velis, a Westfield Democrat and chair of the Joint Committee on Veterans and Federal Affairs. "So many veterans use this place as a home. So many veterans get treatment at this facility. This is absolutely wrong, and we can't stand for it."
Federal officials said the recommendations, which follow a years-long review of facilities and services across the VA network, are focused on improving access and bolstering care for an evolving veteran population that often relies on outdated clinics and medical centers.
The VA proposed upgrades or new facilities at several New England sites but said the Northampton hospital would require $121 million in renovations to bring it to modern standards. A department report recommended relocating nursing home care and rehabilitation programs from Northampton to a VA facility in Newington, Conn., while transferring outpatient and mental health services to a VA clinic in Springfield and community providers.
But in the two weeks since the report was released, veterans have said moving services away from Northampton would put a heavy burden on veterans in the region to travel to their appointments. Spread across the Pioneer Valley are veterans who have chosen to live nearby the hospital and who rely on its proximity for their frequent visits, former service members and their advocates have said.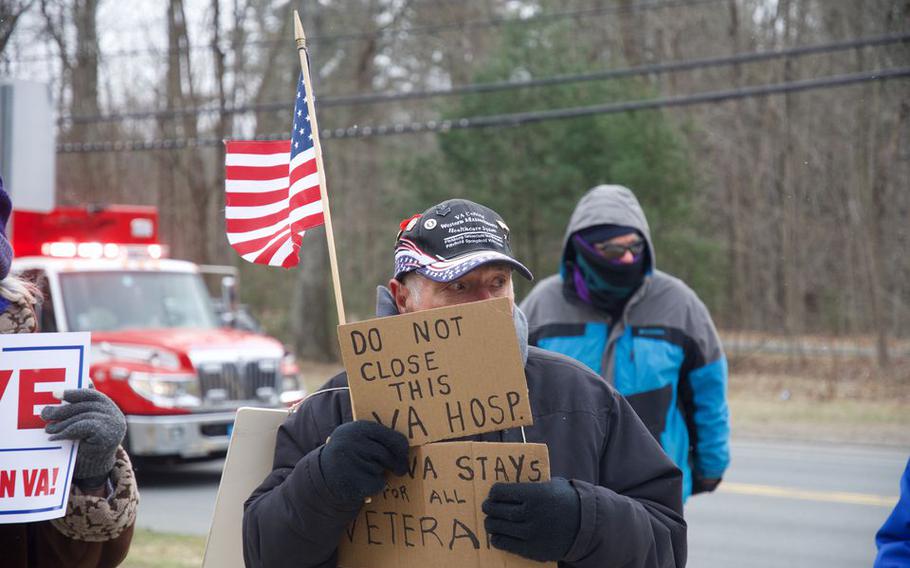 Steven Connor, director of Central Hampshire Veterans' Services, said after the report's release that many of the veterans in rural communities are reluctant to drive to the "big city" of Northampton for care. They will not want to drive to Newington, Boston or even to Springfield, he said.
State Rep. Jake Oliveira, a Democrat from the 7th Hampden district, recalled his uncle Charlie receiving care at the same VA facility in Northampton from the years after his service in World War II up until his death at age 101.
"He never drove," Oliveira said at the Monday afternoon rally. "It was always a struggle when he had to see a specialist down in Newington, Connecticut, to drive down there."
Should the hospital close, the many veterans like Charlie who do not drive will be forced to rely on transportation from volunteers, nonprofits or their family members to their appointments. For veterans without those support networks, the likely next option for transportation to the VA facility would be the public bus.
In the past, veterans have struggled with multi-hour bus rides to reach treatment at the Holyoke Soldiers' Home, Connor said. What is normally a 20-minute ride by car from Northampton to Holyoke can become a 90-minute trip on the PVTA. If medical services were sent to Springfield, the ride for the many veterans who do not drive could take two hours each way.
"How is that the right answer for the men and women who so selflessly decided that they were going to serve our country?" Velis, a major in the Army Reserve who served in Afghanistan, asked.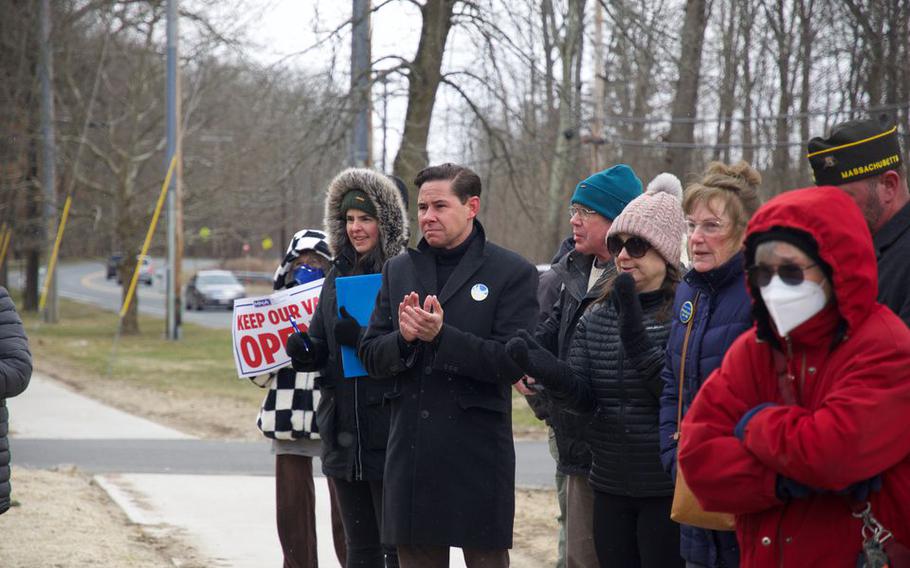 As speakers began their remarks Monday on a grassy patch at the entrance to the hospital grounds, a VA police officer ushered the crowd further down the street. The protest, organized by the Massachusetts Nurses Association, was not allowed to take place on VA land, the officer — a veteran himself — said.
David Felty, the president of Homeward Vets and commander of VFW Post 8006 in Florence, said "the mere thought" of closing the hospital has increased the anxiety of veterans who wonder what the future of their health care may look like at "private, for-profit" facilities.
"This facility is and always has been a vital part in providing care to the veterans in need here in Western Massachusetts," Felty said. The four counties of Western Massachusetts have the largest veteran population in the state, he said.
"It's an incredible place," State Rep. Lindsay Sabadosa. "It's an incredible place that has a community, that's taking care of people on a daily basis, that's meeting needs that can't be met anywhere else."
"This is what thoughtful, comprehensive health care looks like," added Rachel Maiore, Northampton's Ward 7 City Councilor. "This is what our veterans deserve."
Rep. James McGovern, who intended to be at the Monday rally but needed to remain in Washington, D.C., for a congressional vote, plans to hold a town hall in Northampton to discuss the potential closure of the hospital, according to Koby Gardner-Levine, his district representative. Both McGovern and Rep. Richard Neal have pledged their efforts to keep the facility open.
Sabadosa also called for support for the hospital's workers, whose morale had sunk in the wake of the report's release.
"There is nothing worse than hearing, 'you're dispensable,'" Sabadosa said. "That is not true. And we're here to fight that."
©2022 Advance Local Media LLC.
Visit masslive.com.
Distributed by Tribune Content Agency, LLC.
---
---
---
---