Two Army veterans get combined $110 million verdict in case against 3M for military-issued earplugs
By
Stars and Stripes
January 28, 2022
---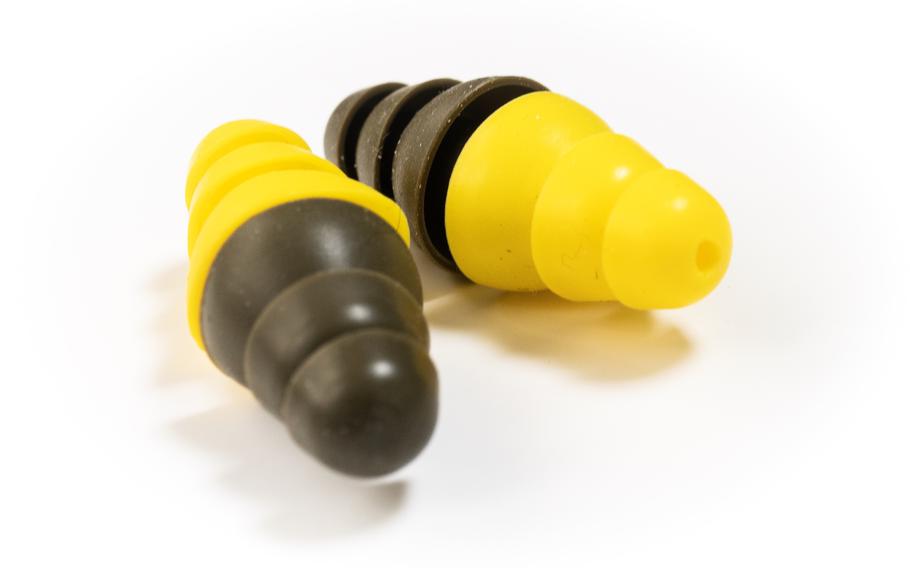 A federal jury sided with two Army veterans that they developed hearing loss from faulty military-issued earplugs manufactured by 3M and awarded the veterans a combined $110 million.
It is the largest payout announced since a series of trials related to the thousands of lawsuits filed against 3M began last year.
William Wayman and Ronald Sloan each were awarded $15 million for compensatory damages and $40 million in punitive damages Thursday following a jury trial in the U.S. District Court in the Northern District of Florida. Judge Casey Rogers in Pensacola presided over the trial.
There are more than 272,000 similar cases pending as part of multidistrict litigation from veterans, and this two-plaintiff trial was the 11th to go before a judge. 3M has won five of those cases, but the company has been ordered to pay more than $51 million in damages among the previous four cases that it lost. In one case, the jury believed the veteran was partially liable, giving a victory to both sides.
Each of the cases focuses on a product called the combat arms version 2 dual-sided earplug. The earplugs were used in the military until 2015. The company never issued a recall on the product, and version 4 of the earplug remains in use by the military, according to 3M.
In a statement about Thursday's verdict, 3M said it plans to appeal this decision citing trials with two plaintiffs "can confuse jurors, ultimately affecting outcomes."
"3M's conduct with respect to the [combat arms earplug version 2] product was consistent with the company's values and longtime commitment to keeping our U.S. military safe. We will continue to defend ourselves vigorously throughout this litigation," the company said in the statement.
Sloan, who lives in Tennessee, served 21 years in the Army and wore the earplugs on deployments to Iraq and Afghanistan, as well as during training, according to his attorneys. He has since been diagnosed with bilateral tinnitus and noise-induced hearing loss.
Wayman is from Colorado and served 20 years. He also wore the earplugs in Iraq and Afghanistan. He suffers from bilateral noise-induced hearing loss and tinnitus, which exacerbates his post-traumatic stress disorder and causes associated issues with memory, focus and sleep, according to his attorneys.
"Juries continue to find that 3M's earplugs were defective and that they are responsible for causing irreparable hearing damage to those who served our country," according to a statement from the veterans' lead attorneys Bryan Aylstock of Aylstock Witkin Kreis & Overholtz, PLLC, Shelley Hutson of Clark, Love & Hutson GP, and Christopher Seeger of Seeger Weiss LLP.
"As Judge Rodgers orders the parties to prepare hundreds of cases for trial, these verdicts only strengthen our resolve to try these cases in front of juries nationwide to hold 3M fully accountable for putting profits over the safety of those who served our nation," according to the statement.
---
---
---
---