Army veteran awarded $8.2 million in fourth trial over 3M earplugs
by
Rose L. Thayer
Stars and Stripes
October 1, 2021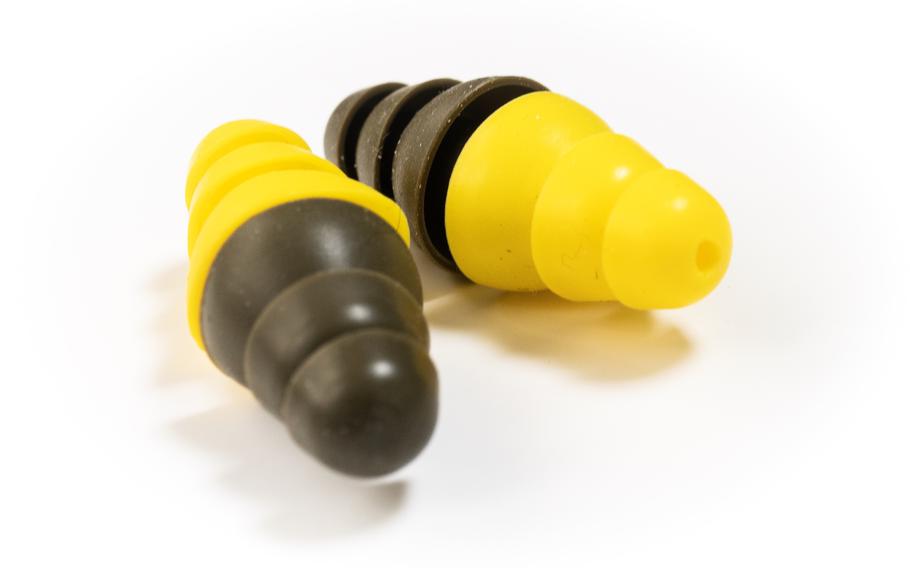 A federal jury on Friday awarded $8.2 million to Army veteran Brandon Adkins in his lawsuit against manufacturer 3M that claimed the company's earplugs that he used during his military service damaged his hearing.
It is the fourth trial against Minnesota-based company 3M related to earplugs that it sold to the military. Those earplugs were used during the wars in Iraq and Afghanistan. More than 250,000 cases have been filed against the company.
All cases have gone before Judge Casey Rogers in the Northern District of Florida, and three of the four have ended in favor of the veteran. In one trial, the jury sided with 3M.
"We are humbled by the bravery and courage shown by service members like Brandon Adkins not only for their service to our country, but also for standing up against 3M on behalf of all the veterans who now face preventable hearing loss and tinnitus as a result of the [combat arms version 2] earplugs," said Adkins' attorneys Bryan Aylstock of Aylstock Witkin Kreis & Overholtz, PLLC, Shelley Hutson of Clark, Love & Hutson GP, and Christopher Seeger of Seeger Weiss LLP.
Adkins, who lives in Washington state, has hearing loss and bilateral tinnitus, or a ringing in the ears, according to the lawsuit filed Jan. 17, 2020. Aside from 3M, the lawsuit named Aearo, which was acquired by 3M in 2008. His trial began Sept. 20 with the jury reaching a verdict Friday.
"While we are disappointed in today's verdict, it is just one of several initial steps in this litigation, with many more cases to be tried before different juries," 3M representatives said in a statement. "We do not believe the plaintiff here met his burden of proving his allegations, and we are evaluating our legal options. We remain confident in our case and are ready to defend ourselves against plaintiffs' allegations at all upcoming trials."
During the first trial, held in April, a jury awarded $7.1 million to three Army veterans. 3M won in the second trial in May, which involved one veteran. In June, a jury found 3M partially liable and awarded $1.05 million to another Army veteran.
Rogers initially ordered a series of bellwether trials for earplug cases, which have become the nation's largest multidistrict litigation, and last month ordered attorney's move 1,358 more cases onto the docket and closer to trial to alleviate a backlog that has formed. Bellwether cases are used to present a representative of the cases before a jury to gain useful information for potentially reaching a settlement for all cases.
The next trial is scheduled for Oct. 18 for Texas military veteran Michelle Blum, according to online court records. Five more cases are scheduled for trial by the end of the year.
The cases target 3M's combat arms version 2 dual-sided earplugs. Work on designing the earplug began in the 1990s and it was used in the military until 2015. The company never issued a recall on the product and version 4 of the earplug remains in use by the military, according to 3M.