Army veteran awarded $22.5 million in latest trial over military-issued earplugs
by
Rose L. Thayer
Stars and Stripes
December 13, 2021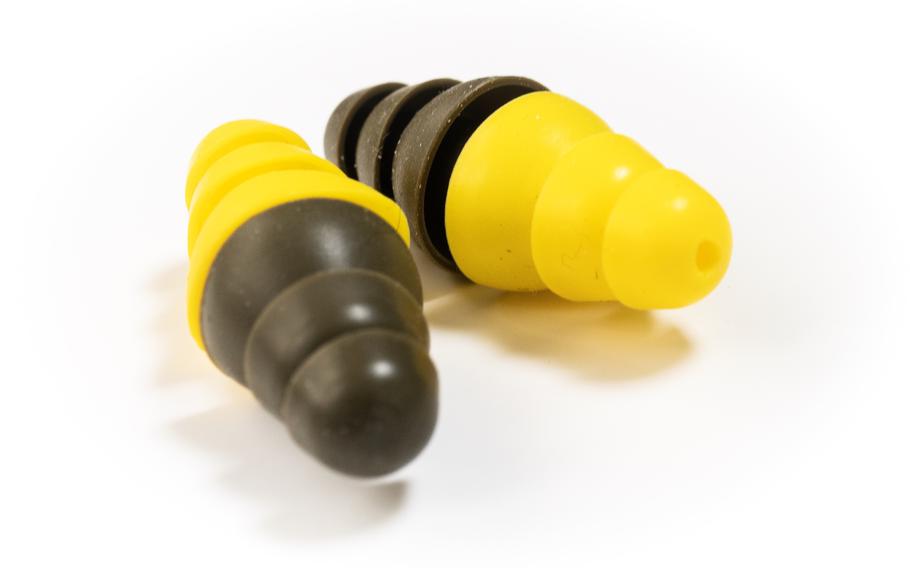 A federal jury on Friday awarded $22.5 million to an Army veteran in a lawsuit claiming earplug manufacturer 3M's military-issued product caused damage to his hearing. It was the eighth such case to reach a verdict and involved the largest amount of damages to date.
Theodore Finley filed a lawsuit under Texas law against 3M in January 2020 that stated he used the company's combat arms earplug version 2 during his service from 2006 to 2014. He now suffers from noise-induced hearing loss and bilateral tinnitus, or a ringing in the ears.
There are more than 272,000 similar cases pending as part of multidistrict litigation assigned to U.S District Court in the Northern District of Florida.
So far, seven other cases have gone to trial, with three juries siding with 3M. The combined total of damages awarded by four other juries is about $30 million. There are two other cases ongoing in Florida.
The jury on Finley's case decided on $7.5 million in damages for his past and future pain and suffering and $15 million in punitive damages, finding the company was fraudulent, negligent and liable for a defective product, among other allegations, according to the court documents. Magistrate Judge Gary R. Jones in Tallahassee presided over the trial.
"Juries continue to find that 3M's earplugs were defective and that they are responsible for causing irreparable hearing damage to those who served our country," according to a statement from Finley's lead attorneys, Bryan Aylstock of Aylstock Witkin Kreis & Overholtz, PLLC, Shelley Hutson of Clark, Love & Hutson GP, and Christopher Seeger of Seeger Weiss LLP. "This is also the second jury in a row that found beyond a reasonable doubt that 3M's conduct was reprehensible and deserving of severe punishment."
Minnesota-based 3M issued a statement that stated the company is disappointed in Friday's verdict.
"Juries differ, each case must be proved on its individual facts and our successes thus far illustrate the heavy burden plaintiffs must meet in proving the elements of their claims. We remain confident that the [combat arms earplug version 2] product was safe and effective to use and will continue to defend ourselves throughout this litigation," according to the statement.
3M also stated the lawsuits are about halfway through a process known as bellwether trials, which sends a series of cases to trial that are representative of the other cases included in the group. The process can be used to determine an appropriate settlement.
In November, a jury awarded active-duty Army Sgt. Guillermo Camarillorazo more than $13 million, the second-largest amount of damages of the series of trials.
The cases focus on a product called the combat arms version 2 dual-sided earplug. Work on designing the earplug began in the 1990s with the company Aearo Technologies, which was later acquired by 3M. The earplugs were used in the military until 2015. The company never issued a recall on the product and version 4 of the earplug remains in use by the military, according to 3M.
---
---
---
---