Judge dismisses neglect case against former superintendent, medical director of Holyoke Soldiers' Home
by
Stephanie Barry
masslive.com
November 22, 2021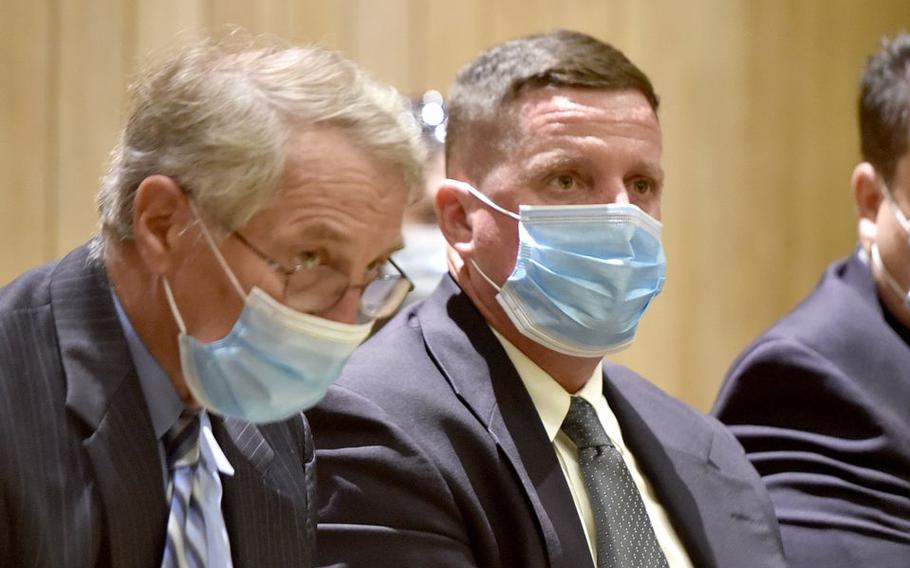 SPRINGFIELD, Mass. — A Hampden Superior Court Judge on Monday dismissed criminal neglect charges against Bennett Walsh, former superintendent of the Soldiers' Home in Holyoke, and codefendant Dr. David Clinton.
They were charged by state Attorney General Maura Healey's office in connection with a deadly COVID-19 outbreak at the soldiers' home as the pandemic began to crest in the spring of 2020.
Judge Edward McDonough Jr. ruled Walsh and Clinton did not fit the definition of "caretaker" under the law.
Nearly 80 veterans at the state-run facility died, and many more were sickened, along with dozens of staff also struggling to wrestle with the swift death toll at the nursing home for veterans on Cherry Street in Holyoke.
Walsh and Clinton faced decades in prison if convicted, Healey said. She also noted the criminal prosecution was the first of its kind in the country in terms of holding long-term care administrators criminally liable for their response to an outbreak.
"We're hoping that with the passage of time, and what we've learned about the effects of this virus on all of us, that the attorney general will take another look at this and decide that pursuing this in a criminal forum is not the way to go," said Walsh attorney Michael O. Jennings during a brief interview after McDonough's ruling was issued.
©2021 Advance Local Media LLC.
Visit masslive.com.
Distributed by Tribune Content Agency, LLC.