Kaiserslautern military community marches for veterans
by
Phillip Walter Wellman
Stars and Stripes
November 11, 2021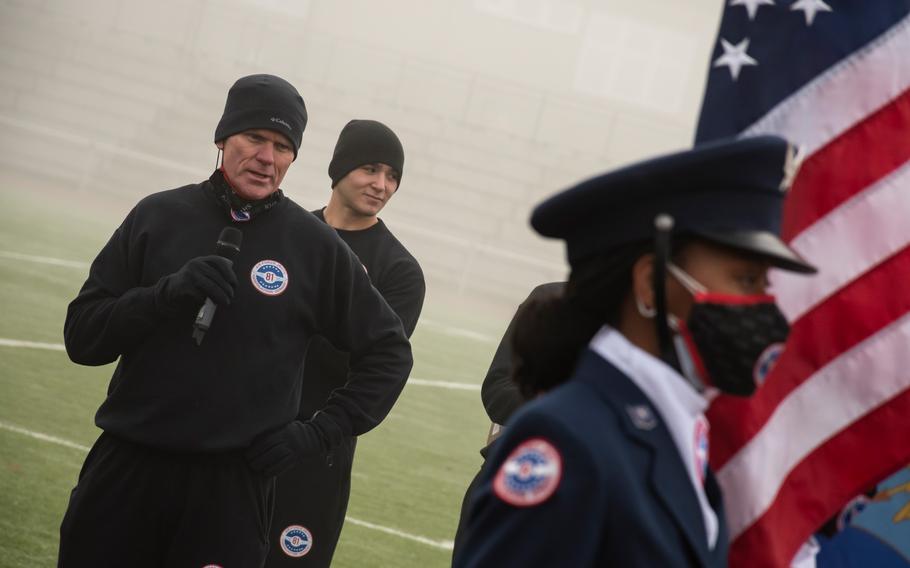 KAISERSLAUTERN, Germany — Members of the Kaiserslautern military community faced near-freezing temperatures to hold a Veterans Day march Thursday, which helped raise money for former service members.
The event was organized by the Air Force Junior Reserve Officer Training Corps at Kaiserslautern High School and held at the school's track at Vogelweh.
About 120 JROTC cadets, their family members and others walked 22 laps around the track, which was blanketed in fog, to spotlight the 22 veterans who die by suicide every day.
"Our event is a little somber," said William J. Conley, a retired Air Force lieutenant colonel and teacher at Kaiserslautern High School who helped the cadets organize the walk. But it was seen as an appropriate way to honor the memory of those who died by suicide and raise funds for veterans, Conley said.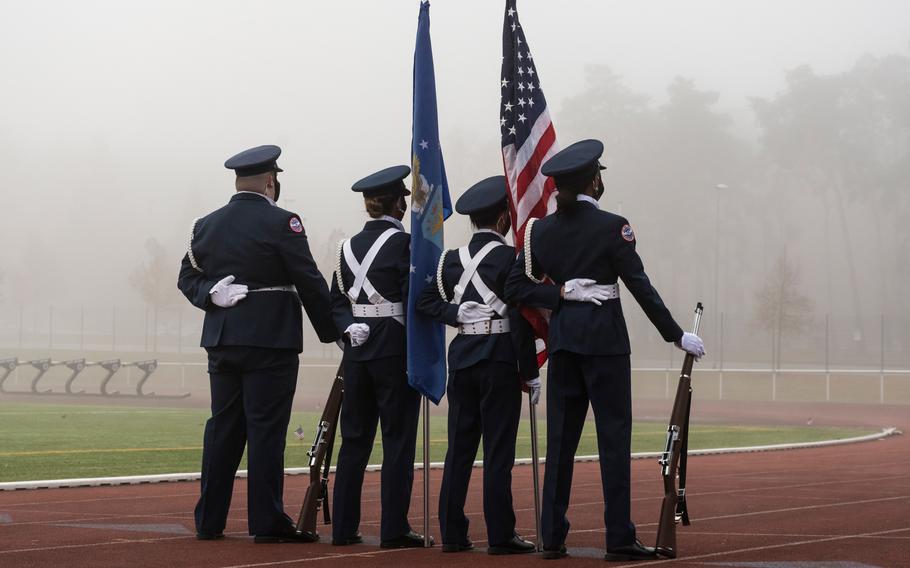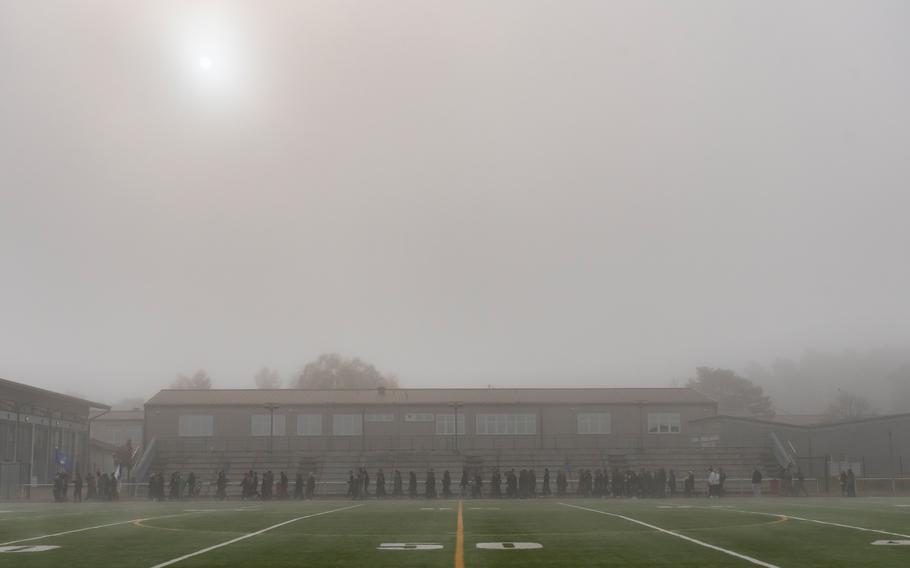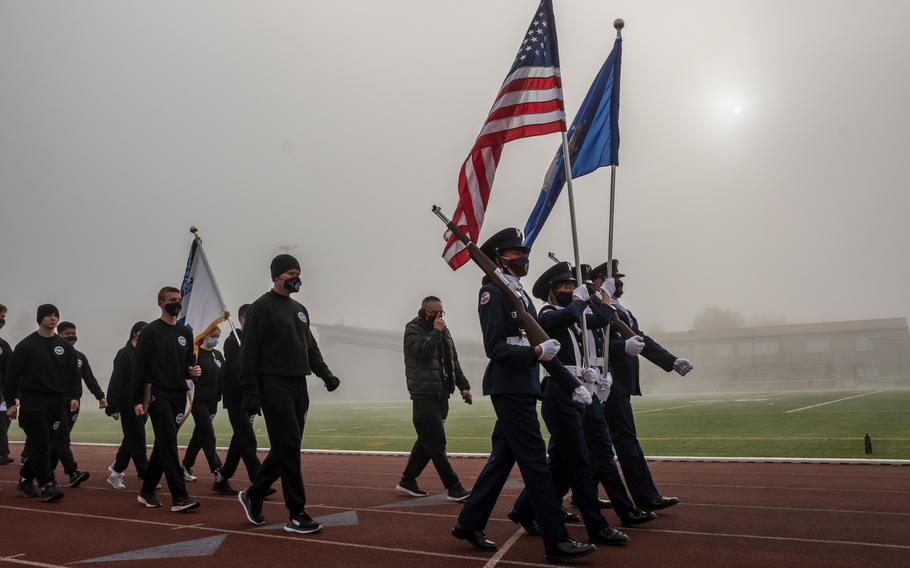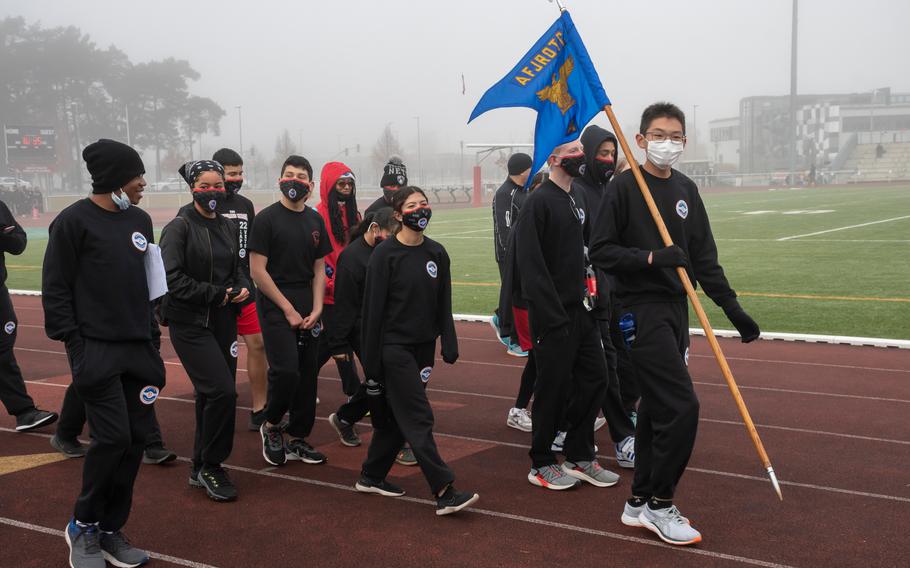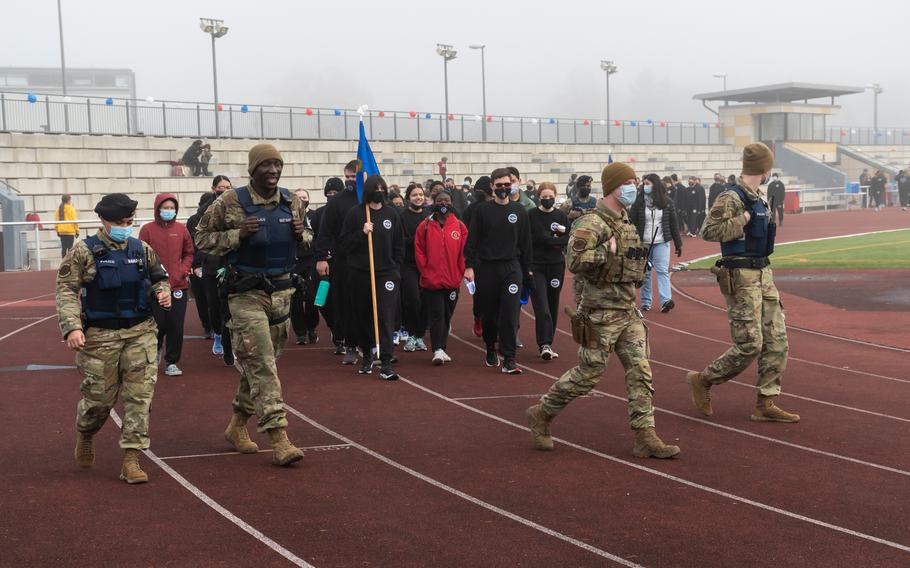 Each cadet was asked to find a sponsor who would donate a minimum of $22, some of which will go to a yet-to-be-decided charity and some to support cadet activities.
At the start of the event, over $10,000 had been collected, with more expected to be raised throughout the day from shirt sales and other activities.
"It's a big fundraising event where we can really make a difference," said Payton Silver, one of the cadet leaders.
The event began with the singing of the national anthem and a one-lap march by the cadets, who were broken down into groups called flights and led by a color guard. Patriotic songs were played over loudspeakers as the remaining laps were completed and more people joined in.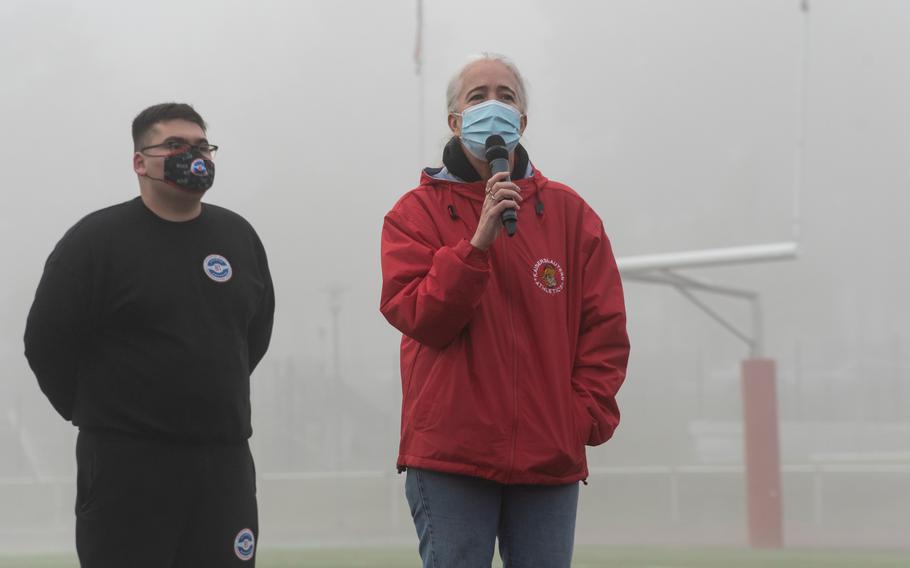 "We can create a community and support," Kendra Wagers, a guidance counselor at Kaiserslautern High School, told the crowd. Before her current post, Wagers worked for a decade at nearby Landstuhl Regional Medical Center, where she interacted with troops who had suicidal thoughts.
"With each step you take, think about that one life lost is too many," Wagers said. "And what you can do to create that sense of connection and meaning for others."