Army unit highlights work of veterans in response to Capitol riot, Afghan evacuees
by
Michael Abrams
Stars and Stripes
November 10, 2021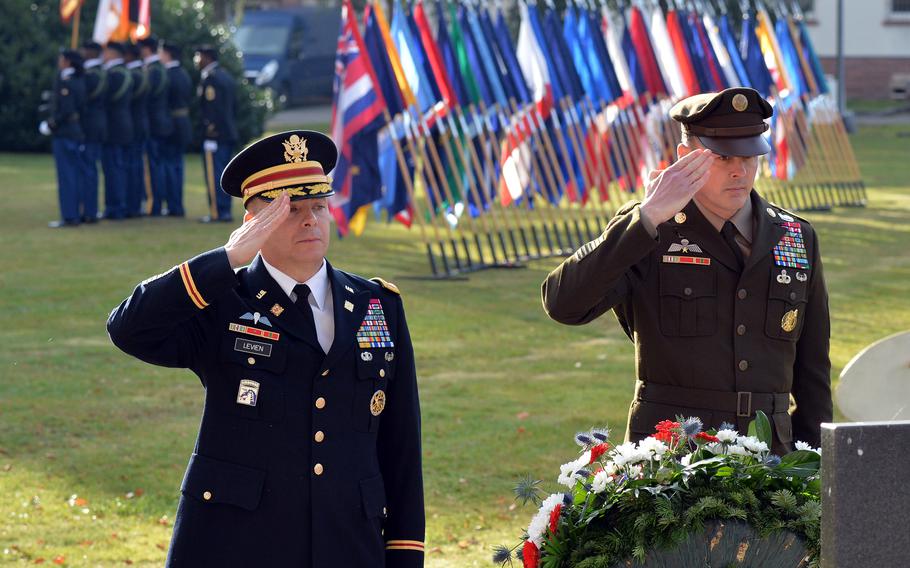 KAISERSLAUTERN, Germany — The U.S. Army's 21st Theater Sustainment Command observed Veterans Day in a ceremony Wednesday at its Panzer Kaserne headquarters, specifically recognizing veterans who rendered exemplary service in two major crises this year.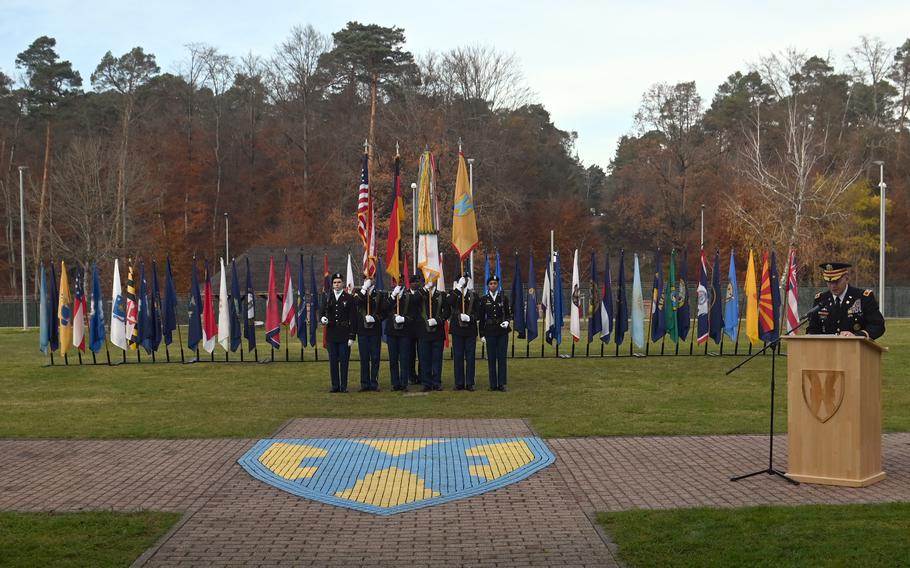 With a color guard standing in front of a line of state flags on the parade ground, unit deputy commander Col. Douglas LeVien began by recognizing the veterans in attendance.
LeVien then focused on veterans who defended the U.S. Capitol in Washington on Jan. 6. He mentioned Reps. Ruben Gallego of Arizona and Jason Crow of Colorado, along with Capitol Police officers Eugene Goodman and Brian Sicknick, who died in the line of duty.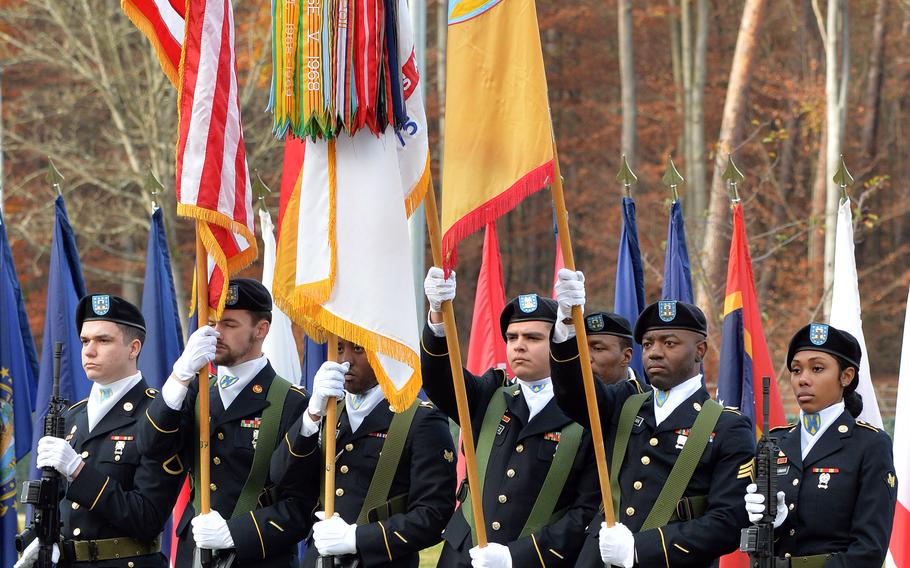 He went on to mention the veterans who volunteered to help Afghan refugees in Europe and in the U.S. during and after the chaotic mass evacuations following the Taliban's return to power.
Following his speech, LeVien and Command Sgt. Maj. Sean Howard placed a wreath at a memorial on the edge of the parade ground that honors veterans from the unit who died in combat.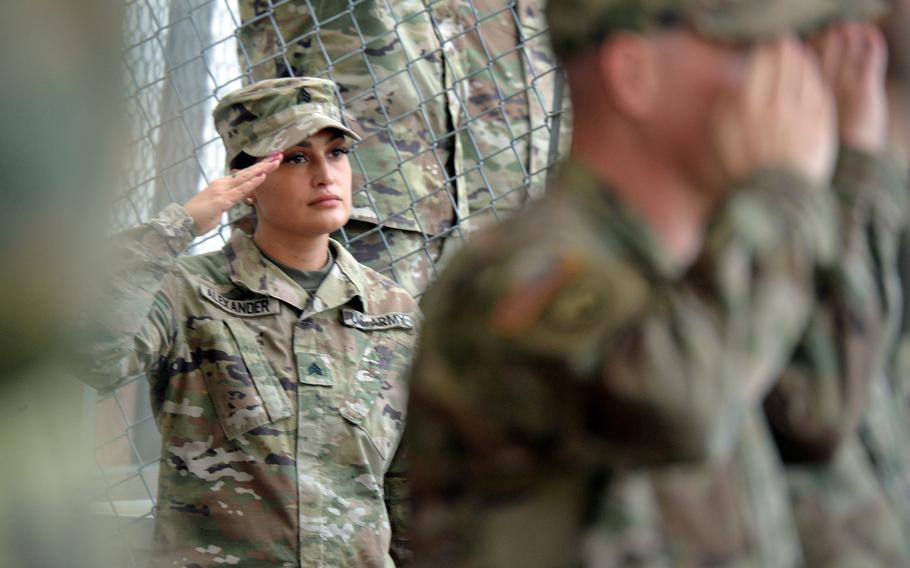 Veterans Day was originally known as Armistice Day, to mark the Nov. 11, 1918, end of World War I. It has been called Veterans Day since 1954.
In honor of all veterans, the song of each of the six services was played to end the ceremony.