Veterans groups demand meeting with Biden about aiding Afghan allies
by
Nikki Wentling
Stars and Stripes
August 23, 2021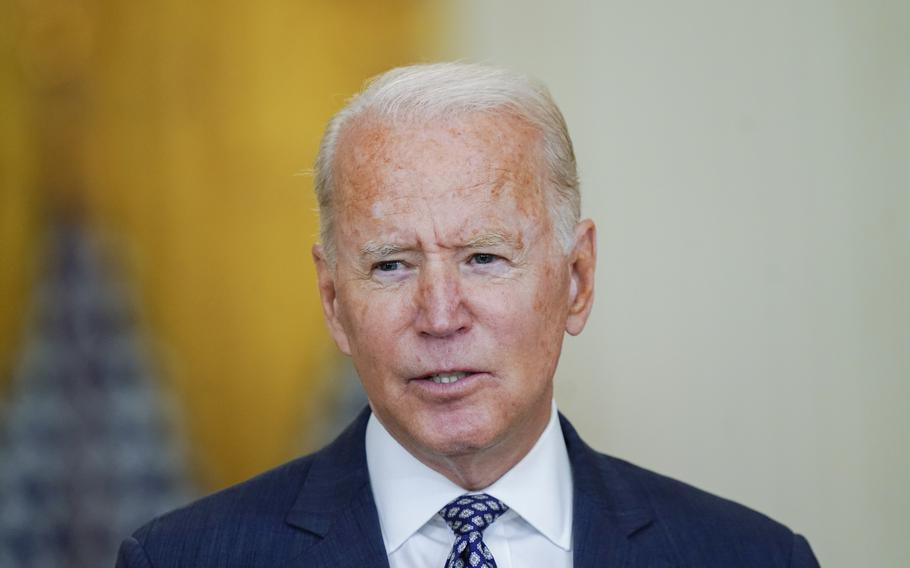 WASHINGTON – Dozens of organizations representing U.S. veterans are demanding a meeting with President Joe Biden to stress the importance of aiding Afghan allies, some of whom fought alongside American troops for 20 years.
In an organized effort Monday, 45 groups signed a letter to Biden, urging him to agree to a virtual meeting. They want an audience with Biden to ensure there's a plan in place to evacuate allies and partners from Afghanistan. In addition, they're calling on Biden to grant humanitarian parole status to at-risk Afghans who don't have visas and they're urging the president to grant more funding to refugee resettlement agencies to help with the influx of people.
"We…remain concerned about the fates of our wartime partners," the letter reads.
The Taliban entered Kabul, Afghanistan's capital on Aug. 15 and recaptured power from the Afghan government, prompting a frenzied evacuation of U.S. diplomats and civilians from the country.
About 6,000 American troops were deployed to help secure the Kabul airport as a crush of Afghans raced to the airport to flee Taliban rule. Seven Afghan civilians were killed outside the airport Sunday, including a 2-year-old who was trampled to death, The New York Times reported.
In a national address Sunday, Biden said about 33,000 people have been evacuated from Afghanistan since July, including 28,000 since Aug. 14. Though Biden has faced criticism for the chaotic evacuation efforts, he insisted the evacuation was going to be "hard and painful" no matter when it began. Biden vowed to evacuate the thousands of American citizens who remain in Afghanistan, as well as Afghans who assisted U.S. forces. Planes leaving from Kabul are being directed to U.S. military bases around the world, where evacuees will undergo security screenings, he said.
"Once screened and cleared, we will welcome these Afghans who helped us in the war effort over the last 20 years to their new home in the United States of America," Biden said. "Because that's who we are. That's who America is."
The veterans groups that signed onto the letter Monday are concerned about Biden not fulfilling those promises. They argued if the U.S. fails to help its Afghan allies, it will harm America's reputation abroad and erode trust in U.S. armed forces, as well as cause pain and regret for Afghanistan War veterans who promised their allies that America would keep them safe.
"Failing to meet our obligations to these Afghans would not only be a national security risk… it would also condemn veterans and survivors of the conflict in Afghanistan to a lifetime of moral injury," the groups wrote.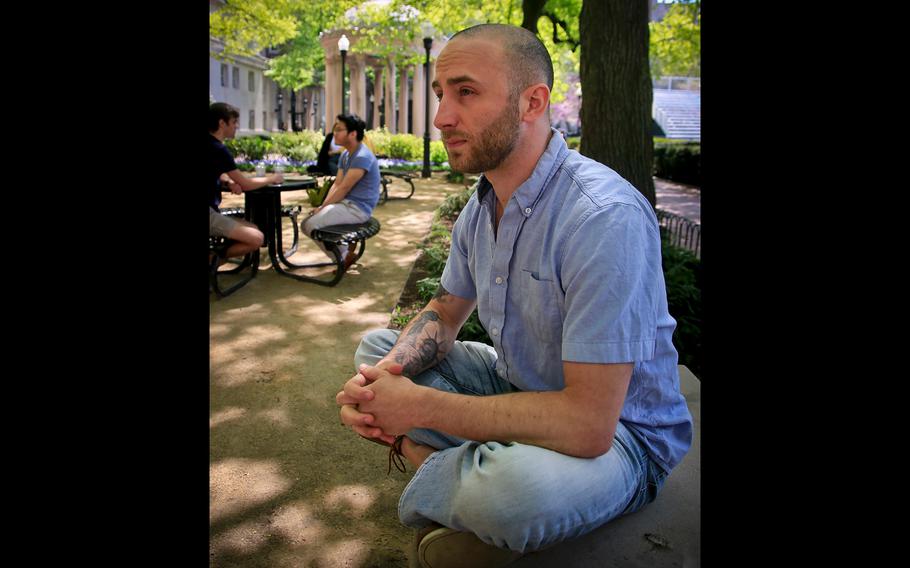 The groups also want to offer their help, they said. Kristofer Goldsmith, an Iraq War veteran and the founder of High Ground Veterans Advocacy, which trains veterans how to lobby Congress, said veterans are uniquely positioned to generate political support for the resettlement of Afghans.
The groups and their thousands of veteran members will commit to lobbying members of Congress to support aid for Afghans, they wrote. They also plan to publicly condemn anyone who tries to undermine the resettlement efforts.
"We hope that the White House recognizes the support of our community will give them the room they need to ensure bipartisan solutions to this escalating crisis," Goldsmith said. "They need us to help them gain the political will necessary to move quickly with the full force of the American government."
Among the organizations that signed onto the letter Monday were the Elizabeth Dole Foundation, Vietnam Veterans of America, AMVETS, Military Order of the Purple Heart, Black Veterans Project and Minority Veterans of America.