'Waiting for the next step': Thousands of Afghanistan evacuees find temporary home at Ramstein Air Base
by
Jennifer H. Svan
Stars and Stripes
August 21, 2021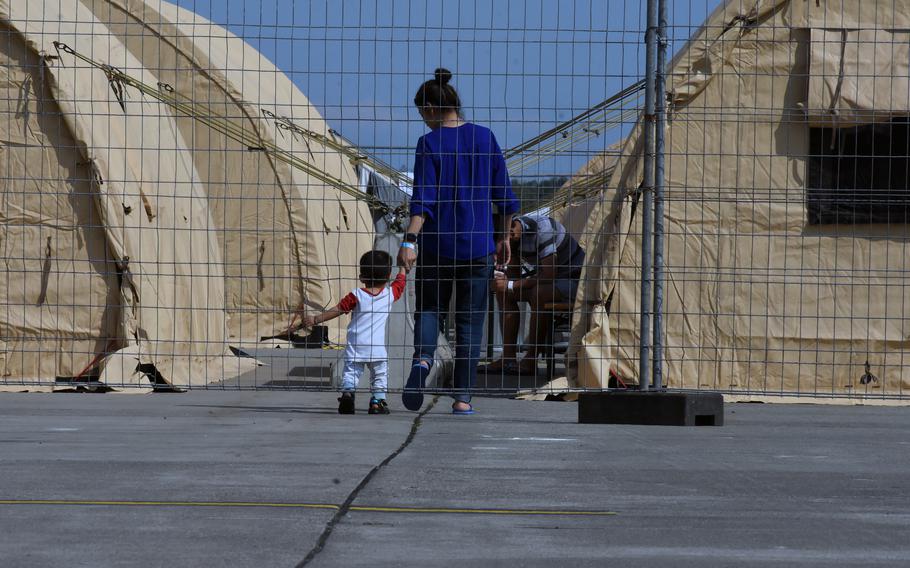 RAMSTEIN AIR BASE, Germany — In about two days, one of the busiest flight lines in the U.S. Air Force transformed into a tent city housing thousands of Afghan evacuees with uncertain futures.
By Sunday morning, about 5,000 men, women and children who managed to get a flight out of Kabul to escape Taliban rule were settling into their temporary home, waiting for the next leg of their journey.
About 150 tents have been assembled on space typically used to service aircraft, and more are being erected as part of the ongoing evacuation effort led by the U.S. State Department.
Between Friday evening and Sunday morning, 20 aircraft with evacuees had landed at Ramstein, base officials said. Most flights so far have departed from Qatar, where evacuees had been staying after leaving Kabul in the wake of the Taliban's swift takeover of Afghanistan.
Al Udeid Air Base in Qatar, the first way station for the evacuation, reached capacity quickly, the Pentagon said in a briefing Friday.
Ramstein began preparing earlier in the week to receive evacuees and is building capacity to support 5,000 people, officials said, but is prepared to expand beyond that if needed.
Life in tent city was quiet Saturday. At midday, evacuees lined up for a vegetarian meal served in a to-go box. Some opted for Meals, Ready to Eat, with beef or chicken.
Living areas are separated by gender. Women and children rested on their cots inside an aircraft hangar. Some men sat on picnic benches or on the ground outside. There are tents for nursing mothers and for prayer, with blankets and towels spread on the floors. A barrier erected outside the portable showers was strewn with robes and other clothing. Power outlets were available to charge mobile phones.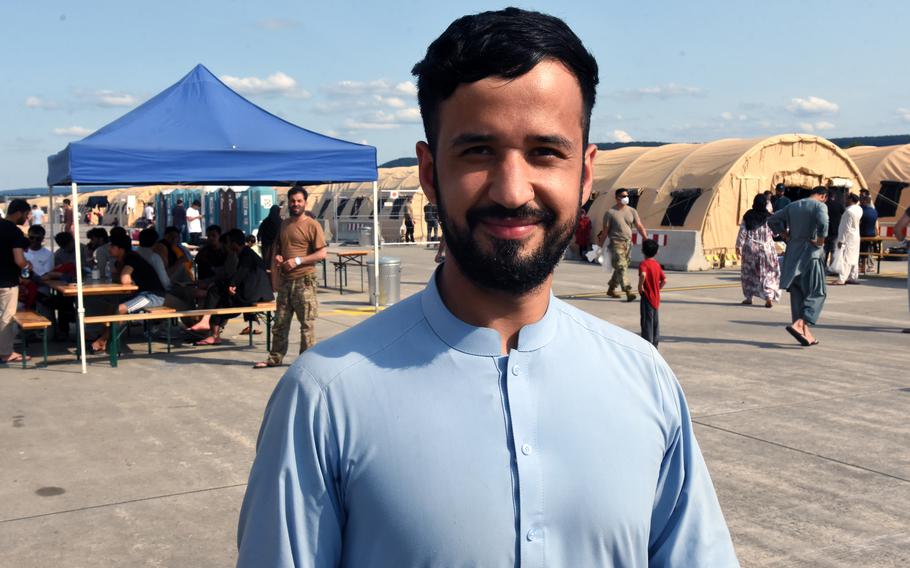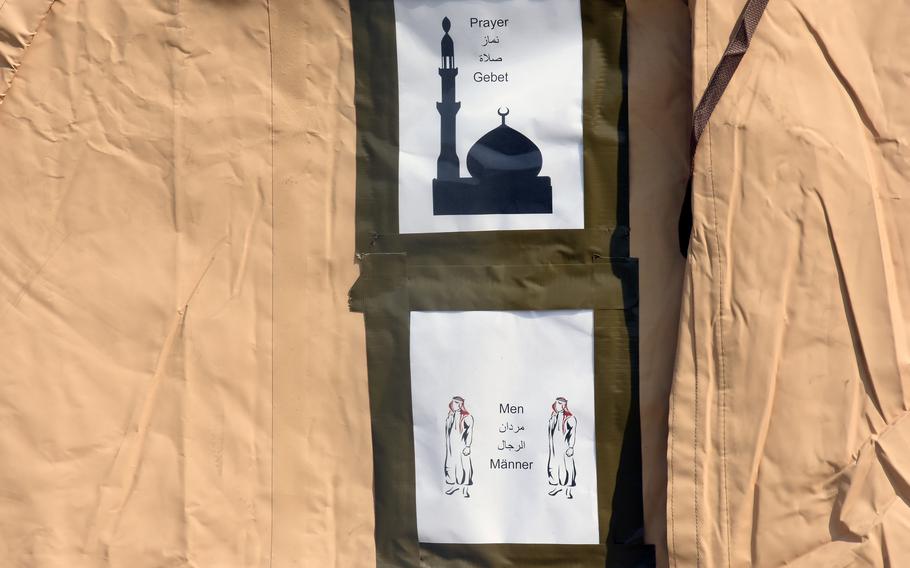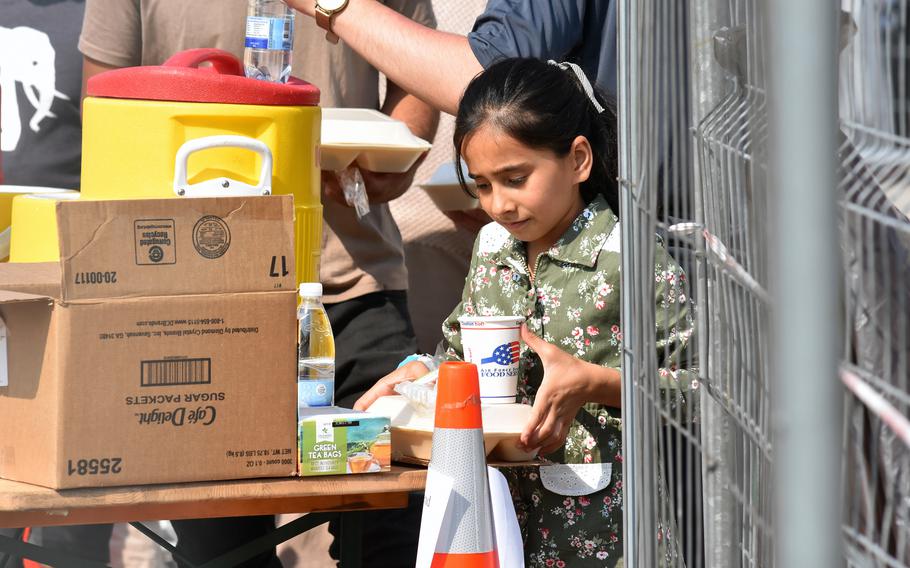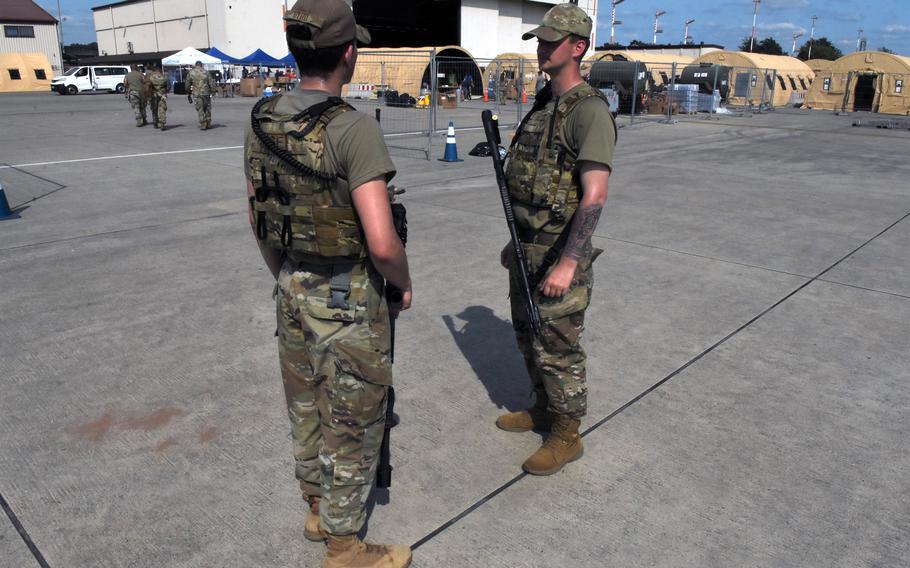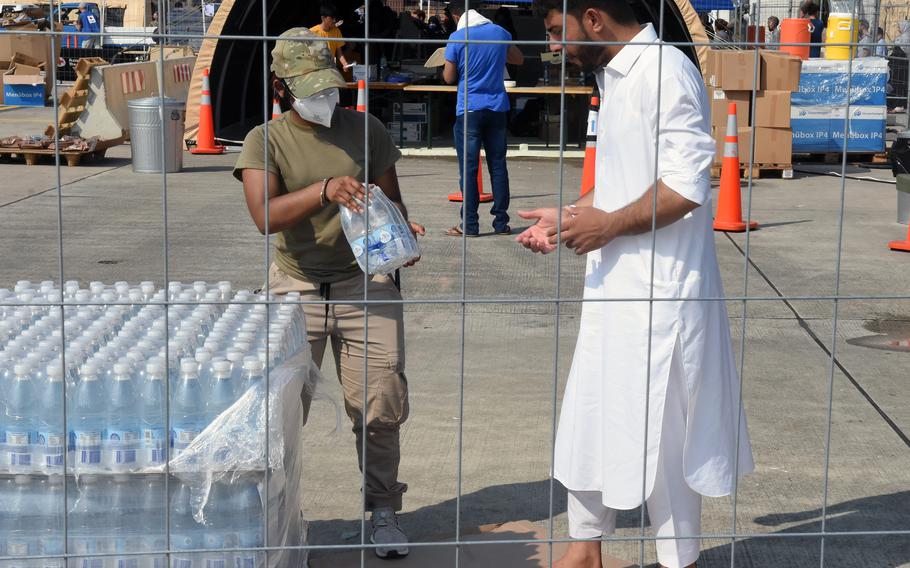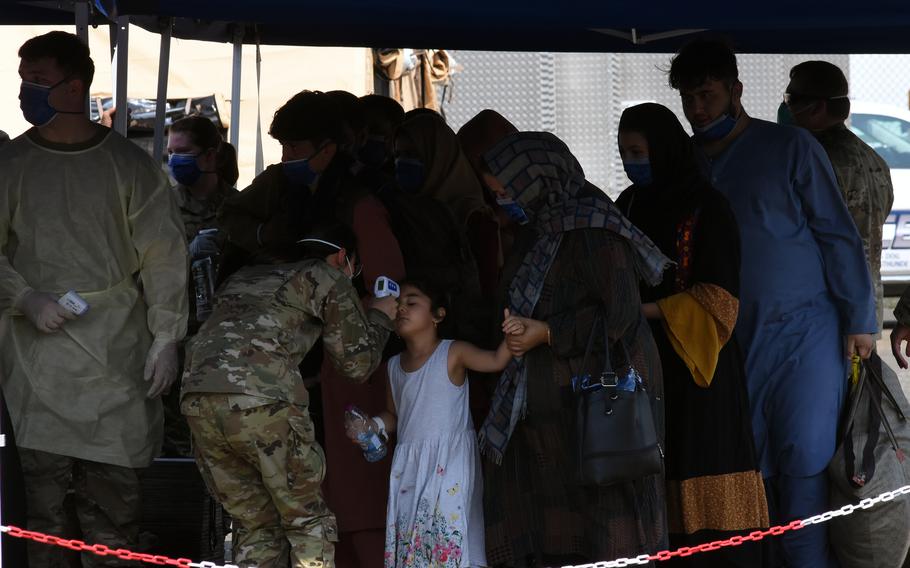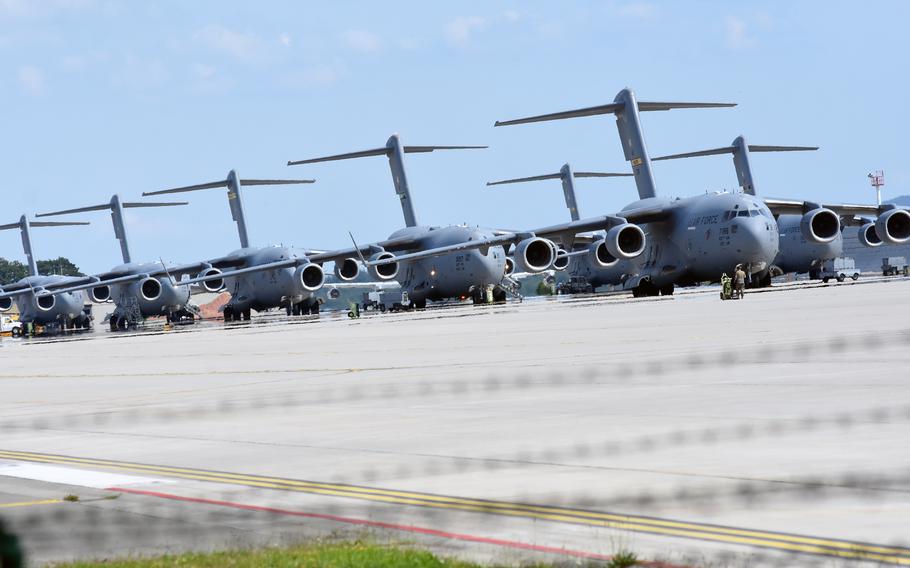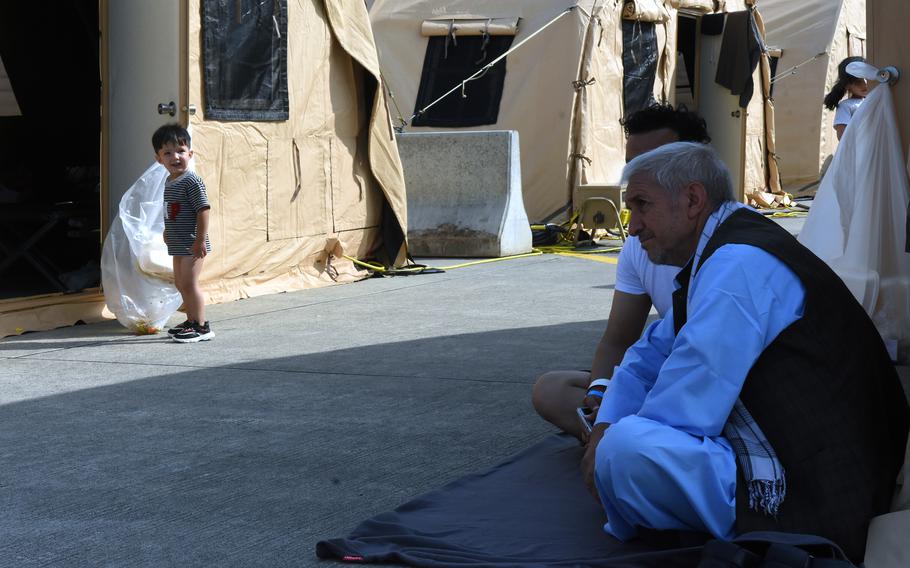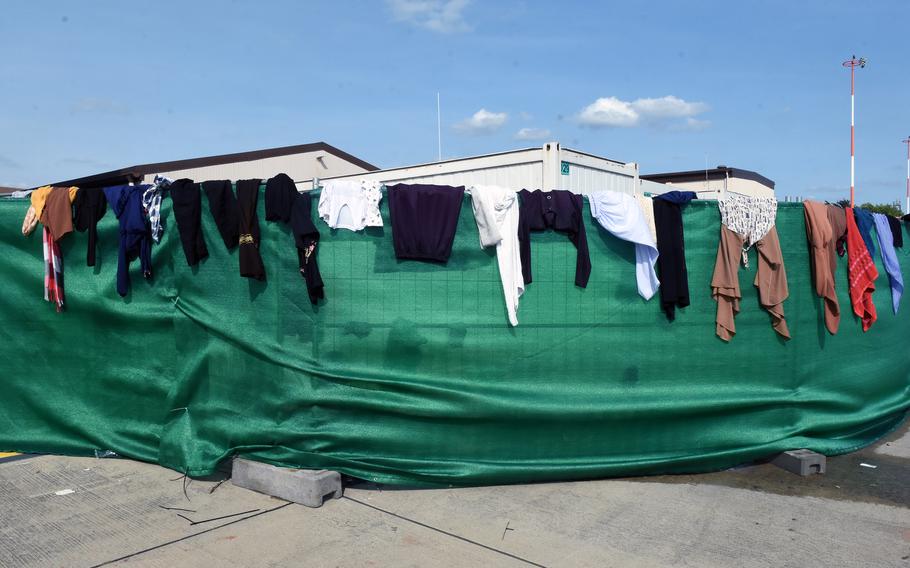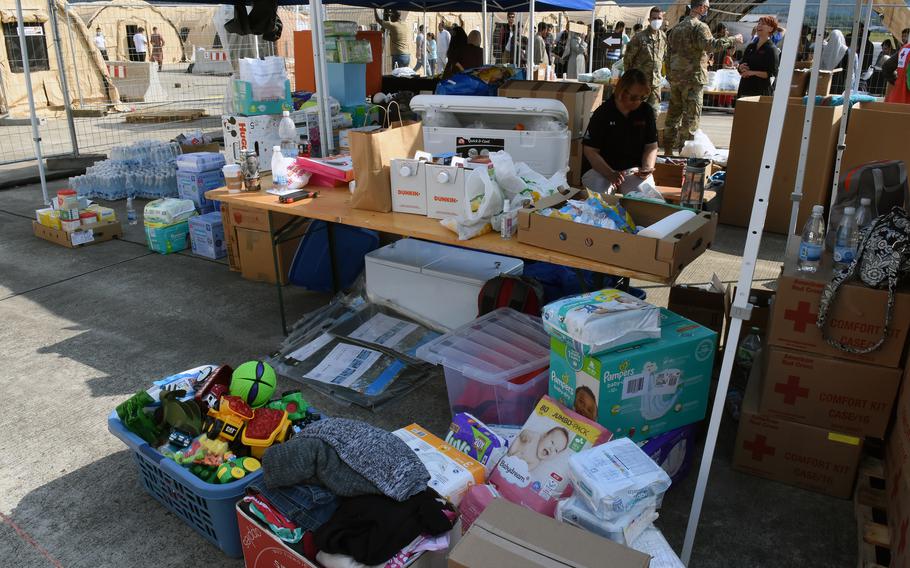 Airmen, soldiers and volunteers worked among the tents, picking up trash, serving food, handing out water, keeping security and making sure evacuees were comfortable.
"This is the first time we've done anything like this, so we're trying to do everything we can to assist them," said Staff Sgt. Nicholas Villalobos-Moore, an airman registering evacuees.
"Everything that we're doing is just for them, to make sure they're going to be OK. That's what we're trying to relate to everybody," he said.
Villalobos-Moore said he senses evacuees feel some relief at having made it to Europe, but "there's still a lot of stress," he said, "because they don't know what's going to happen next."
Some evacuees were forced to leave loved ones behind. Haseeb Kamal, 31, a U.S. citizen from Richmond, Va., flew home to Afghanistan this month to see his family and get married.
His wedding day was Aug. 14. Kabul fell to the Taliban the next day.
Kamal, his father — a retired Afghan army colonel — and an older sister escaped, but there was so much chaos at the airport in Kabul when they tried to leave that Kamal couldn't get his wife, mother and other siblings through, he said Saturday.
"We're just waiting for the next step," said Kamal, who worked as a translator for U.S. forces.
Kamal said he's grateful to be safe but worries about his family left behind, who keep asking him "what's going to happen to them," he said.
"Nobody knows what's going on. Nobody has answers," he said, adding the U.S. needs to speed up the evacuation process.
For now, Ramstein expects to keep receiving evacuees. From 75 to 400 people are arriving on each C-17, said Col. Adrienne Williams, commander of the 521st Air Mobility Operations Wing.
"We're saving lives," she said. "It's a humanitarian mission and you can look around, everyone's a part of it."