'This one will hurt for a long time': US veterans despair as Taliban take over much of the country they fought in
by
J.P. Lawrence 
Stars and Stripes
August 13, 2021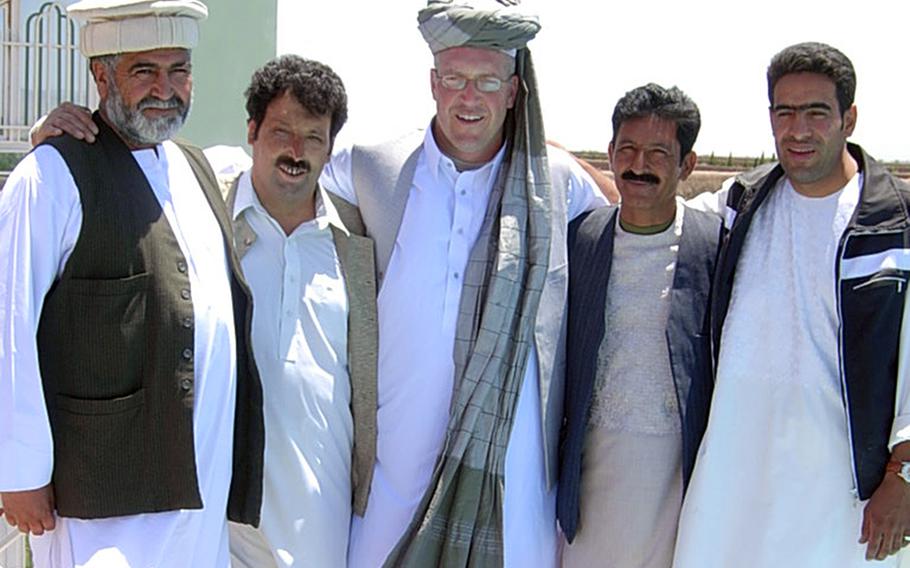 KABUL, Afghanistan — U.S. troops who deployed to Afghanistan over the past two decades say the Taliban's rapid conquest of much of the country in the past week has left them stunned and dismayed.
"This one will hurt for a long time, man," said Sean Gustafson, a retired Army lieutenant colonel who deployed to the city of Herat in western Afghanistan from 2006 to 2007.
The capture of Herat by the Taliban on Thursday shocked Gustafson. On Friday, he forwarded to Stars and Stripes photos from 2007 of him and other troops building schools and handing out books to children.
Now, like other veterans of America's longest war, he can only watch from afar as the projects he worked on and the people he tried to help come under threats from the Taliban.
The Taliban controlled an estimated two-thirds of the country as of Friday, after gaining several provincial capitals and large cities throughout the country.
The collapse of much of the Afghan military has come weeks before the scheduled Aug. 31 final withdrawal of U.S. troops ordered by President Joe Biden. The withdrawal stems from a peace deal signed last year by the Taliban and the Trump administration.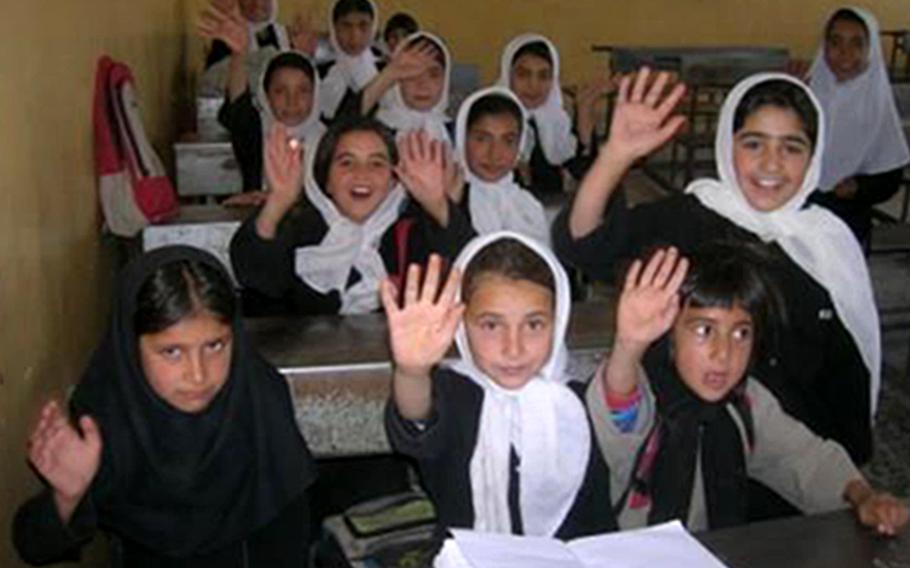 The final days of the U.S. war in Afghanistan should have been handled better, several veterans told Stars and Stripes.
"A complete pullout is not only unnecessary, it is sabotage," said Army Staff Sgt. Seamus Fennessy, who fought in Ghazni province in 2010.
The withdrawal was "a betrayal of American and international forces who have expended so much in life and limb to prevent the resurgence of the Taliban," Fennessy said in a Facebook message.
Some U.S. troops should have stayed in the country to preserve the gains of the last 20 years, he said.
"I am disgusted," he said.
Other troops spoke about the way the withdrawal imperils their Afghan friends and co-workers.
"Maybe we stayed longer than we should have, but the manner in which we pulled out, it's just unfortunate, and my heart breaks," said Christy Barry, who deployed to Afghanistan multiple times as both an Air Force officer and a civilian adviser.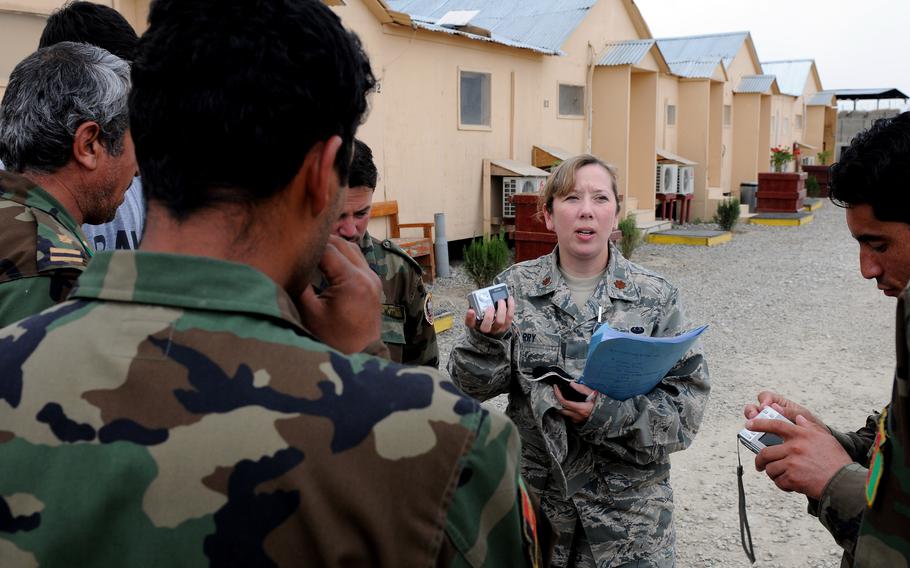 Like other veterans, Barry said she's been deluged with messages from people seeking her help to get visas to escape the country.
Barry learned about Afghanistan's culture and received language training as part of the Afghanistan-Pakistan Hands, which aimed to build a cadre of military officers who could advise local leaders in their own languages.
In a phone call Thursday, she recalled the days when she thought she was making a difference in the country. In 2010, Barry helped start a women's bazaar in partnership with two Afghan Americans. The project gave jobs to women in need by allowing them to sell goods at U.S. bases.
Then Barry learned in 2015, when she came to Afghanistan as a civilian adviser, that the bazaar had stopped coming to the bases. Commanders who came after her discontinued it, which is when she said she first felt disheartened about her earlier achievements.
"You pour your heart into it, and at the time, it feels like you're doing something great and you're making a difference," she said. "And looking back on it now, I still feel that way, but it's with a sadness."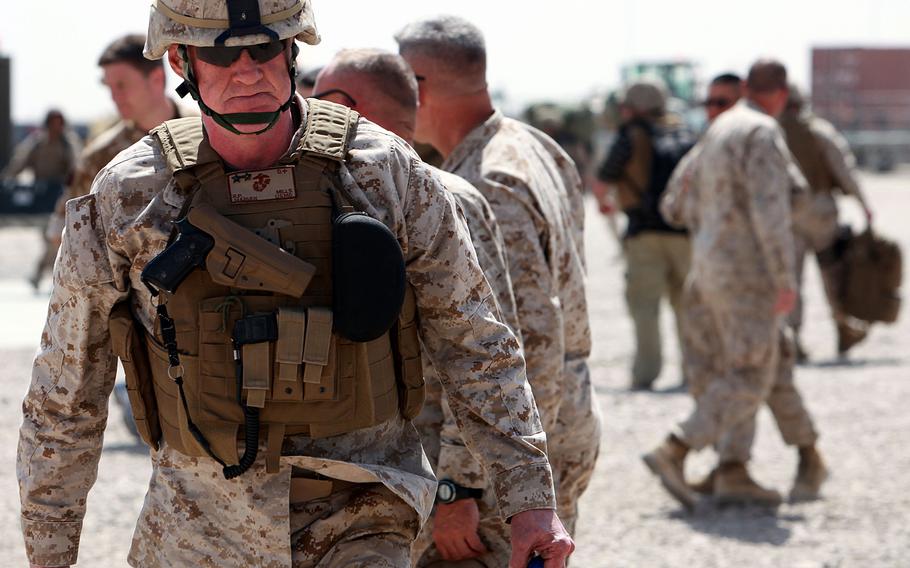 Many U.S., British, Afghan and allied troops sacrificed much in pursuit of a modernized Afghanistan, said Richard Mills, a retired Marine lieutenant general who commanded in the southern province of Helmand from 2009 to 2011.
Mills recalled efforts to build the enormous Kajaki Dam, with hopes of bringing electrical power and prosperity to the area.
The U.S. invested more than $775 million into the dam since 2004, betting that it would bolster support for the government and turn people against the Taliban.
U.S. Marines and British troops launched the Battle of Sangin in part to secure supply lines to the dam. It was the bloodiest campaign of the war, with more than 100 coalition troops killed in action.
With U.S. help, the Afghan government installed a third turbine generator in the dam in 2017, greatly increasing the electricity supply to the region, a 2019 report by the United States Agency for International Development said.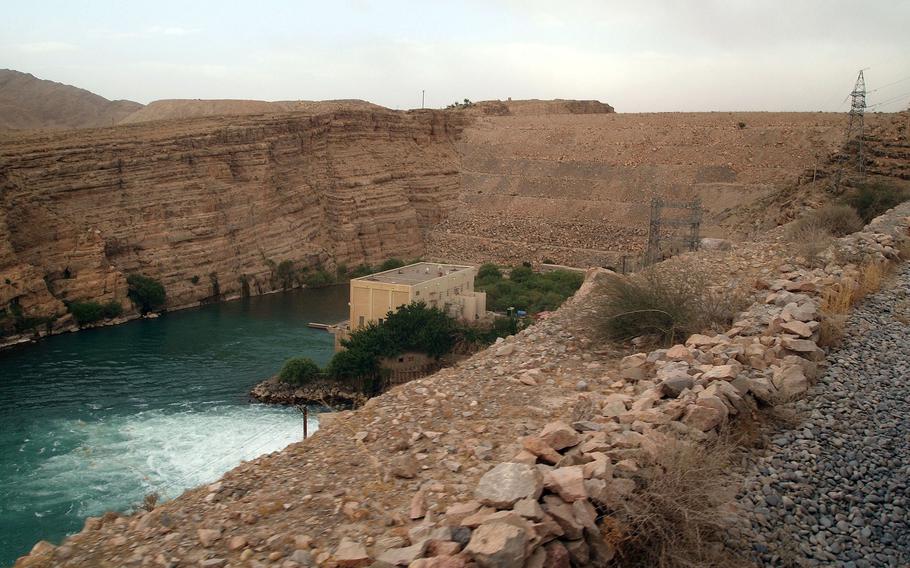 But the dam's success did nothing to stem the Taliban's power in Helmand, which fell to the militant group Friday.
The U.S. came close to "turning the tide" in Helmand province, Mills said in a phone call Thursday. He said Americans had constructed several pillars of stability in Helmand by shoring up the economy, establishing schools and providing security.
"It's sad to see that those pillars are being destroyed one at a time by the Taliban," Mills said. "To see it snatched away, of course it's hard."
Zubair Babakarkhail contributed to this report.