Texas National Guard sergeant with 24 years of service died in hotel while deployed to US-Mexico border
By
Stars and Stripes
July 18, 2022
---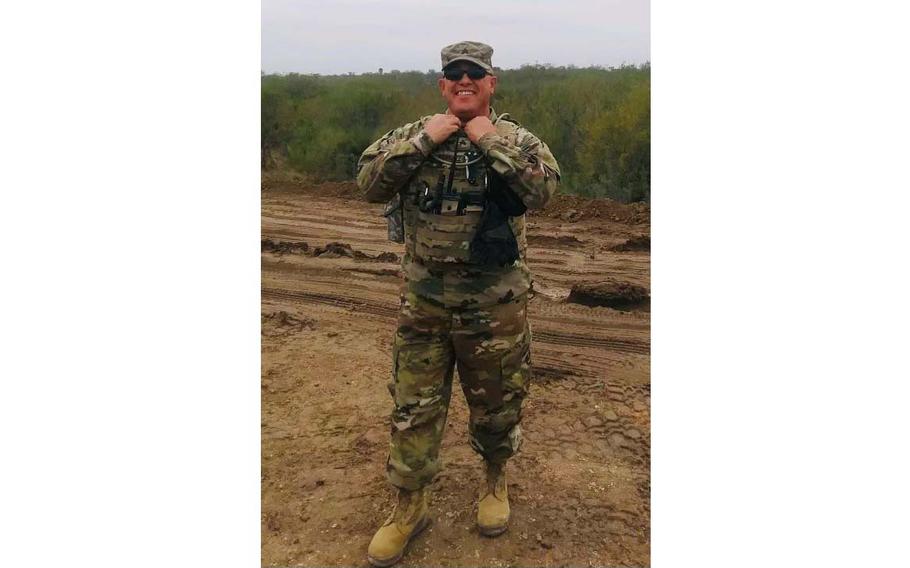 AUSTIN, Texas — An investigation is underway to determine the circumstances that led to the death of a 52-year-old sergeant in the Texas National Guard who suffered a medical emergency Thursday while deployed on a state-sponsored mission along the U.S. border with Mexico.
Sgt. Alex Rios Rodriguez of San Antonio died at the hotel where his unit was staying in McAllen, according to the Texas Military Department. Emergency personnel were unable to revive him.
"Our sincere condolences go out to the family of Sgt. Rios Rodriguez," said Maj. Gen. Thomas Suelzer, Texas adjutant general. "Our thoughts and prayers are with them at this difficult time."
Rios Rodriguez was a truck driver assigned as a team leader for Delta Company of the 536th Brigade Support Battalion, 72nd Brigade Combat Team, 36th Infantry Division, which is based in the city of Bryan, the Guard said. He enlisted in the National Guard in 1998 and earned several state awards from Texas and Indiana, according to his official service record.
His awards and decorations include the Army Achievement Medal, the National Defense Service Medal, the Armed Forces Service Medal, the Noncommissioned Officer Professional Development Ribbon and the Army Service Ribbon.
About 6,000 troops are deployed on the state mission known as Operation Lone Star, which began in March 2021 and is under the command of Gov. Greg Abbott. The troops work alongside state police to patrol the border for illegal activity such as trespassing, drug smuggling or human trafficking. Troops are also building fences along the border.
The Texas Military Department has said Rios Rodriguez's death was "non-mission related."
---
---
---
---