Lapses in military medical care continue despite congressional reforms, GAO finds
By
Stars and Stripes
March 31, 2022
---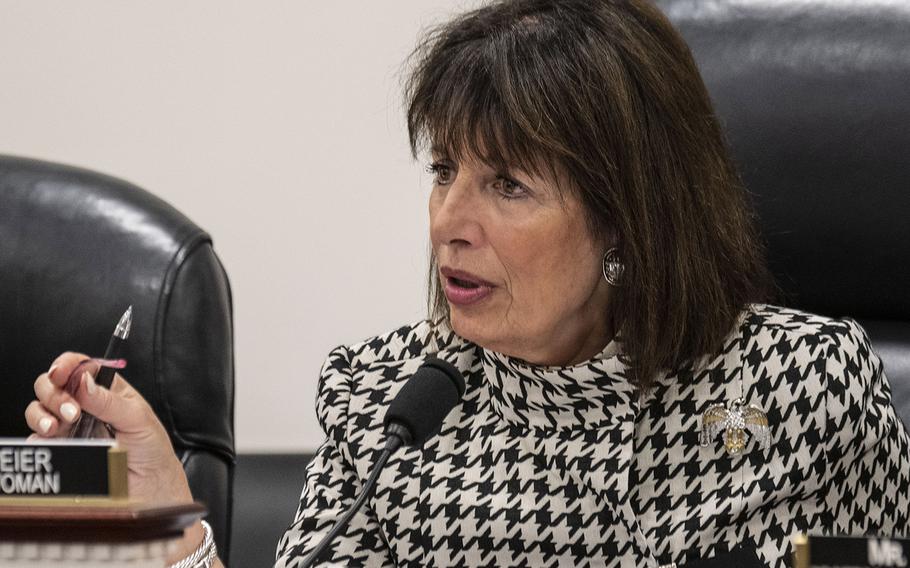 WASHINGTON — Congressional efforts to reform the military health care system have not led to marked improvements in patient care, House lawmakers said this week as a new watchdog study showed facilities struggling with credentialing and documentation failures.
A preliminary review of four medical facilities and the Defense Health Agency found lapses in verifying providers' medical licenses and other credentials, evaluating their performance and properly documenting events that endangered patients, according to the Government Accountability Office.
Concerns over preventable deaths and injuries of service members led Congress in 2017 to unify the health care systems of the Navy, Army and Air Force under the singular administration of the Defense Health Agency. More reforms followed with the standardization of policies and the 2019 passage of the Richard Stayskal Act, which allowed medical malpractice claims for injuries and deaths caused by military hospitals.
The lead proponent of the malpractice legislation, Rep. Jackie Speier, D-Calif., said she was frustrated with the slow implementation of the bill and disappointed with the lack of noticeable changes in patient treatment overall, as evidenced by the government review.
"I have not seen evidence that real improvement has occurred," Speier said Wednesday during a House Armed Services Committee subpanel hearing. "In fact, I hear too often about medical errors that cause grievous harm to patients and quality assurance investigations that drag on for years while suspect providers continue to practice."
Recent victims of those errors include Danyelle Luckey, a 23-year-old seaman who died of sepsis aboard the USS Ronald Reagan in 2016, and Dez Del Barba, a 24-year-old who lost his leg to a flesh-eating disease that he contracted during Army basic training in 2019.
Del Barba and Luckey's father, Derrick Luckey, told lawmakers on Wednesday that military medical professionals had ignored symptoms of serious illness until it was too late.
"[Danyelle's] death was very preventable," Derrick Luckey said. "If medical providers had given her a simple treatment of antibiotics instead of turning her away, she would be here today."
Del Barba said he went to medical providers and a physical therapist at Fort Benning, Ga., six times for leg pain before collapsing. He eventually needed 43 surgeries to replace damaged tissue.
"The military health care system does not listen to the needs of the service members," Del Barba said. "We go and ask for help, and we are denied treatment."
Derrick Luckey hoped to seek accountability and justice for his daughter under the Stayskal Act Act, but the claim was denied because Danyelle had not been treated at a military facility onshore in the U.S., he said. When Luckey's family appealed the decision, a panel made up of military officials again threw out the claim, he said.
"That's like the home team getting to be their own referee in a football game," Luckey said. "Without changes, the military will continue policing themselves."
He pressed lawmakers to close loopholes in the law and transfer the appeals process to an independent panel.
"The Department of Defense issued guidelines that do not align with what Congress intended," Luckey said. "Please fix the act to work the way you intended."
Speier confirmed that the legislation was meant to encompass every military medical facility, no matter its location or whether it was a ship or conventional building.
"If we have to clarify that in the National Defense Authorization Act this year, we will attempt to do that," she said.
Rep. Ronny Jackson, R-Texas, a former Navy doctor, said practitioners must strike a difficult balance between their medical training and military-specific operational requirements that can cause time constraints and impact patient care. He also noted that worst-case scenarios, such as those experienced by Luckey and Del Barba, can be difficult to spot because medics are accustomed to treating a young, healthy population.
"We will try our best to fix this and make this right," said Jackson, who reached the rank of rear admiral and served as a White House physician.
The weaknesses highlighted by the government report are due to a lack of awareness and understanding of new procedures that were implemented in 2019, said Sharon Silas, director of the Government Accountability Office's health care team. Unclear language in the procedures has led to differing interpretations and inconsistent actions, she said.
"This is a massive transition that's happening," Silas told lawmakers. "It's going to require not only kind of putting the right procedures in place but also a change in culture."
Lt. Gen. Ronald Place, director of the Defense Health Agency, did not dispute the study's findings during his testimony before the subpanel. He said the agency has improved its practices but is still working to implement changes sparked by congressional reforms.
"Quite honestly, I agree with the preliminary results, I think those are accurate," Place said. "I think the GAO helped us see ourselves better and where we're not meeting expectations."
---
---
---
---