Holiday hit returns as military revs up Santa-tracking site
by
Phillip Walter Wellman
Stars and Stripes
December 2, 2021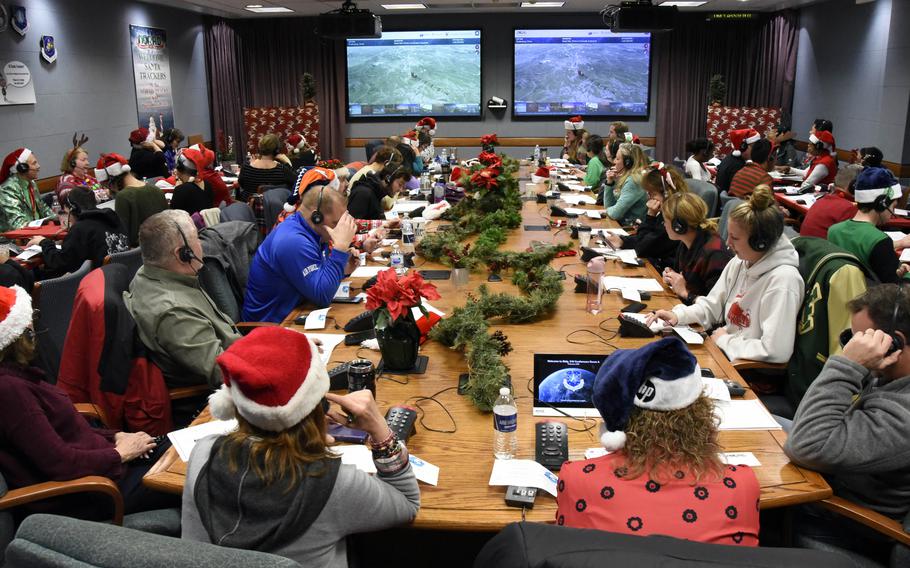 A joint U.S.-Canadian military organization that monitors potential threats from the air and sea is readying its beloved annual ritual of tracking Santa Claus' journey around the world on Christmas Eve.
On Wednesday, the North American Aerospace Defense Command launched its Santa-tracking website, which will provide live updates on his whereabouts beginning Dec. 24.
In the meantime, visitors to noradsanta.org can find a countdown to Christmas, festive games, a Christmas song playlist — including some performed by military musicians — and other features in several languages.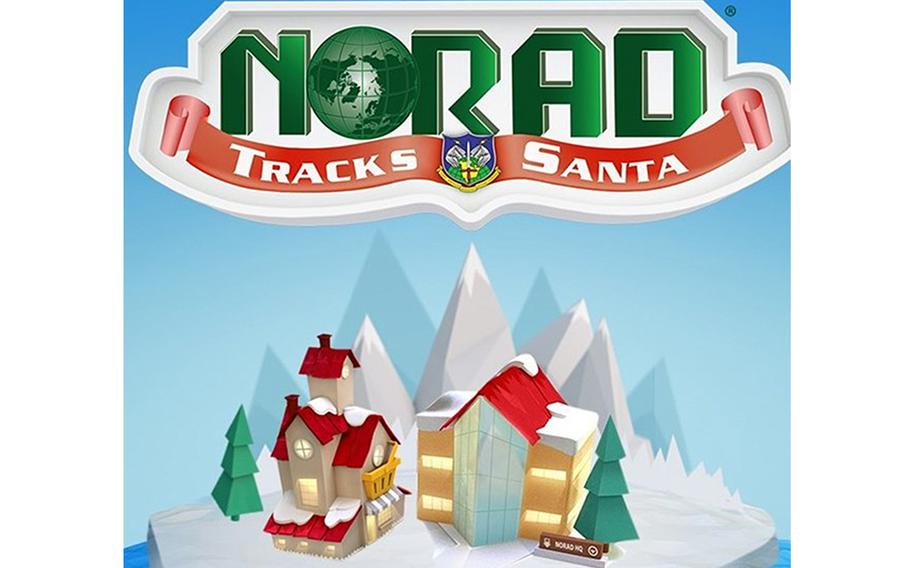 A NORAD Tracks Santa app is also available in the Apple App and Google Play stores, while additional tracking opportunities can be found on various social media accounts run by the organization.
NORAD and its predecessor, the Continental Air Defense Command, CONAD, have been tracking Santa's Christmas Eve whereabouts since 1955, when an advertisement by Sears Roebuck & Co. in Colorado Springs, Colo., misprinted a telephone number for children to call Santa.
The published number was actually the CONAD commander-in-chief's operations hotline.
Recognizing the mistake, the director of operations at the time, Col. Harry Shoup, had his staff tell children who called that radar was being monitored for indications of Santa making his way south from the North Pole.
CONAD personnel provided live updates on his location, and thus the tradition was born.
The phone line will be open this year, too. But callers to 877-446-6723 might get a recorded message instead of speaking to a live operator.
"Due to COVID concerns, the NORAD Tracks Santa Operations Center will have fewer phone operators, so callers who do not reach a volunteer will hear a regularly updated recording as to Santa's current location," the NORAD statement said.
Millions of people around the world who want to know Santa's whereabouts visit the NORAD Tracks Santa website every year, the organization said.
---
---
---
---