US airstrikes continue in Afghanistan even as deadline to leave looms
by
J.P. Lawrence
Stars and Stripes
July 25, 2021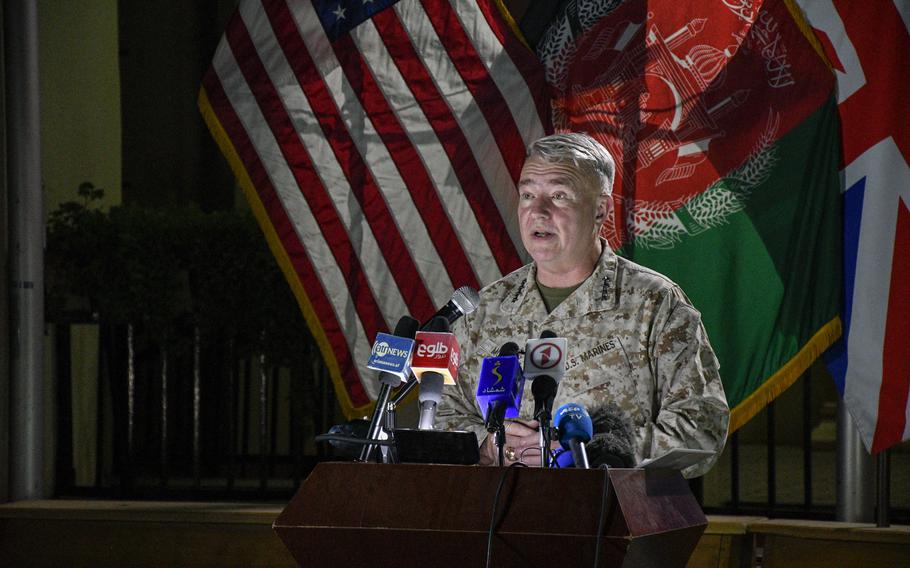 KABUL, Afghanistan — The U.S. will continue launching airstrikes to support Afghan troops as needed to halt Taliban attacks through at least Aug. 31, the top commander of U.S. forces in the country said Sunday.
Marine Gen. Frank McKenzie, who also heads U.S. Central Command, did not say whether the airstrikes would go on past next month, when the U.S. is scheduled to complete its withdrawal after nearly 20 years of war in Afghanistan. The U.S. has already withdrawn more than 95% of its forces, CENTCOM has said.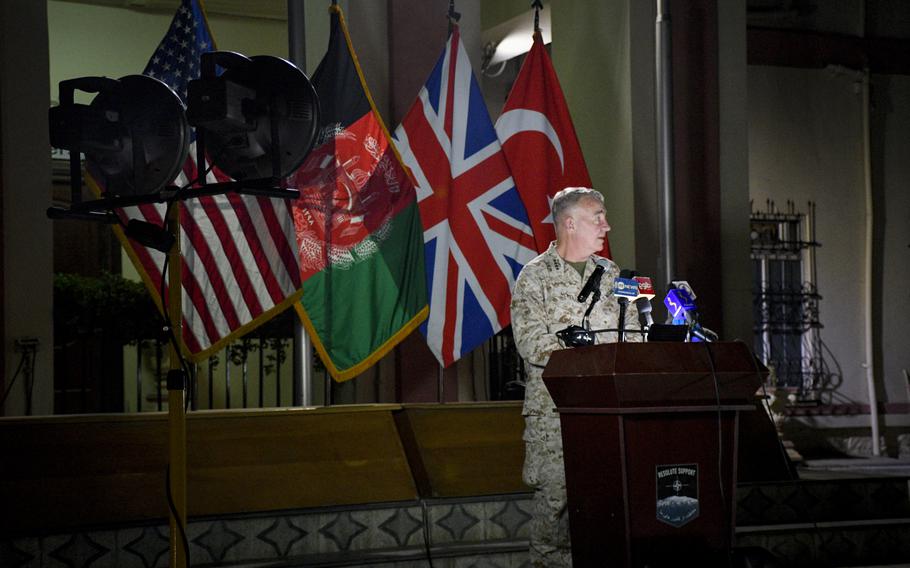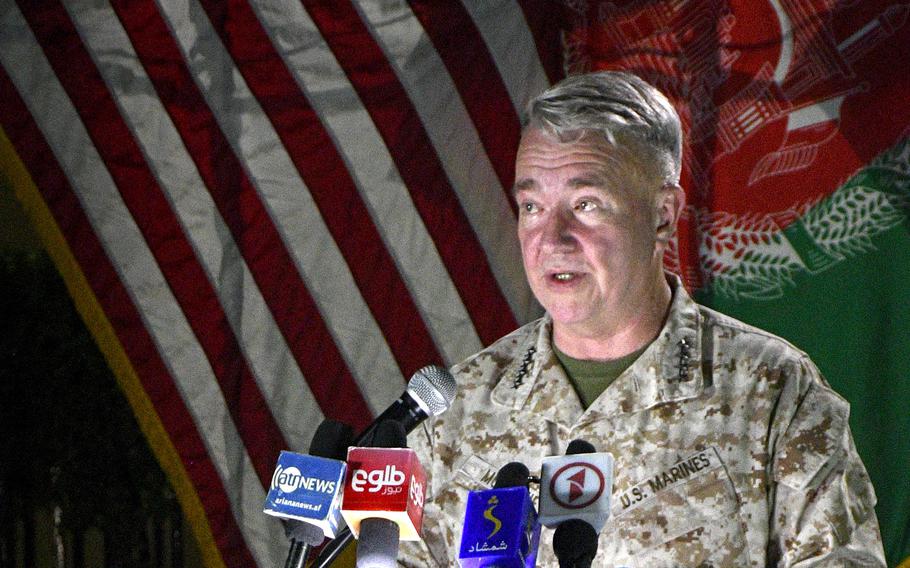 "The United States has increased airstrikes in the support of Afghan forces over the last several days," McKenzie said. "We're prepared to continue this heightened level of support in the coming weeks if the Taliban continue their attacks." 
U.S. forces launched at least four airstrikes last week, including in Kandahar, which is where the Taliban was founded.
The Taliban has gained large swathes of territory in recent months, following the announcements that the U.S. and its coalition partners would withdraw its forces. Deadly Taliban offensives all over the country have encircled key cities and captured trading centers, such as Spin Boldak in the southern province of Kandahar. 
McKenzie arrived in Kabul to meet Sunday with Afghan president Ashraf Ghani and his defense advisers. The visit followed a phone call from President Joe Biden to Ghani last week, in which the U.S. president said America will continue to provide billions of dollars to pay the salaries of Afghanistan's troops and to keep the country's air force flying. 
After Aug. 31, the U.S. military's focus will shift to protecting the embassy in Kabul and ensuring the city's airport remains open, McKenzie said.
The Afghan air force, seen as an important advantage Kabul has over the Taliban, will continue to receive financial support and advising, the general said, adding that aircraft in need of maintenance and repair will be flown outside the country to be fixed. 
"We will do everything in our power to keep that air force effective, flying and in support of their forces," McKenzie said. 
The war has reached a pivotal stage for Afghan forces, McKenzie said. 
 "I think over the next days and weeks will determine if the government is going to be able to defend the country," he said. "We spent a lot of time training them, now is their moment." 
Assistance to the Afghan government will continue after Aug. 31, but the U.S. will lose much of the ability to oversee how the Afghan military uses its funds and weapons, McKenzie said.
Zubair Babakarkhail contributed to this report.