NATO training in Germany spotlights reactivated US Army artillery command
By
Stars and Stripes
July 21, 2022
---
GRAFENWOEHR, Germany — A long-running multinational artillery exercise is taking on a higher profile this year, as shown by the leading role given to a recently reactivated Army unit and an uptick in participation.
The Wiesbaden-based 56th Artillery Command, which went back online in November 2021, was put in charge of Dynamic Front, an annual NATO drill. More than 1,500 American troops are among the total of approximately 2,400 from 19 countries.
U.S. Army Maj. Gen. Stephen Maranian, the leader of the artillery command, called Dynamic Front "a mainstay of the exercise program here in Europe for almost a decade." He said his soldiers bring "the ability to integrate and synchronize fires and effects for the alliance."
Now encompassing 55 weapons systems, the exercise has grown over the past five years, more than doubling its 2017 participation of nine countries. The Russian invasion of Ukraine is front and center for the militaries present.
"Clearly, we're watching what's happening in Ukraine right now," Maranian said. "NATO has its doctrine, and we are training to be interoperable but understanding the doctrine evolves over time."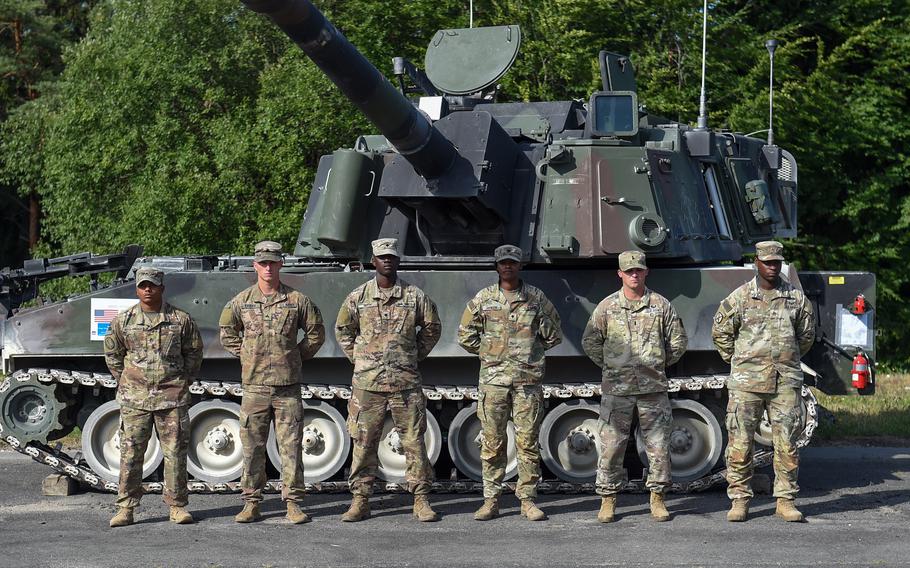 After 12 days of preparation, the live-fire portion of the exercise began Monday and runs through Saturday. Dynamic Front is taking place at the Army's vast Grafenwoehr Training Area.
Participants engaged in cross-training on a range of artillery systems. That allows NATO allies and partners to act in concert.
"It's great to be working with other nations, being able to see different perspectives, looking at the different pieces of equipment and understanding how they operate and having them understand how we operate," said Army Staff Sgt. Austin St. Michael, section chief of a multiple rocket launch system.
The 19 countries in this year's exercise include NATO aspirant Finland as well as Georgia and Kosovo.
Maranian said one thing the artillery field has always strived for is the ability to go into the force and engage with operational units to see what they are doing. They determine needs and examine techniques and procedures, then infuse them with what the Army teaches its next generation of soldiers.
"We're really excited about the trajectory of this," Maranian said. "Dynamic Front '23 is going to be even bigger."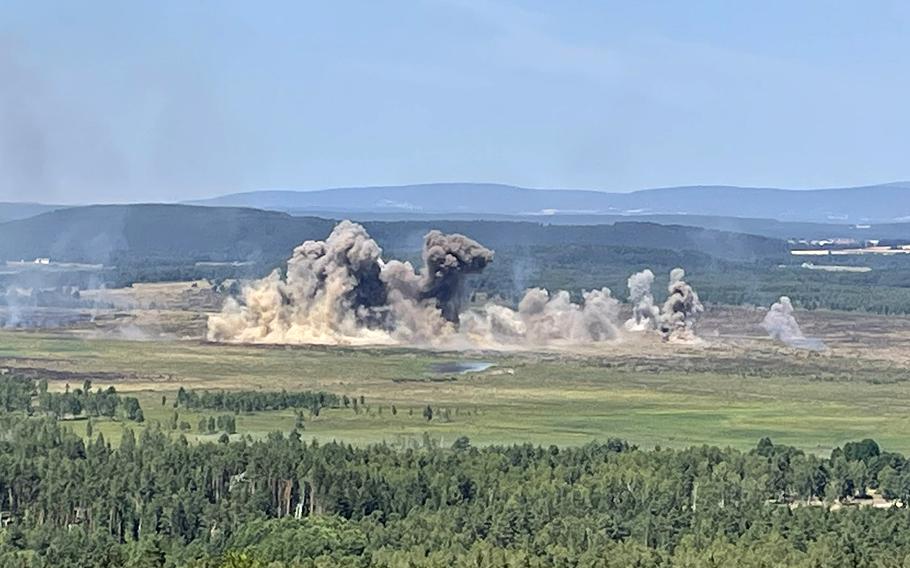 ---
---
---
---