Artillery command is the latest unit relaunch for growing Europe mission
by
John Vandiver
Stars and Stripes
November 8, 2021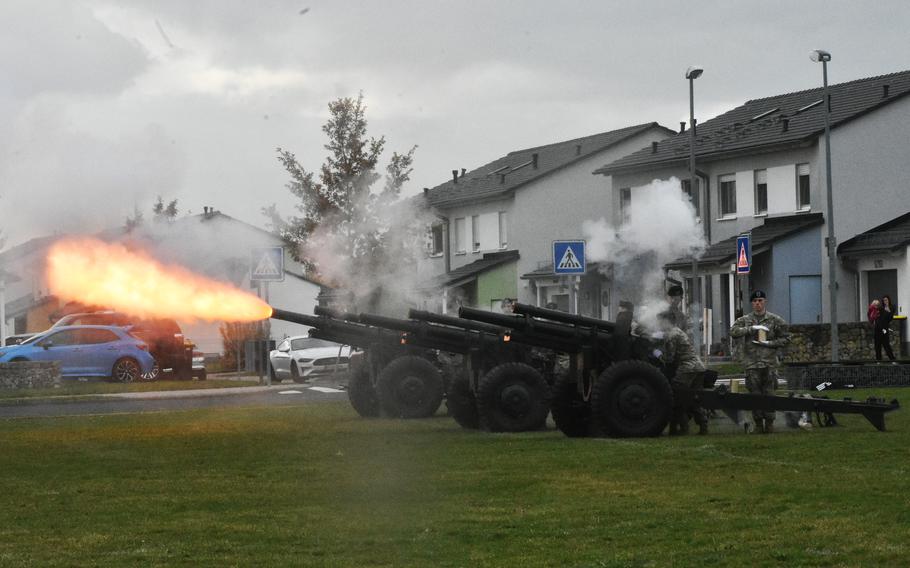 WIESBADEN, Germany — A two-star command in charge of long-range rocket firing missions in Europe was reactivated Monday during a ceremony at Clay Kaserne in Wiesbaden, marking a step forward for an expanding Army mission on the Continent.
"A field artillery headquarters for the entire theater was badly needed," Gen. Christopher Cavoli, head of US. Army Europe and Africa, said during the ceremony. "It was a critical capability that was missing."
The Army's 56th Artillery Command, a major force in Europe during the Cold War when it operated nuclear-capable Pershing missiles, was reconstituted with a non-nuclear mission to help the Army in its efforts to counter a more aggressive Russia.
"In some respects, what is old is new again," Cavoli said.
The unit's task is to command and control artillery units in Europe with a focus on being able to hit targets at greater distances and coordinate missions with allies.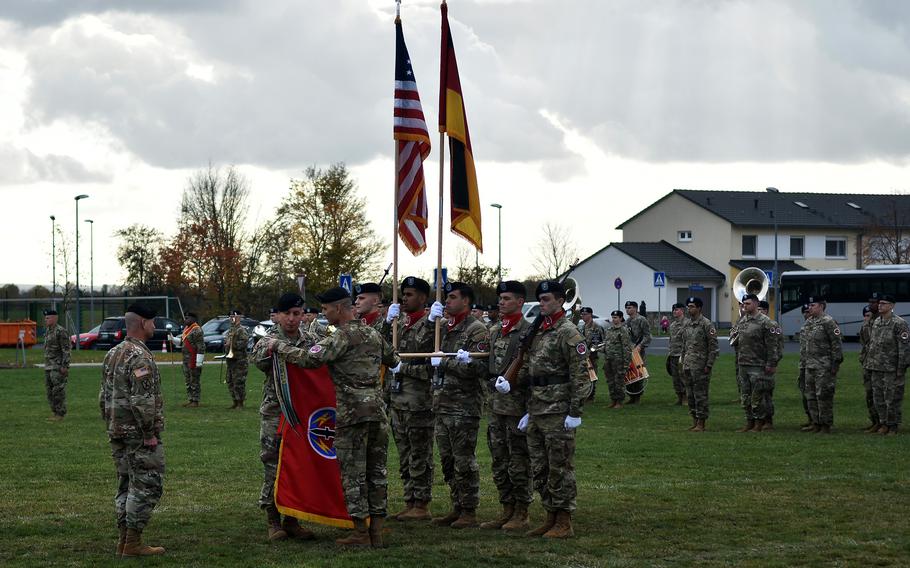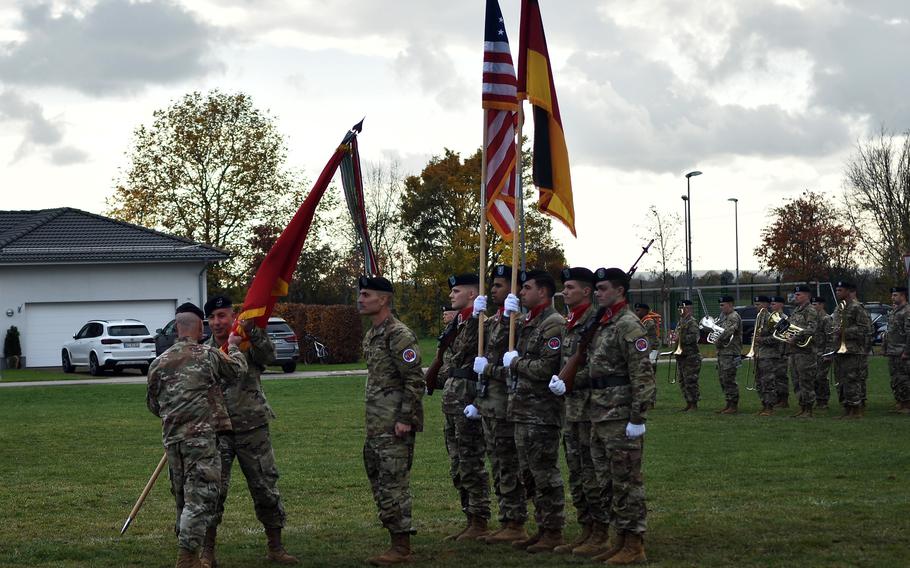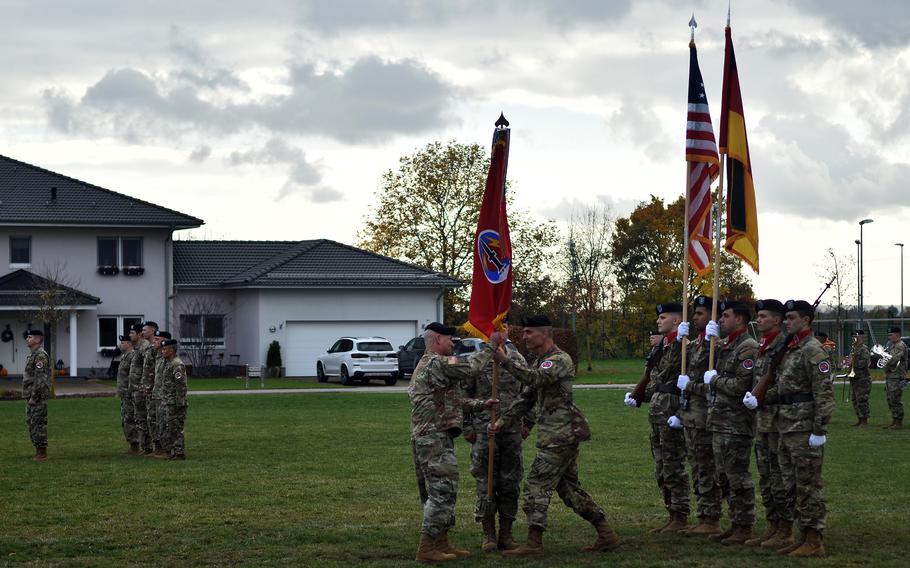 Maj. Gen. Stephen J. Maranian, who leads the 56th Artillery Command, said the job now is to build up the command so that it is "ready to win whatever fight lies ahead."
"We have a lot of work to do," he said.
The return of the 56th Artillery Command is the latest in a series of new unit formations for the Army in Europe.
In September, the 2nd Multi-domain Task Force was activated near USAREUR-AF's Wiesbaden headquarters to help it modernize Army fighting methods with a focus on intelligence, cyber and electronic warfare reconnaissance.
Together, the new commands add about 500 soldiers and 750 family members to U.S. Army Garrison Wiesbaden.
The Army also declared the recently reactivated V Corps "fully operational." It is responsible for overseeing Army missions up and down NATO's eastern flank.
The corps, which also traces its roots to World War I in Europe, was brought back to add more to the Army's command and control capabilities.