Debut of multifaceted Army unit modernizes fighting force in Europe
by
John Vandiver
Stars and Stripes
September 16, 2021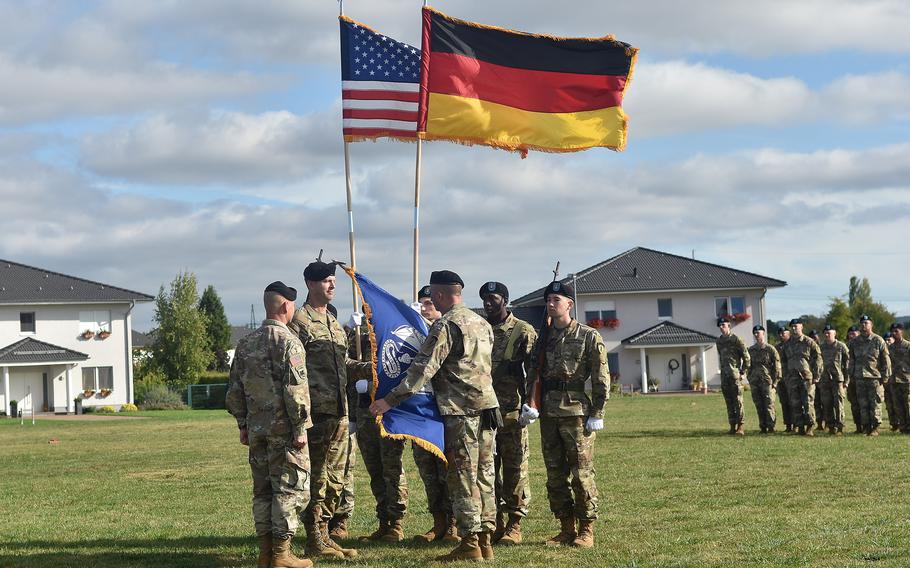 A task force that drastically expands the Army's combat capacity in Europe was activated Thursday, bringing hundreds of new soldiers to the service's mission on the Continent.
The 2nd Multi-domain Task Force at U.S. Army Europe and Africa's headquarters in Wiesbaden, Germany, lets the command move beyond conventional ground-war tactics, the Army's top general in Europe said. It is part of the service's long-running quest to modernize its fighting methods.
"It will bring significant capabilities," USAREUR-AF commander Gen. Christopher Cavoli said . "It will allow us to operate not just in the land domain. … It will allow us to operate in all domains."
The new task force will synchronize various capabilities under one unit, Cavoli added.
It is led by Col. Jonathan Byrom and includes a headquarters element along with an intelligence, cyberspace, electronic warfare and space detachment. There also is a brigade support company.
The task force will do reconnaissance across all those domains to monitor for threats and prepare a response if needed, Byrom said.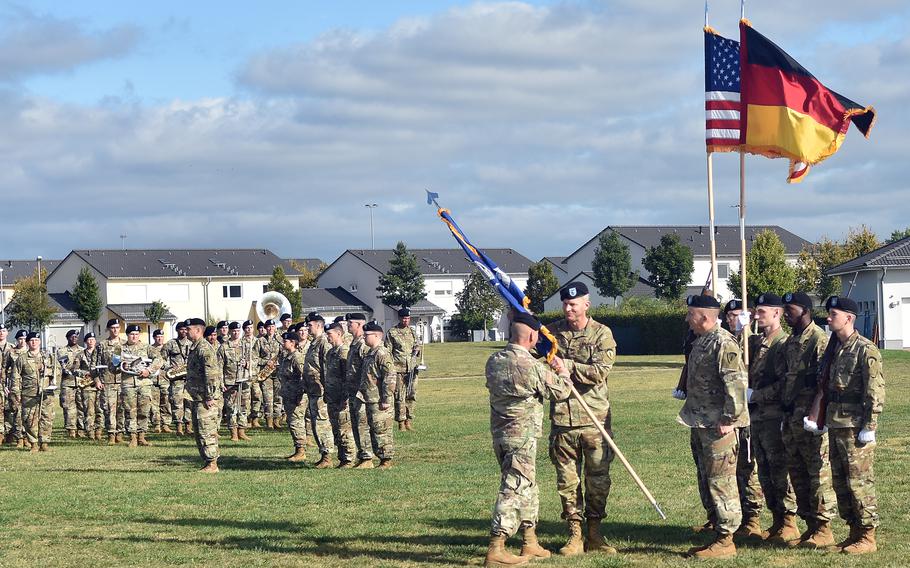 "We are giving arrows into the quiver of that combatant commander to use to achieve whatever effect that he wants," he told reporters Thursday. "And that really depends on where we are at in the combat continuum."
The multi-domain task force in Europe is the Army's second to be activated. The first was established at Joint Base Lewis-McChord in Washington state. A similar task force is expected to be set up in the Pacific next year.
In Europe, the formation of the unit means about 500 more soldiers based in Wiesbaden along with 750 family members. The Army's new 56th Artillery Command is expected to activate next month, adding to the influx.
In April, Defense Secretary Lloyd Austin announced during a visit in Berlin that the Pentagon would increase forces in Germany with the new fires command and multi-domain task force.
The decision indicated President Joe Biden's intent to shift away from former President Donald Trump's plan to move 12,000 troops out of Germany. That plan is on hold while the administration conducts a global force posture review. 
Pentagon press secretary John Kirby said Wednesday that the review is nearly finished. 
"It is very much an effort on track," Kirby said during a news conference. "They are nearing the completion of their work. And I think in relatively short order we'll be able to talk more about the global posture review."
Stars and Stripes reporter David Edge contributed to this story.