Reactivated US Army unit protecting European allies now fully functional
Stars and Stripes
November 3, 2021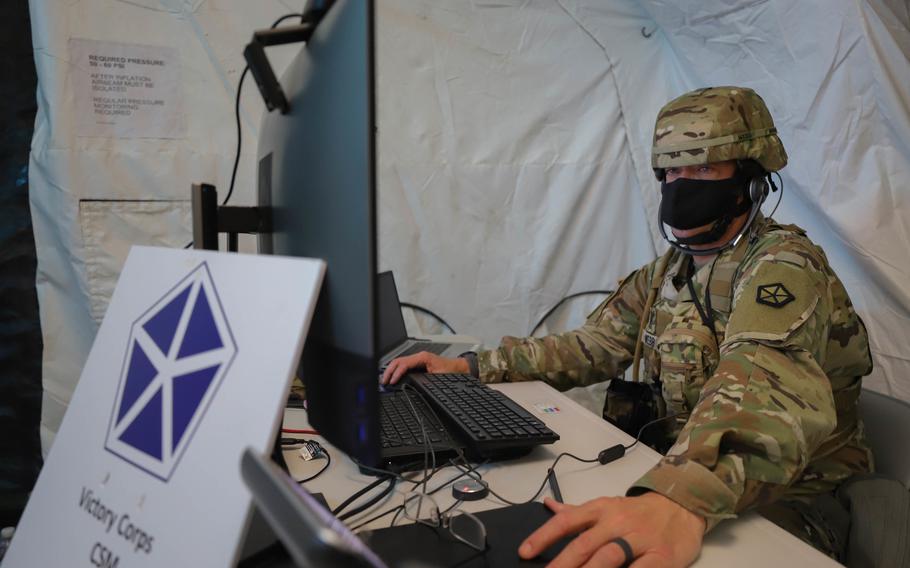 The Army's new V Corps, responsible for overseeing units operating up and down NATO's eastern flank in Europe, was declared "fully operationally capable" Wednesday during a ceremony at its main headquarters at Fort Knox, Ky.
The unit, which also has a forward-based headquarters in Poznan, Poland, was re-established last year in an effort to add more command-and-control capabilities to the Army's expanding mission in Europe.
Among the headquarters' tasks will be managing the day-to-day operations of soldiers involved in Atlantic Resolve, a mission focused on deterring potential Russian aggression in places like the Baltics and Poland.
V Corps, commanded by Lt. Gen. John Kolasheski, consists of 200 soldiers in Poland and 400 based in Kentucky.
Thursday's ceremony was officiated by U.S. Forces Command's Gen. Michael X. Garrett.
V Corps' history in Europe dates to World War I. It was a fixture in Germany throughout the Cold War but was deactivated in 2013 as part of the Army's gradual drawdown in Europe.
---
---
---