NATO plan would move forces east but wouldn't add permanent bases
By
Stars and Stripes
June 17, 2022
---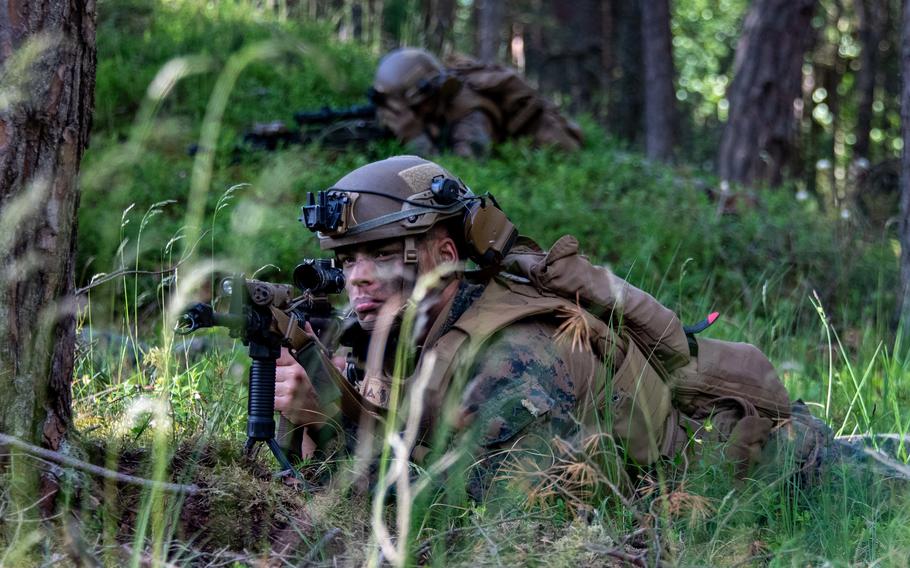 The U.S.-led NATO alliance will adopt a plan in a matter of weeks to send more weaponry and combat units to its eastern flank, but the strategy appears to fall short of fulfilling some allies' wishes for new installations filled with permanently based troops.
At the conclusion of a defense ministers meeting in Brussels on Thursday, NATO Secretary-General Jens Stoltenberg outlined some of the moves he expects to be approved when heads of state meet in Madrid later this month.
The new force model builds on the troop deployment concepts implemented in recent years to guard against Russian aggression. But it's still unclear how much of NATO's expanded mission in the east will be filled by American ground forces.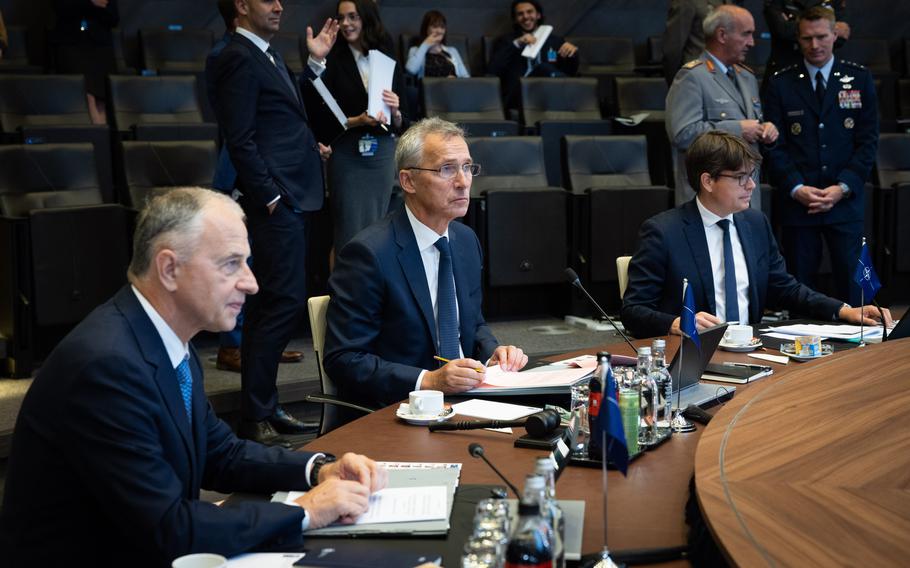 Germany and the United Kingdom, among others, have said they intend to increase deployments to the eastern reaches of NATO.
"We heard several allies indicating that they will provide new national announcements to contribute to the new force model," Stoltenberg said. "I'm certain that they will make the announcements well ahead of the NATO summit in two weeks' time."
Citing three NATO diplomats, Reuters reported Thursday that many members, including Britain and the United States, do not favor permanent new bases in the Baltics. The reason: they would cost billions of dollars and be hard to sustain.
"The new force model also consists of many different elements, but when it comes to the land component, and especially in the eastern part of the alliance, we speak about mainly three pillars," Stoltenberg said.
The first pillar is a larger forward-based presence with more combat-ready formations and command-and-control capabilities. The second is more pre-positioned equipment, such as armor and ammunition. And the third involves troops who are assigned to train in and defend specific territory, Stoltenberg said.
However, he did not mention construction of permanent bases with allied forces assigned to them. Eastern allies such as Poland and the Baltic states have made repeated calls for a more robust NATO military presence in their countries.
Even before Russia's full-fledged invasion of Ukraine in February, NATO had multinational battlegroups operating in the Baltics and Poland to shore up defenses. And in the aftermath of Russia's invasion, allies have doubled the number of battlegroups, with units now operating in eight countries.
The concept of "preassigned forces" means that units from specific allied countries will focus on specific areas. Some will be deployed forward, while others will remain in their home country "but (be) ready to move quickly if needed," Stoltenberg said.
Before the ongoing Russia-Ukraine war, there were 80,000 U.S. troops in Europe, about 65,000 of whom are permanently based on the Continent. The number of American troops in Europe now stands at just over 100,000 because of additional rotations.
Joint Chiefs Chairman Gen. Mark Milley has said he favors a rotational model going forward rather than the addition of large numbers of new, permanently based troops in Europe.
---
---
---
---