Suspect in Kusel killings shot policewoman as she lay wounded on ground, prosecutor says
By
Stars and Stripes
May 11, 2022
---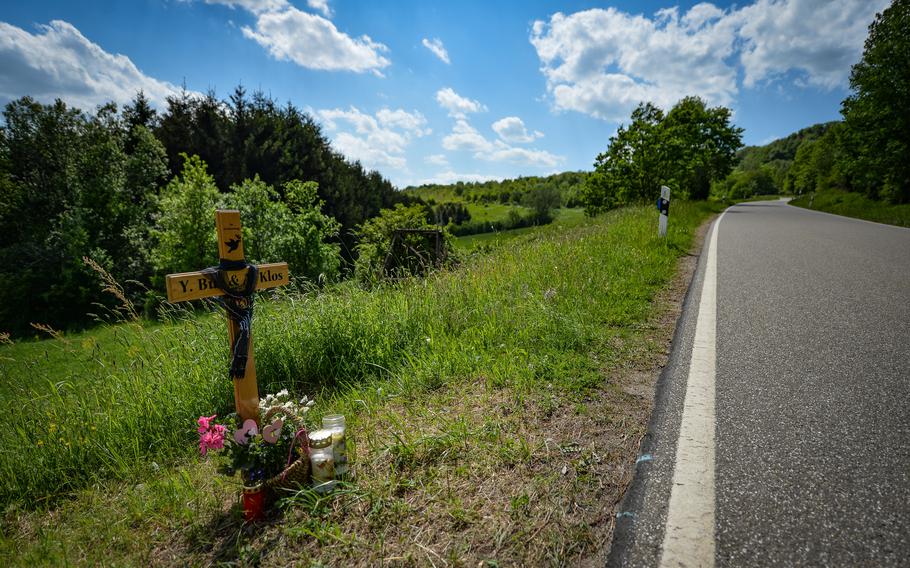 KAISERSLAUTERN, Germany — The accused gunman in January's double slaying of police officers in Kusel was officially charged with two counts of murder this week, and prosecutors described the crime as even more cold-blooded than initially thought.
They also have opened a negligent homicide investigation into the suspect's wife, who was the registered owner of both firearms prosecutors say were used in the killing.
Spiesen-Elversberg resident Andreas Johannes Schmitt, 38, is accused of singlehandedly killing the officers during a traffic stop near the U.S. Army installation in Baumholder during the early morning hours of Jan. 31 to avoid arrest on suspicion of poaching.
Initially, investigators believed that Schmitt killed a 24-year-old female police trainee with a shotgun blast from close range as she was asking him for his license and registration, Kaiserslautern chief prosecutor Udo Gehring said in a statement issued Tuesday.
However, they now say the evidence indicates that she was gravely injured by the first shot yet still alive when she fell to the ground.
Thinking she was dead, Schmitt immediately fired his shotgun at her colleague near the patrol car, hitting and injuring him, prosecutors said in the statement. The 29-year-old returned fire with his service pistol but missed.
Schmitt then switched weapons, firing three shots from his hunting rifle before finally killing the officer with a shot to the head, Gehring said. Schmitt then searched the female officer for notes or other evidence that could lead back to him, according to the prosecutor's office.
When he saw that she was still alive, he again grabbed his shotgun and fired a fatal shot to the head, Gehring said.
At the time of the shooting, Schmitt did not have any weapons registered in his name, according to the prosecutor's office.
Having lost both his hunting license and his gun permit, Schmitt sold his shotgun to a private owner, who then resold it to Schmitt's wife to skirt German limitations on firearms sales. His wife later legally purchased the hunting rifle under her own name.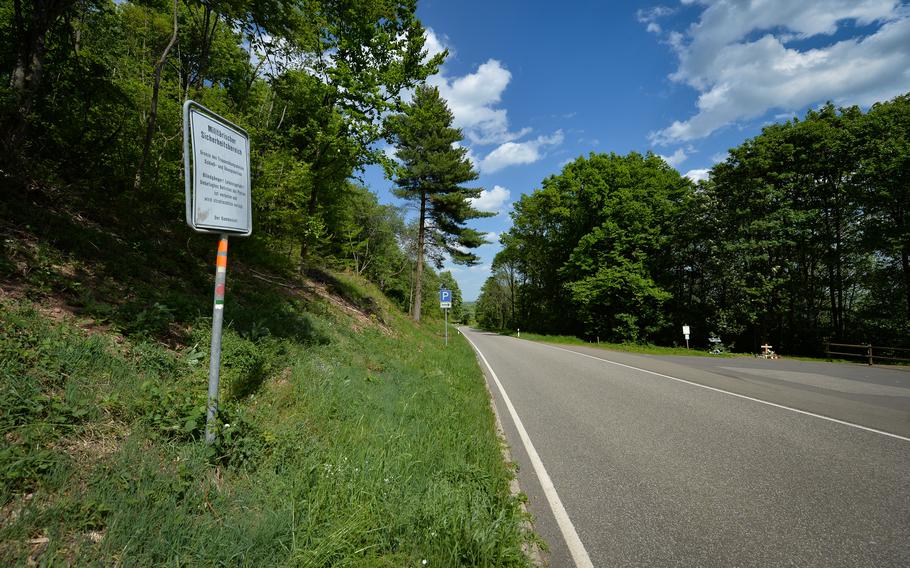 Prosecutors say it was her responsibility to prevent him from accessing and using the weapons, Gehring wrote.
Investigators think Schmitt's motive was a desire to conceal his prolific poaching, which they said likely provided the bulk of his current income.
"The public prosecutor's office accuses him of having killed the police officers out of greed in order to be able to continue this illegal occupation," Gehring wrote.
Under German law, both covering up a killing and personal greed are recognized motives for murder. If convicted, Schmitt faces a life sentence without the possibility of parole.
Prosecutors are also pressing ahead with their case against Schmitt's alleged accomplice, a 33-year-old identified only as Florian V., who was with Schmitt when their vehicle was pulled over.
While DNA evidence previously cleared Florian V. of shooting the officers, he is charged with poaching and obstruction of justice. Schmitt also faces those same charges.
"My client has been been making extensive statements and has assisted investigators during two comprehensive interrogations as well as crime scene reconstructions," Christian Kessler, lawyer for Florian V., told Stars and Stripes on Wednesday. "Based on the available information and evidence, we expect that the court will not issue a significant sentence against my client."
Florian V. was released from custody in March after prosecutors assessed him to be a low flight risk. Schmitt remains in detention and has not made public comment, nor has his lawyer.
A psychiatric exam showed that both men are capable of standing trial, Gehring said Tuesday, making an insanity plea unlikely for either defendant.
Schmitt is also awaiting trial in Saarbruecken district court on unrelated embezzlement and fraud charges involving previous business ventures.
The trial date in Kaiserslautern has not yet been announced.
---
---
---
---