One suspect in fatal shooting of German police near Baumholder released, cleared of murder charges
By
Stars and Stripes
March 9, 2022
---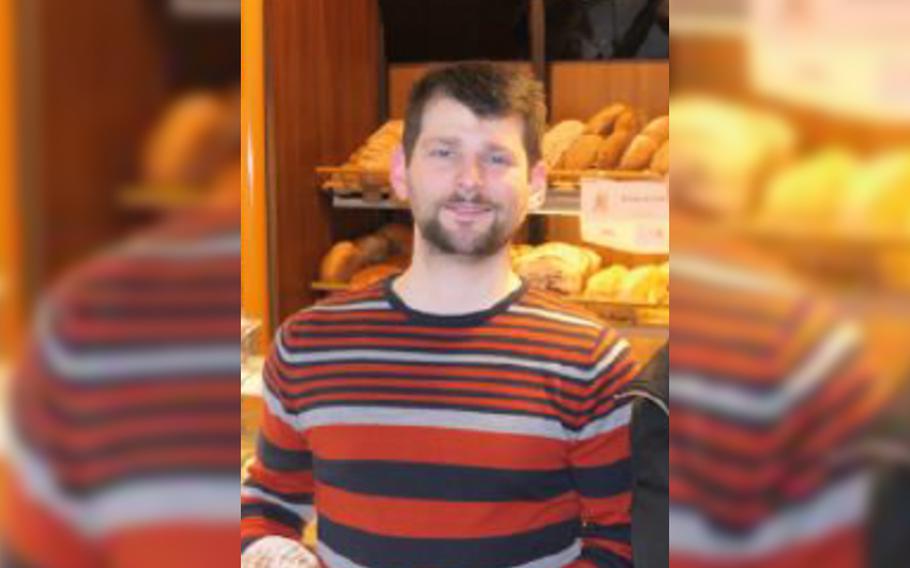 KAISERSLAUTERN, Germany — One of a pair of suspects in the fatal shooting of two German police officers near the U.S. Army installation at Baumholder in January was released from jail this week and is no longer accused of pulling the trigger.
The district court of Kaiserslautern rescinded the arrest warrant against a 32-year-old identified only as Florian V., lead prosecutor Udo Gherig announced Wednesday.
Investigators concluded that Florian V.'s suspected accomplice, 38-year-old Andreas Johannes Schmitt, was the lone gunman, Gherig wrote in a March 1 statement. Schmitt is charged with murder and commercial poaching.
Two officers, a 29-year-old man and a 24-year-old woman, were shot dead on the morning of Jan. 31 during a traffic stop near Kusel, a town in the state of Rheinland-Pfalz. The shooting triggered a major manhunt, and police special forces arrested both men the same evening.
Florian V. remains accused of commercial hunting, poaching and attempted evasion of criminal prosecution. His lawyers had appealed his ongoing detention and prosecutors no longer deem him a flight risk.
Prosecutors said testimony Florian V. gave cleared him of murder charges. He reportedly told investigators that during the shooting, he sought cover in a roadside ditch. Schmitt continues to exercise his right to remain silent, prosecutors said.
Police initially believed that a single shooter could not have used two weapons to fire five shots, including three from a shotgun that had to be unfolded and reloaded after each shot.
The female officer was killed by a round from the shotgun. Her colleague fired at least 14 shots in self-defense after being hit by a shotgun round but was killed by bullets subsequently fired from a hunting rifle, according to the Kaiserslautern prosecutor's office.
Rheinland-Pfalz police investigations into the shooting included autopsies of the slain officers as well as forensic investigations of the weapons and bullet impact sites. Only Schmitt's DNA was found on the weapons used at the crime scene, according to Gherig.
Schmitt alone had the shooting experience needed to supply so much rapid firepower, Gherig wrote in the statement.
When Schmitt and Florian V. were arrested, police found two long guns, including a double-barreled shotgun and a Winchester Bergara .308-caliber hunting rifle in their possession.
On Schmitt's property in Spiesen-Elversberg, police seized five handguns, 10 long guns, a crossbow and one repeating rifle. Schmitt does not have a valid license for those weapons, according to authorities.
An unidentified third person who is the legal owner of the weapons found on Schmitt's property remains a subject of the investigation, according to a statement by the Kaiserslautern public prosecutor's office.
Schmitt remains in jail pending the conclusion of investigations.  He is slated to stand trial first in Saarbruecken on April 25 on fraud and other finance-related charges, which are unrelated to the killing of the police officers.
The trial date may change, pending the investigation into the shooting death of the two police officers.
Schmitt is also accused of commercial poaching operations. Florian V. admitted he was helping with the hunt on the night of the crime, prosecutors said.
Police found 22 illegally killed animals in Schmitt's transport truck and more in a storage facility owned by Schmitt, according to prosecutors.
---
---
---
---