Suspects arrested in shooting deaths of 2 German police officers near US base at Baumholder
Stars and Stripes
January 31, 2022
---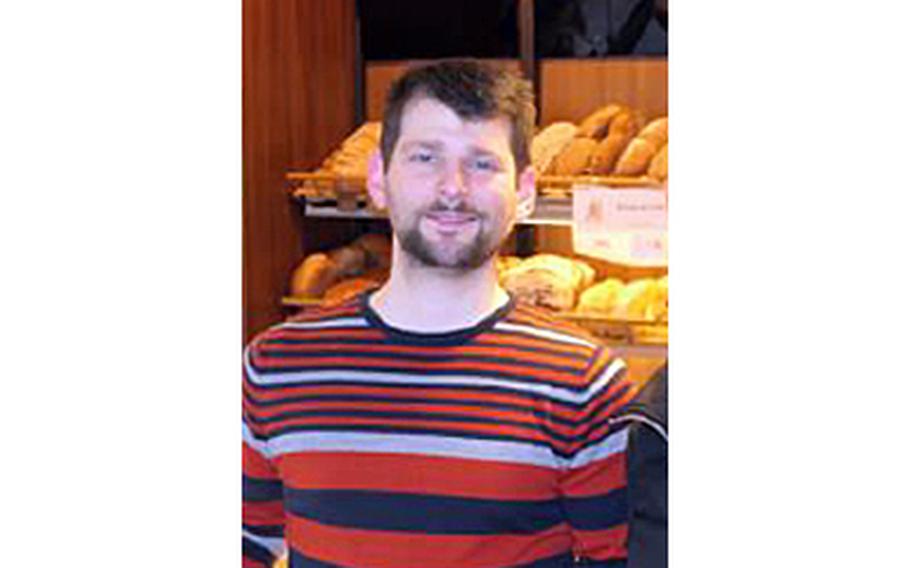 This story was updated at 6:17 p.m. Central European Time.
KAISERSLAUTERN, Germany — Two men suspected in the shooting and killing of two police officers Monday during a routine patrol about 12 miles from the U.S. Army base in Baumholder have been arrested, according to police.
The shooting happened during a traffic check on the K22 between Ulmet and Mayweilerhof, near Kusel, at about 4:20 a.m., police from West Palatinate headquarters in Kaiserslautern said.
The officers who died were a 24-year-old woman who was still completing her academy training, and a 29-year-old colleague, police said Monday.
At 5 p.m., police arrested Andreas Johannes Schmitt, 38, of Spiesen-Elversberg, in Sulzbach, about 40 miles from the scene of the shootings in southwestern Germany. A photo released by police showed Schmitt with brown hair and a beard.
Schmitt has a gun license and was previously suspected of leaving the scene of an accident, German news agency DPA reported.
He will appear before a district court judge in Kaiserslautern, a West Palatinate police statement said.
Police also arrested an unidentified 32-year-old man as a suspect, said Andreas Styner, a police spokesman in Mainz. An investigation into whether more people were connected to the shooting is ongoing, Styner told Stars and Stripes.
Helicopters, tracking dogs and special police forces were part of a search Monday that spanned from Rheinland-Pfalz to the state of Saarland.
The two officers reported over police radio that shots were being fired, police spokesman Bernhard Christian Erfort told n-tv television. Police responding to the scene were unable to help the fallen officers, Erfort said.
Erfort said he didn't know whether the officers had seen something particular that led them to check the assailants' vehicle.
Earlier Monday, police called on drivers in the Kusel area not to pick up hitchhikers.
Kusel is a town of about 5,500 people 25 miles northwest of Kaiserslautern. The larger Kusel district is also home to Americans who work at U.S. military bases in the area, which include several Army installations and Ramstein Air Base.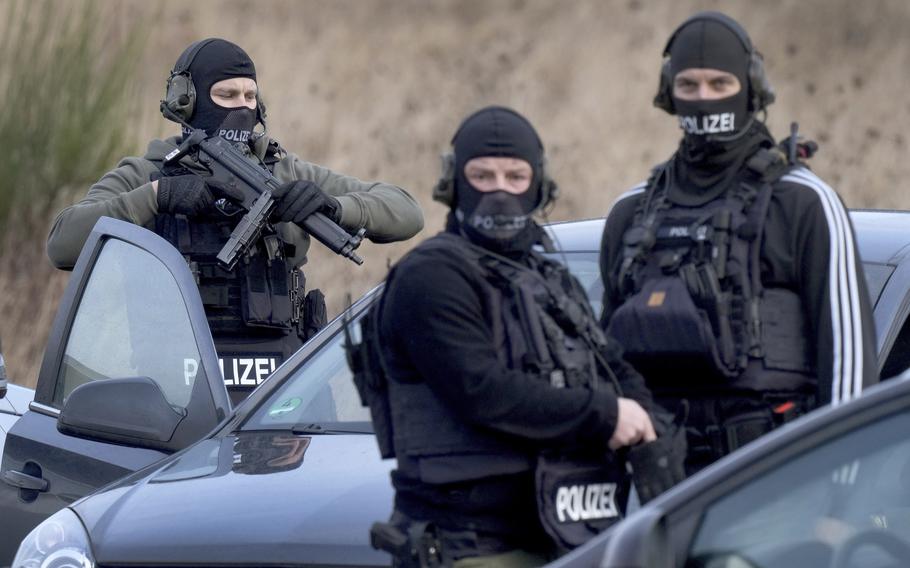 It's unclear how many shots were fired, and residents gave mixed accounts of what they heard, police said. Gunfire is relatively common because of the nearby military training area, Kusel district hunting manager Bernd Klinck said, as quoted by the Rheinpfalz.
West Palatinate police are asking anyone with information to call 0631-369-2528.
---
---
---
---