Defense spending continues yearslong climb among NATO members
By
Stars and Stripes
March 31, 2022
---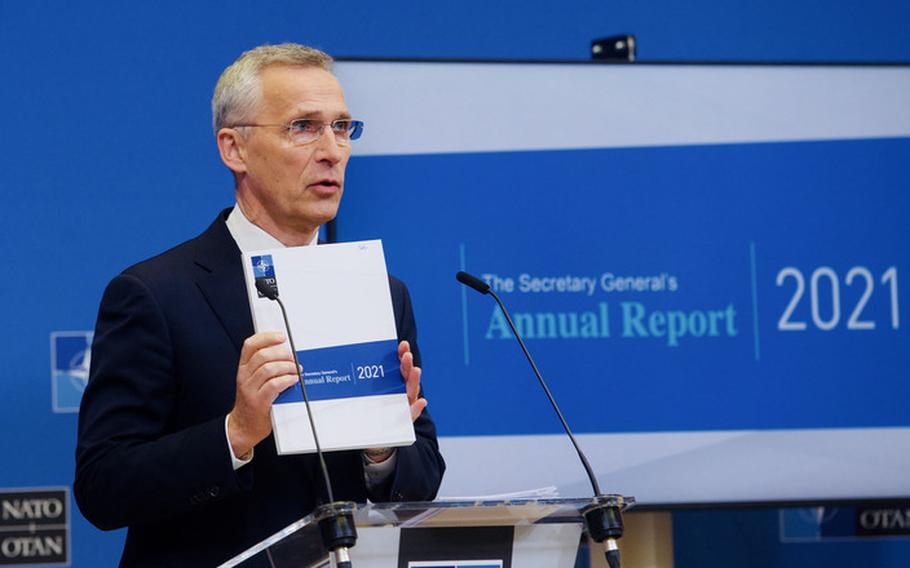 STUTTGART, Germany — Defense spending increased for the seventh consecutive year within the NATO alliance, with the United States picking up much of the tab, according to figures in NATO's annual report released Thursday.
In 2021, the U.S. accounted for 69% of defense expenditures within the NATO alliance while only accounting for 51% of allied gross domestic product. By contrast, Germany — the second largest economy within NATO — represented 5% of allied defense spending while accounting for 10% of NATO GDP.
Still, defense spending has risen across the alliance and larger increases are anticipated in the year ahead as European countries react to Russia's war on Ukraine, NATO Secretary-General Jens Stoltenberg said.
"Allies agreed that we must redouble our efforts to invest more, and more quickly, in our defense," Stoltenberg told reporters following the release of the NATO report. "We face a new security reality and there is a new sense of urgency."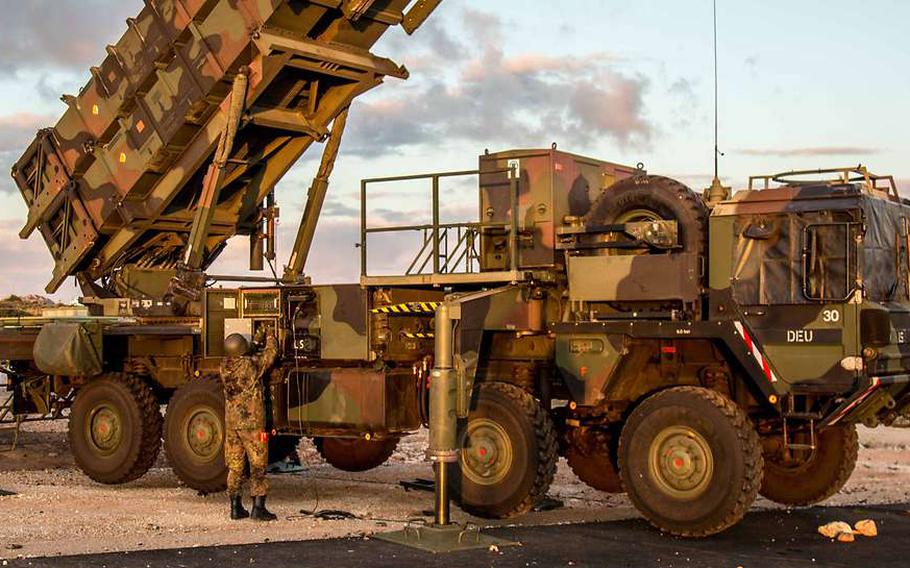 After Russia's full-fledged invasion of Ukraine in late February, German Chancellor Olaf Scholz announced that his country would move quickly to hit a NATO defense spending benchmark that calls for 2% of GDP to be dedicated to military matters. Germany's failure to invest more on defense has long been a point of tension between Washington and Berlin and was a focal point for criticism during the Trump administration.
In 2021, German spending stood at 1.49% of GDP, up from about 1.2% in 2014 when allies made a pledge to hit the 2% target by 2024, according to NATO figures.
Eight allies — the U.S., the United Kingdom, Greece, Poland, Croatia, Latvia, Lithuania and Estonia — met the 2% mark in 2021, up from just three in 2014.
NATO's annual report also indicated that public support among member states for the alliance held steady in 2021, with 62% of allied citizens polled across 30 countries saying they would vote to remain in the pact, while 11% said they would leave.
Support for NATO was strongest among eastern flank states, such as Poland, the Baltic countries and Romania, where concerns about Russian aggression have traditionally been stronger. Support was strongest in Poland, with 84 % saying they would vote to remain in NATO.
Slovakia had the least support, with 46% voting to stay, 28% to go and 26% unsure. In the U.S., 55% would vote to stay, 11% to leave and 34% weren't sure.
The NATO polling, which carried a margin of error of 3%, was conducted before Russia's invasion of Ukraine.
---
---
---
---