Military trainers, missiles and over 200,000 lbs of lethal aid: What NATO members have sent Ukraine so far
By
The Washington Post 
January 22, 2022
---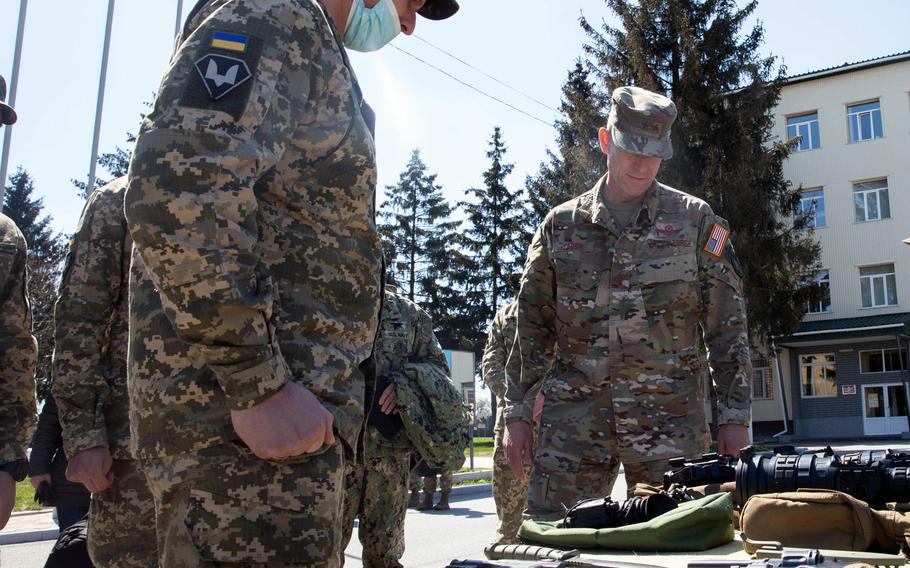 Ukraine is counting on the support of the United States and other Western nations to ward off a potential renewed invasion by Russia, which has massed some 100,000 troops near the former Soviet republic's borders. Moscow also recently moved forces into Belarus, Ukraine's Kremlin-aligned neighbor, in what it is portraying — to widespread Western skepticism — as a regular exercise.
Kyiv is not a NATO member and does not benefit from the organization's mutual defense pact, but it has received significant assistance in bolstering its defensive capabilities since Russia annexed its Crimea region in 2014.
U.S. and European officials have also been engaged in diplomatic efforts to diffuse tensions with Moscow, though there is impasse over Russia's demand that Ukraine and other former Soviet states be barred from joining the Western military alliance.
As the troop buildup continues, here's what President Joe Biden and other Western leaders have placed on the line.
U.K. personnel
British Defense Secretary Ben Wallace told Parliament Monday that a "small number" of U.K. personnel would join an existing British operation to build up Ukrainian military capacity. "Light, anti-armor, defensive weapon systems" will also be supplied, he said, adding that they were no threat to Russia.
Canada military training
Canada also has a military training program with Ukraine, and Ottawa recently sent a small contingent of special forces to assist Kyiv, according to Canadian media. The Department of National Defence declined to comment on potential troop deployments, citing operational sensitivity.
Baltic countries weapons
The Baltic countries of Lithuania, Latvia and Estonia have also gotten the green light from the Biden administration to send U.S.-made weapons, such as Stinger air defense systems and Javelins, to Ukraine, the countries's defense ministers said Friday.
Turkey TB2 drone
Turkey, which has a sizable defense manufacturing industry, has previously sold Bayraktar TB2 drones to Ukraine. The weapon has been used to strike Russian-backed separatists in eastern Ukraine.
More warplanes and warships
The Netherlands and Spain have also respectively deployed warplanes and warships to the region to support NATO.
---
---
---
---