European effort to facilitate troop passage welcomes US, Canada, Norway
by
John Vandiver
Stars and Stripes
December 14, 2021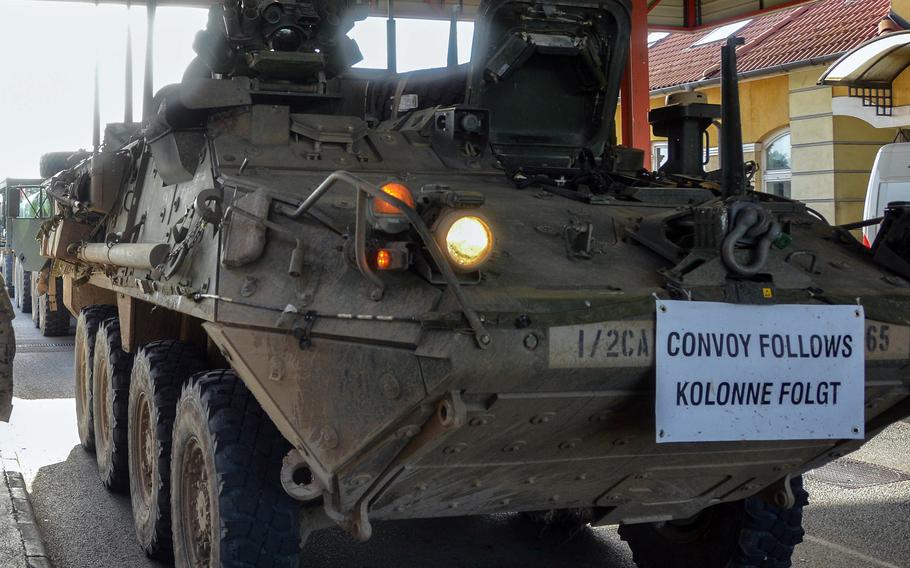 The United States is now officially part of a European project that aims to speed up the movement of military forces across the Continent.
Formal announcement of the move on Tuesday came at a time of Western angst over a large-scale buildup of Russian forces in Eastern Europe.
Canada and Norway also joined the European Union initiative, marking "an important milestone," Dutch Defense Minister Henk Kamp said Tuesday.
Problems with moving large convoys across borders emerged in the aftermath of Russia's 2014 invasion of Ukraine, which sparked a resurgence in NATO military activity in Europe, especially on the alliance's eastern flank.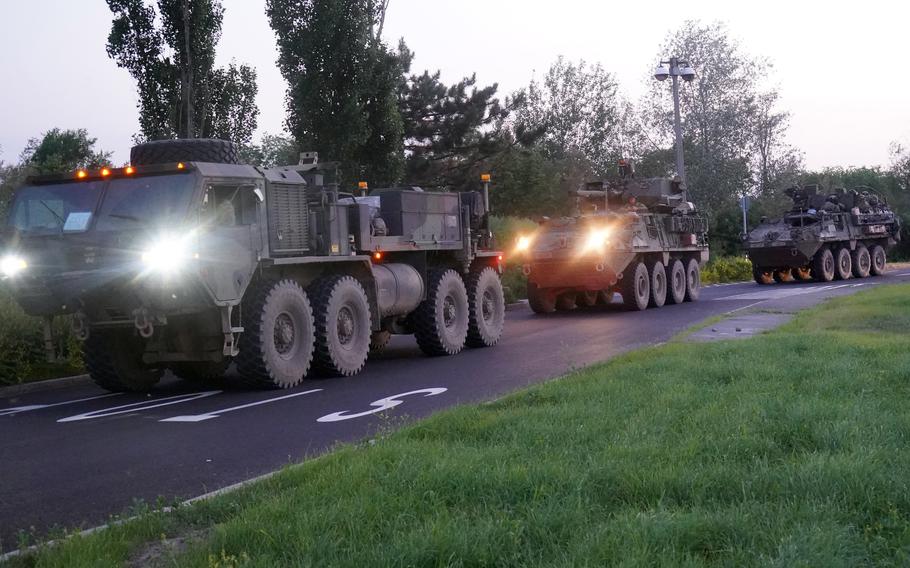 Retired Lt. Gen. Ben Hodges, who led the U.S. Army in Europe from 2014-17, said U.S. involvement in the initiative is a step forward.
"Being able to move as fast (as) or faster than Russian Federation forces is essential to effective, successful deterrence ... and it gives our political leaders options other than a liberation campaign into the Baltics or Romania," Hodges tweeted Tuesday.
As operations beefed up in countries such as Poland, Lithuania, Latvia and Estonia, U.S. soldiers often found themselves stuck at border crossings because of bureaucratic logjams. U.S. military leaders have emphasized the need to ease customs regulations and bolster infrastructure along NATO's eastern flank to ensure that armored units and military hardware can maneuver with speed in a crisis.
"Military mobility is about making it faster and easier to travel, especially across national borders," a Dutch defense ministry statement said. "In the event of rising tensions on Europe's borders, Dutch and other troops must be able to react quickly. This contributes to a credible deterrent."
The U.S. was invited to join the EU project in May, and Dutch defense officials on Tuesday emphasized the importance of the U.S. role in it, given the large numbers of American forces that are regularly sent to and from the Continent.
For example, the Netherlands was recently one of the main transit points for an Army aviation unit that arrived in Europe for a mission along NATO's eastern flank.
---
---
---
---