Ukraine asks NATO to help counter Russian destabilization efforts
by
John Vandiver
Stars and Stripes
November 15, 2021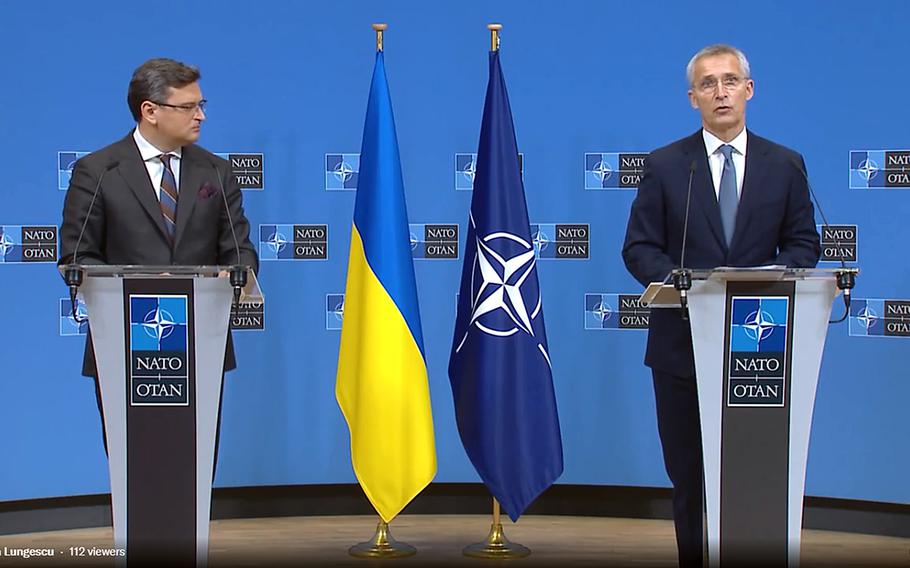 Ukraine's top diplomat urged NATO on Monday to deliver more support to his country as it grapples with a Russian military buildup near its eastern border and a migrant crisis on its northern frontier with Belarus.
"I wish we could consider our northern flank a safe place, but this is not the case," Ukrainian Foreign Minister Dmytro Kuleba said following a meeting at NATO headquarters in Brussels.
Kuleba said his country is reinforcing its border with Belarus amid an escalating migrant crisis that allies say is being "weaponized" by Belarusian President Alexander Lukashenko as retribution for Western sanctions.
Kuleba said the migrant crisis and the Russian troop buildup are part of an overarching effort by Moscow to destabilize the region.
Russia has become the Lukashenko regime's staunch ally as the Belarusian dictator turned to Putin for support following mass uprisings against his rule.
The Kremlin has denied that it is involved with the migrant crisis, which has prompted Poland to move thousands of troops to its border to block people from pushing into the country.
On Sunday, Russian President Vladimir Putin blamed Western countries for the crisis.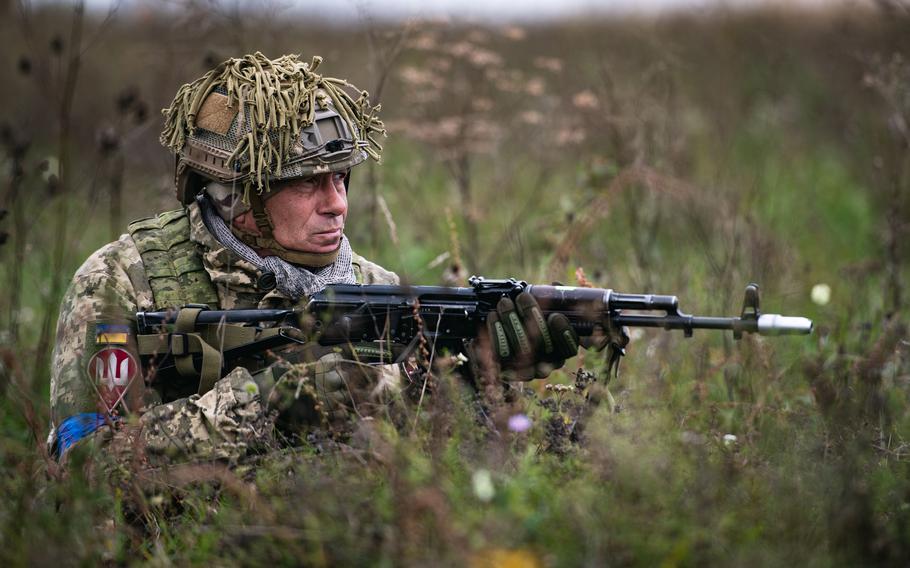 "They were the ones who created conditions where ... hundreds of thousands of people left their homes," Putin said on the state-owned television channel Rossiya-1. "And now they are looking for someone to blame in order to avoid responsibility for what is happening."
Poland, Lithuania and Latvia are reviewing whether to call for an emergency NATO meeting on the matter, citing the alliance's Article 4 provision for crisis talks when a member considers its territory under threat.
Meanwhile, Ukraine, which is not a NATO member, says it is hoping for closer coordination with the alliance over concerns that the Russian troop buildup near its eastern border may be a prelude to a new Kremlin offensive.
Russia forcibly annexed the Crimean Peninsula in 2014 and backs separatists waging war in Ukraine's east.
NATO Secretary-General Jens Stoltenberg on Monday condemned Russia's buildup, saying allies have witnessed "large and unusual concentrations of Russian forces."
"Any further provocation or aggressive actions by Russia would be of serious concern," Stoltenberg said. "We call on Russia to be transparent about its military activities."
Russia's buildup comes after a similar escalation in April, when Moscow also deployed thousands of troops to Ukraine's eastern border. Many of them never left the area.
Kuleba said he delivered a 10-point proposal in April on ways NATO could boost support to Ukraine.
"Progress has been made" on that, Kuleba said, adding that he seeks to have his plan fast-tracked in light of current security conditions.
While he didn't elaborate on what the plans called for, Kuleba said he would like to see more cooperation with NATO allies in the Black Sea region.
"This is something that would be extremely timely and helpful," he said.
The U.S. Army maintains troops in western Ukraine who are focused on training, while the U.S. Navy and Air Force carry out routine patrols in the Black Sea region.