First Afghanistan evacuees arrive at Ramstein Air Base
by
Jennifer H. Svan and Karin Zeitvogel
Stars and Stripes
August 21, 2021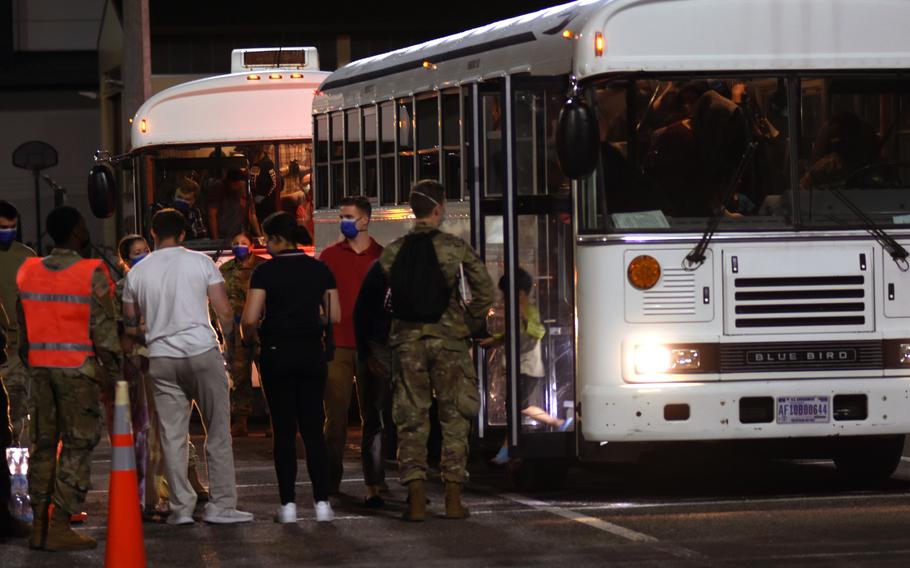 RAMSTEIN AIR BASE, Germany — Hundreds of evacuees from Afghanistan, including many families with children, arrived at Ramstein Air Base from Qatar on Friday after a harrowing journey fleeing the Taliban's takeover.
The first of three aircraft carrying the evacuees — two U.S. Air Force C-17s and a British commercial jet — flew over Kaiserslautern at around 7 p.m. on the approach to Ramstein's airfield.
Ramstein has the capacity to support up to 5,000 evacuees, and more are expected in the coming days, base officials said. The State Department will determine where the evacuees will go next, but most are expected to travel to the United States in the next few days once they are vetted and medically cleared, officials said.
Evacuees seem to be in "good condition," said Brig. Gen. Josh Olson, the 86th Airlift Wing commander. "They look exhausted. They look very tired" and are traveling with "very little," he said. "But seeing the children and the families coming off with huge smiles, it warms your heart."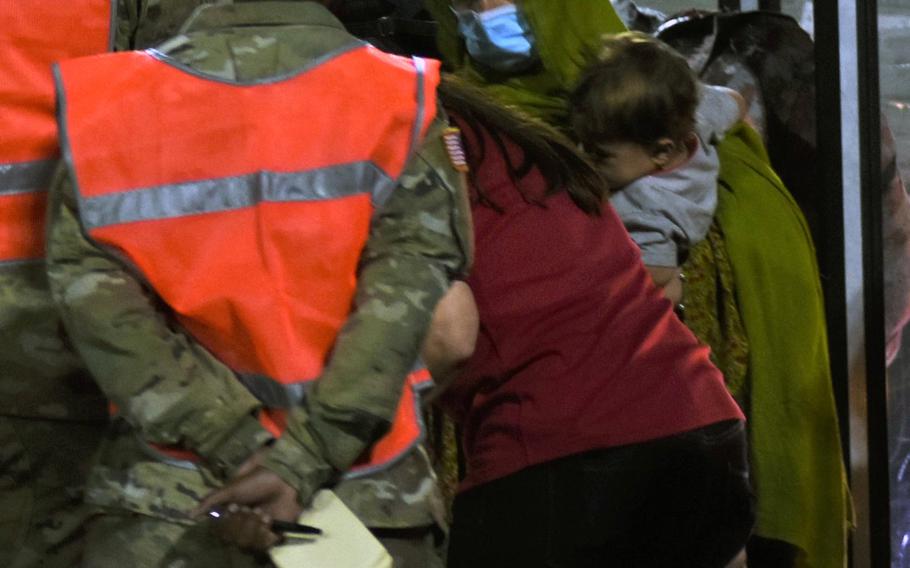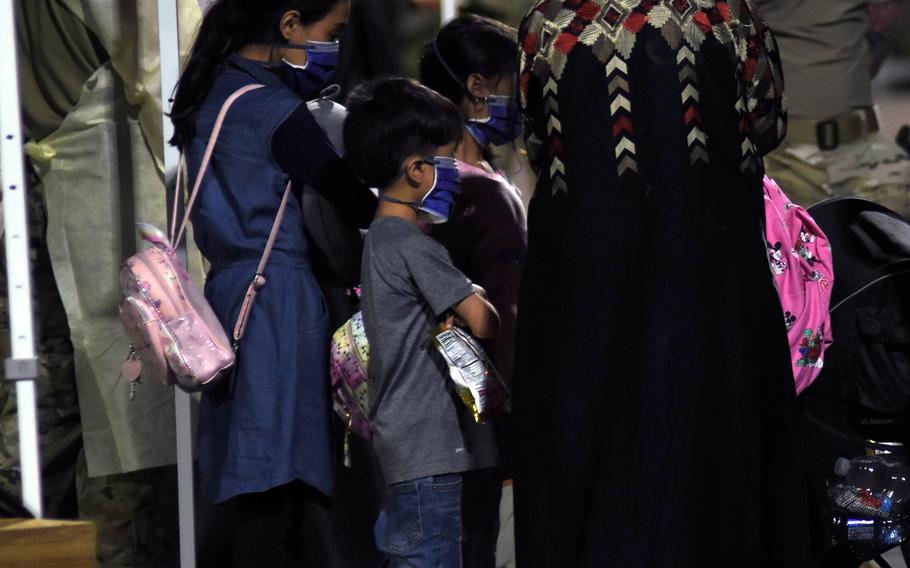 An Air Force imam, a Muslim chaplain assigned to Ramstein, was one of the first to greet evacuees, officials said.
He tells them "they are on an Air Force base in Germany" and that "we're going to take care of you, this is a safe place," said Lt. Col. Will Powell, an 86th Airlift Wing spokesman.
Airmen and volunteers from the Red Cross and the USO were on hand to deliver bottles of water to the evacuees as they stepped from a bus that picked them up on the flight line. Evacuees, most of whom were wearing face masks, received a medical screening due to coronavirus concerns, officials said.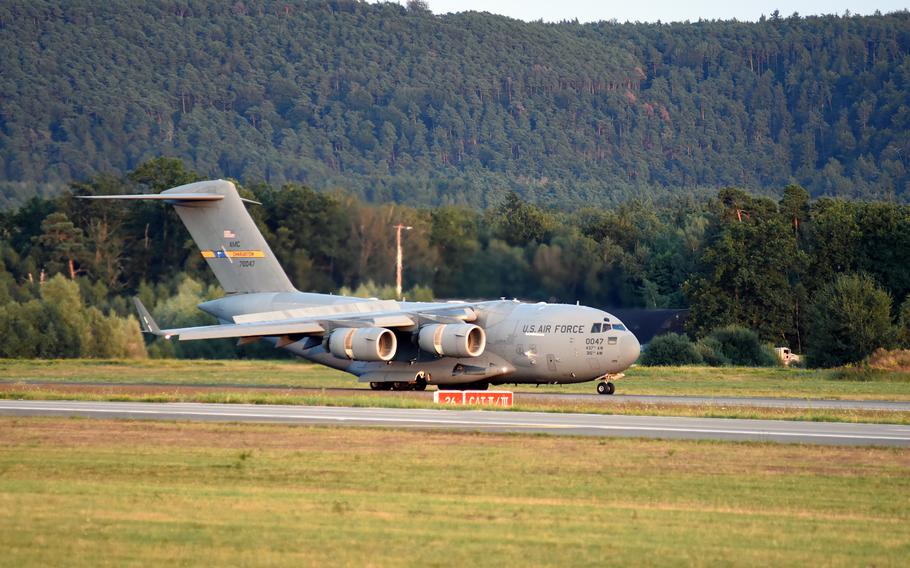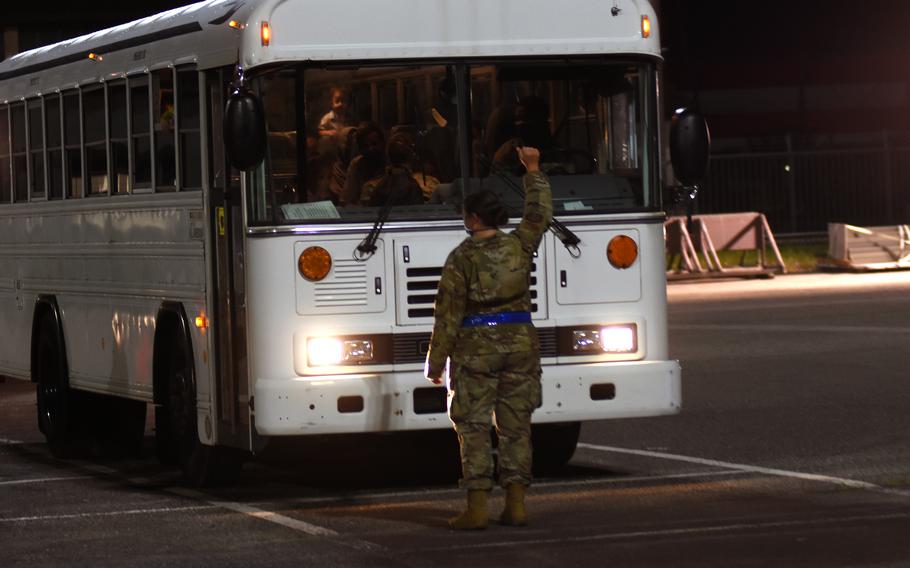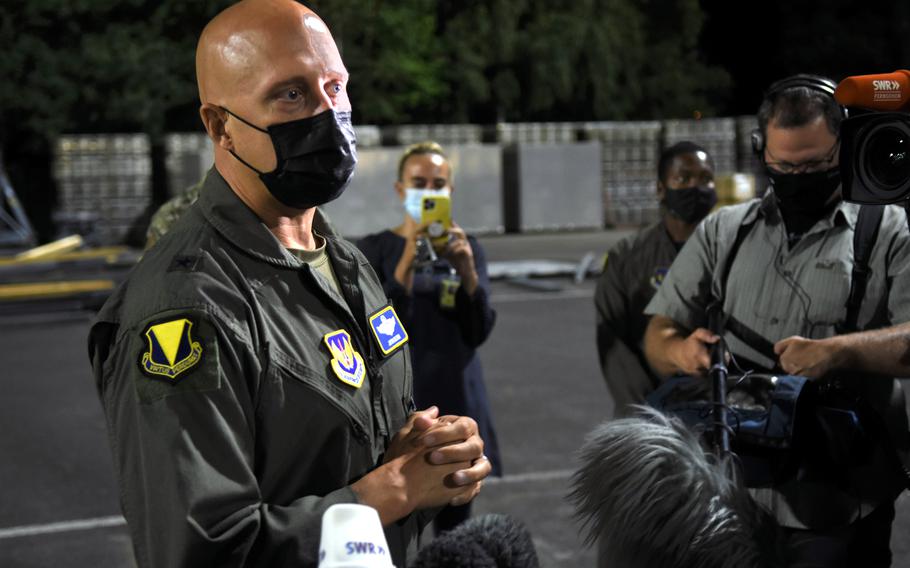 The vetting process includes scanning their information against several databases to determine whether they're "friend or foe," Olson said. Keeping the base community secure as well as the evacuees safe is a top priority, he said.
Evacuees were to sleep on military cots set up in hangars and large tents erected on the flight line. Portable toilets and showers were also brought in.
More flights bringing evacuees were expected throughout the night and in the coming days, Olson said.
So far, most of the evacuees are Afghans, Olson said. The first flights to arrive Friday departed from Qatar but evacuees will be arriving from "a myriad of places," Olson said.
The base also expects to receive American and German citizens who have evacuated Afghanistan, Olson said.
"Right now we're expecting about 5,000 but we will surge according to the needs (so) that we can help and support as many people as we can," he said.