Delta variant surge leads Germany to reimpose restrictions on travelers from US
by
Karin Zeitvogel
Stars and Stripes
August 16, 2021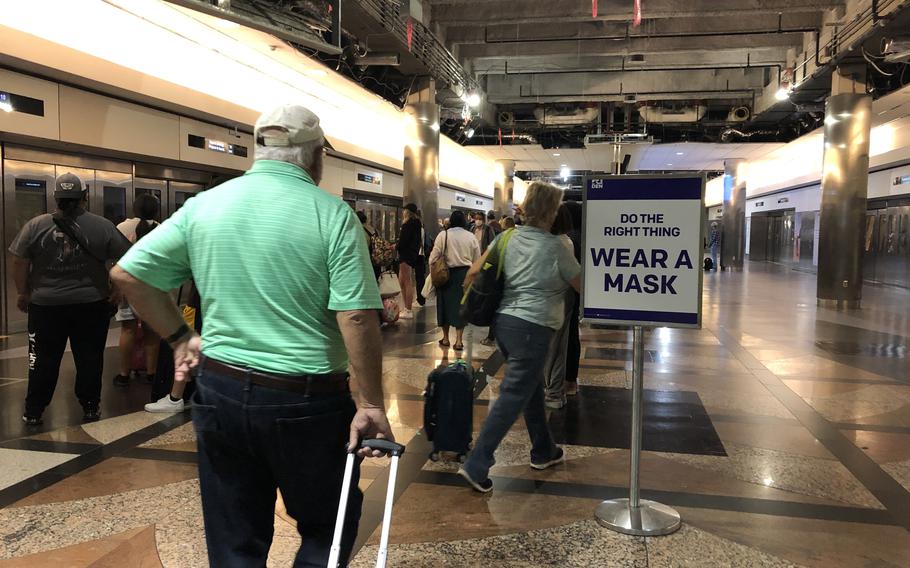 Germany has tightened coronavirus restrictions on travelers from the United States, where the delta variant has fueled a spike in new infections. 
But fully vaccinated travelers will feel little impact from the new rules introduced over the weekend.
People 12 or older who were in the U.S. in the 10 days prior to entering Germany must show proof that they are fully vaccinated or have recovered from COVID-19, or present a negative PCR or antigen test, the German health and interior ministries said on their websites.
PCR tests must have been done no more than 72 hours before entry to Germany, and antigen tests no more than 48 hours, the new rules say.
A requirement for passengers to self-isolate for 10 days on arrival in Germany was reimposed as the U.S. was moved back onto the list of high-risk countries for the virus. But quarantine is waived entirely for travelers who are fully vaccinated or can prove that they have recovered from COVID-19, according to the rules.
Quarantine is lifted after the fifth day for those who provide a negative test result. It automatically ends on day five for children under 6, for whom vaccines have not yet been authorized.
Travelers to Germany from the U.S. also must fill in a free digital entry form, which is available at www.einreiseanmeldung.de. Only the form on that website will be accepted by the German authorities, the health and interior ministries said.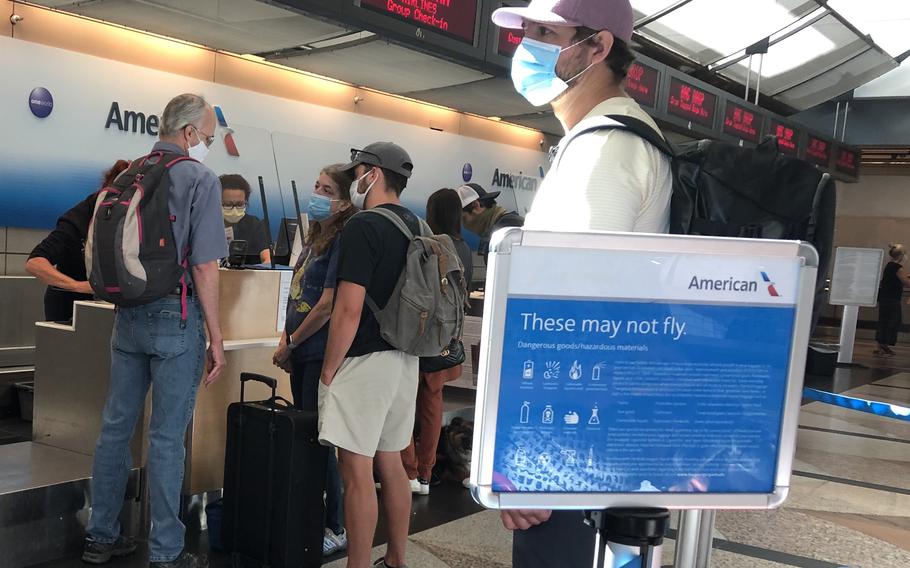 The digital entry form and required documents will be checked before departure and on arrival in Germany.
The tougher travel restrictions were announced as the number of new cases in the U.S. reached about 129,000 a day on Saturday, according to the Our World in Data website, which is run by the University of Oxford and the Global Change Data Lab, a U.K.-based nonprofit.
That is more than half the peak of 250,000 daily new infections registered in January.
Dr. Francis Collins, the director of the U.S. National Institutes of Health, said Sunday on Fox News that the number of new daily cases in the U.S. could exceed 200,000 in the coming weeks.
"Here we are with the delta variant, which is so contagious, and this heartbreaking situation where 90 million people (in the U.S.) are still unvaccinated, who are sitting ducks for this virus, and that's the mess we're in," he said.
Just over half of eligible Americans are fully vaccinated, according to Our World in Data.