Some coronavirus restrictions reimposed in Kaiserslautern, home to US troops, as infections climb
by
Marcus Kloeckner and Karin Zeitvogel
Stars and Stripes
July 26, 2021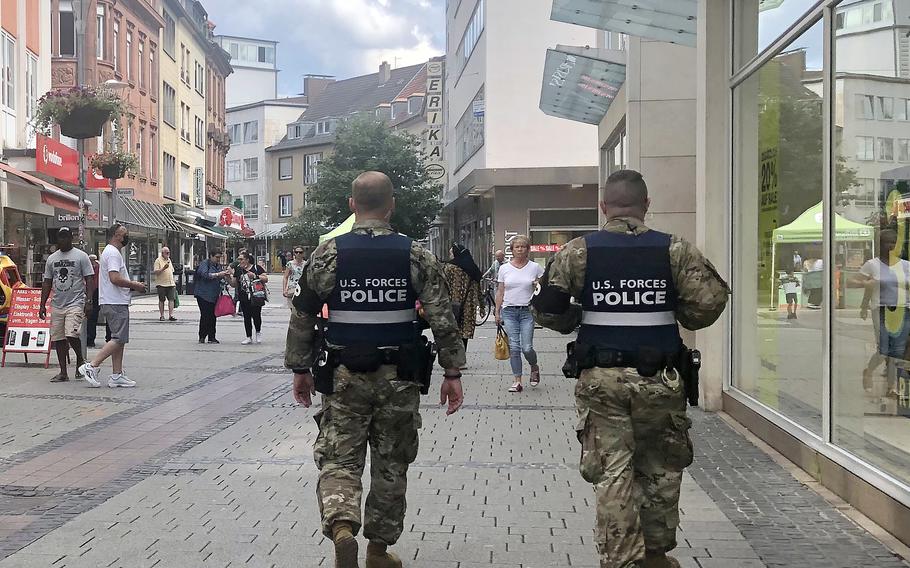 KAISERSLAUTERN, Germany — German officials this week reimposed some coronavirus restrictions in Kaiserslautern as new infections rose in the area that's home to the largest U.S. military community in Europe.
The number of people allowed at indoor and outdoor events in Kaiserslautern was limited to 350 and 500, respectively, and face masks once again have to be worn in class by most students in German schools.
That rule will affect few students, as most are on summer vacation. Special needs children are exempted from the mask requirement.
The return of the restrictions was announced as the seven-day infection rate in Kaiserslautern hit 50 new cases per 100,000 residents, giving the city the fourth-highest incidence in all of Germany, according to data posted Monday on the website of the country's disease prevention agency, the Robert Koch Institute.
That was slightly down from the previous week but marked several days in a row that infections were at or above 50 new cases per 100,000 residents, the level set by the German federal government last year as the threshold at which measures need to be toughened to stem the spread of the potentially deadly virus.
New infections exceeded that key level only in the city of Kaiserslautern, not the surrounding district, and the sizable community of Americans living in the area was not included in the tally, Kaiserslautern district councillor Ralf Lessmeister said in a Facebook post.
Tens of thousands of U.S. service members, Defense Department personnel and their families live in the Kaiserslautern area, where Ramstein Air Base and U.S. Army Garrison Rheinland-Pfalz are located.
Counting them lowered the city's infection rate to just under 47 new cases per 100,000 residents, Lessmeister said.
New infections in the Kaiserslautern district were running at around 20 per 100,000, well below the government threshold.
Infections in the military community were rising at around the same rate as in the local population, U.S. military officials said.
"The change in new positive cases among Americans is in line with similar numbers seen across Europe as many people return from vacations, leave and other outings," Army Brig. Gen. Mark Thompson, commander of Regional Health Command Europe, said in a statement.
Coronavirus numbers on Ramstein Air Base have also risen at a pace "similar to increased case numbers in the community," officials there said in a statement.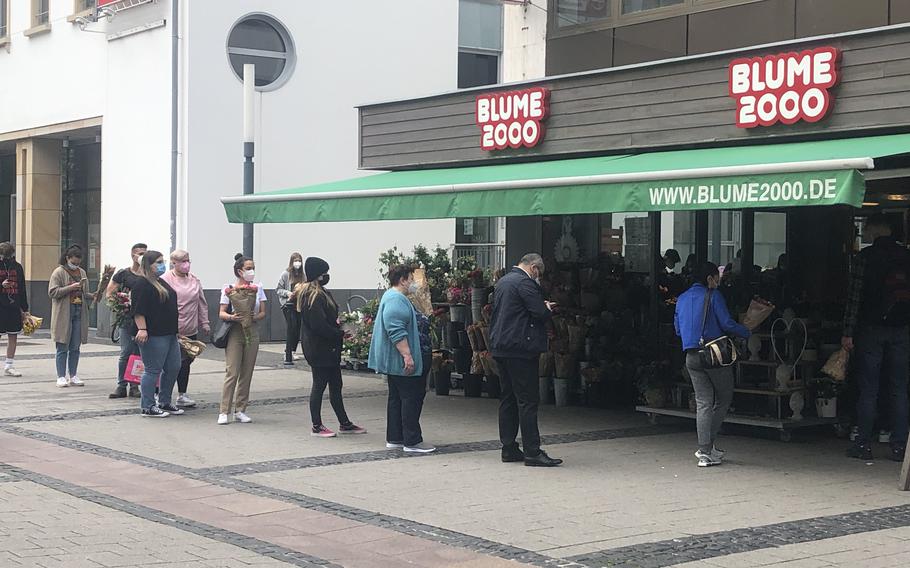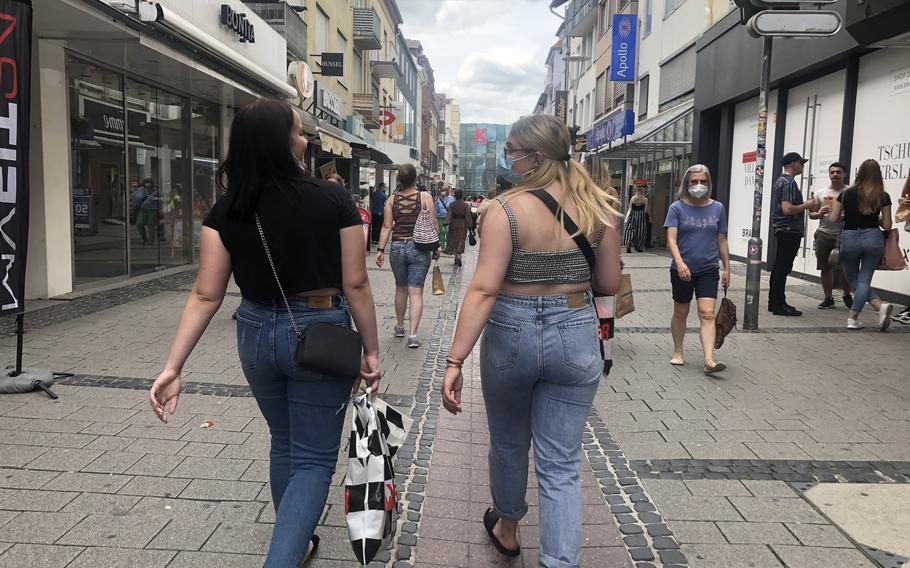 Army health personnel have administered more than 135,000 doses of U.S.-authorized coronavirus vaccines in Europe and "fully vaccinated nearly 80,000 people in our military communities" across the continent, Thompson said.
"We continue to emphasize inoculation with one of the three available vaccines as the strongest method to prevent the spread of coronavirus and stay healthy," he said. "Those who are fully vaccinated are protected from severe disease and death, including from the variants currently circulating.
"People who are not vaccinated remain very much at risk, and we encourage everyone who is eligible to be vaccinated as soon as possible," he said.
Early this month, Thompson said nearly three-quarters of the Army community in Europe who were eligible for the vaccine were fully vaccinated.
The Air Force declined to provide numbers or percentages of its community in Europe who have been vaccinated, citing Pentagon guidance.
Air Force and Army officials stressed the importance of following host nation restrictions and hygiene requirements.
Retail outlets in Kaiserslautern still require shoppers to wear face masks, but it was not immediately clear if numbers allowed into shopping centers, such as the K in Lautern mall in the center of Kaiserslautern, will be restricted due to the rising infection rate.