Australia training preps F-35 pilots for long-range battles that could end in dogfight
By
Stars and Stripes
September 2, 2022
---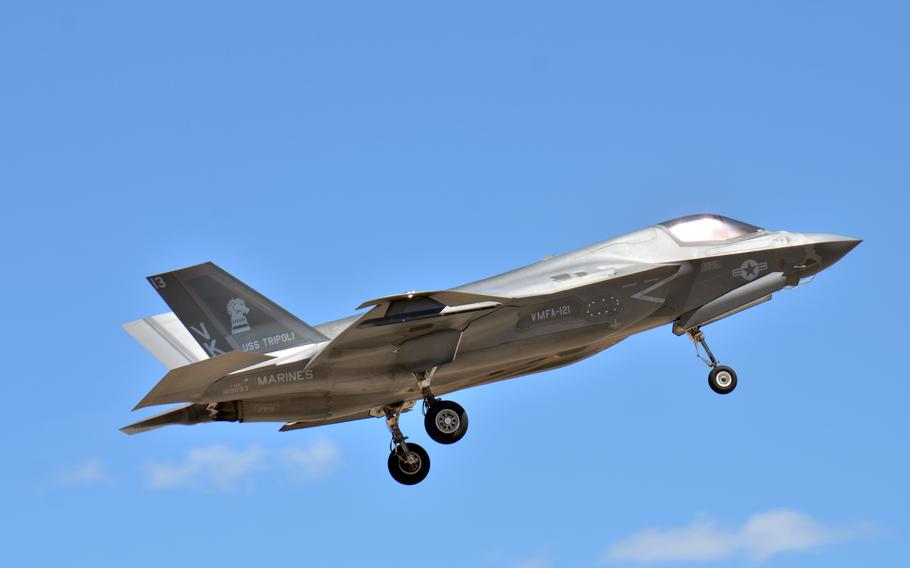 RAAF TINDAL, Australia – Precision-guided missiles mean today's fighter pilots can engage targets long before they're close enough to see.
During Pitch Black drills in Australia's Northern Territory, U.S. and Australian pilots are honing the skills they need to carry out long-range missile strikes. The 21-day exercise involving 17 nations and hundreds of airmen ends Thursday.
But they're also using the opportunity to sharpen their ship-to-ship air combat abilities, otherwise known as dogfighting.
That means performing in real life the kind of aerobatic maneuvers filmed for "Top Gun: Maverick," now playing at the theater on Royal Australian Air Force Base Tindal.
Training for dogfights means the aircraft are relatively close, Capt. Brandon Howard, an F-35B Lightning II pilot with Marine Fighter Attack Squadron 121, told Stars and Stripes on a dusty road near Tindal's runway Thursday.
"Any air-to-air engagement in the modern arena runs the risk of collapsing down into a visual engagement," said Howard, who has been flying from Tindall for the past month.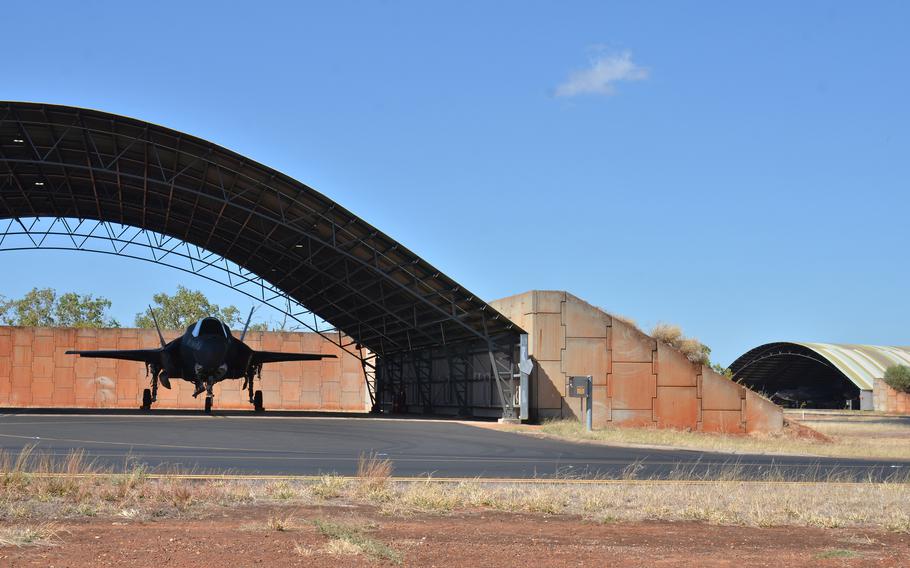 Australia's F-35As can fly 1.6 times the speed of sound and pull 9 Gs in a turn, which makes the pilot feel like they weigh nine times their normal weight, according to David, a 28-year-old RAAF flight lieutenant from Brisbane, Australia.
Australian F-35A pilots are only authorized to provide first names to the media, he said by phone Friday from RAAF Darwin.
"The F-35A has a long-range stealth game plan but we still train dogfighting," he said. "That's some of my favorite training."
The stealth jets carry only four missiles, but their cockpits have much larger display screens in the cockpit than older fighters, giving their pilots a wider view and allow them to pinpoint their adversaries more easily, David said.
"Yesterday we flew a mission where the Australians were flying with (South) Korean F-16s," he said. "The F-35s would stay at the back and allocate targets to the F-16s."
The Marine Corps deployed 12 F-35Bs – capable of short landings and vertical takeoffs – to Pitch Black from Marine Fighter Attack Squadrons 242 and 121, both based at Marine Corps Air Station Iwakuni, Japan.
They spent two weeks training with Australian F-35As from the Tindal-based No. 75 Squadron ahead of Pitch Black, Howard said.
The Australian jets are operating out of RAAF Darwin during the exercise, he said.
It's the first time Howard, whose been flying F-35Bs for four years, has been to Australia.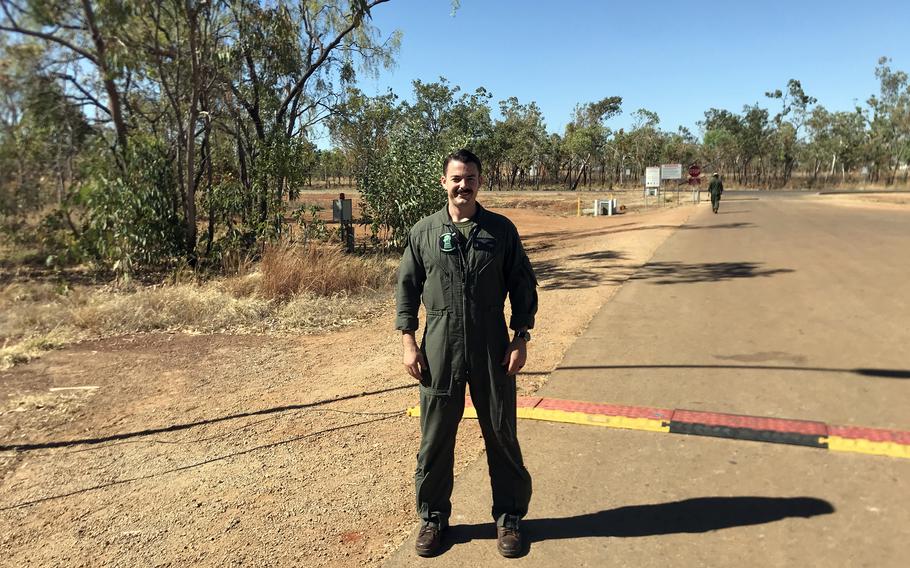 Since he reported to MCAS Iwakuni in 2020, he has mostly trained in Japan, sometimes with F-35As from the Japan Air Self-Defense Force at Misawa Air Base in northeast Japan, he said.
There's more space to fly in Australia than there is in Japan, Howard said.
"It's nice to be able to take off and make a left or right turn and be in the (training) airspace," he said. "In Japan, there is more civilian air traffic and we have to transit to airspace where we train."
The F-35Bs can operate from amphibious ships with shorter decks than conventional aircraft carriers, unlike the Australians' F-35As, which can operate only from conventional airfields.
However, the Australian jets can go farther and faster and "pull more Gs" when they turn, Howard said.
---
---
---
---