Viper Zeros and Motorcycle Oil: US airmen sample highs and lows of Australia's Pitch Black
By
Stars and Stripes
August 30, 2022
---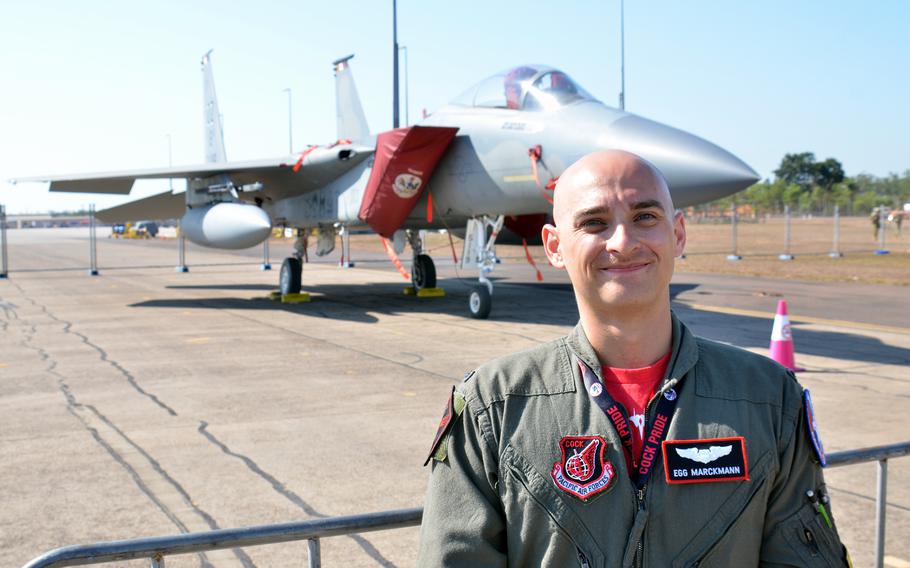 DARWIN, Australia — U.S. airmen from an Okinawa-based fighter squadron have been banking turns and turning wrenches alongside their Japanese and South Korean counterparts since Aug. 19 at the Pitch Black military exercise in northern Australia.
Six F-15 Eagles from the 67th Fighter Squadron at Kadena Air Base are flying out of Royal Australian Air Force Base Darwin during the biennial exercise involving 2,500 personnel, more than 100 aircraft and 17 nations underway until Sept. 8.
Last week, the Eagles flew alongside Mitsubishi F-2 fighters from the Japan Air Self-Defense Force's 7th Air Wing, said F-15 Eagle pilot Trevor Marckmann, 28.
The F-15s flew in the Northern Territory for the first time on Aug. 22 to get familiar with the air space, the Seattle native told Stars and Stripes at RAAF Darwin on Saturday.
"The next day we flew with the Japanese F-2s," he said. "At Kadena we have a close relationship with the JASDF so it's nice to see them here and be able to work with them."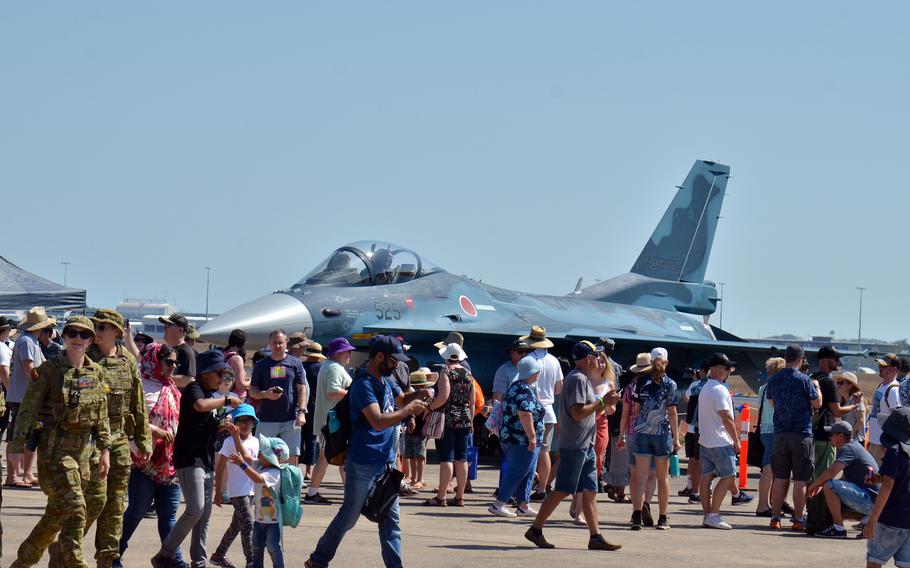 Japan sent 150 personnel and five F-2s from Hyakuri Air Base, north of Tokyo, to Pitch Black, according to a July 28 statement from JASDF. Nicknamed the Viper Zero, the F-2 is a multirole fighter derived from the F-16 Fighting Falcon.
The F-15, built by McDonnell Douglas, is the "world's greatest air superiority fighter," with an unmatched record of 104 kills and zero losses since it entered service in 1976, Marckmann said. The Eagle can travel 1,875 mph, more than twice the speed of sound, according to the Air Force's official website.
"I haven't gone supersonic in Australia yet, but I expect to," Marckmann said.
The pilots have been getting together to plan a large-force exercise, he said.
Pitch Black includes plans for dogfights with up to 80 aircraft battling it out over the Northern Territory.
"It's been good to work with all the host nation partners and everybody else here," Marckmann said, standing in front of an F-15 parked next to an Australian F-35A stealth fighter.
"I'm a big aviation nerd," he said. "The F-35s are pretty cool."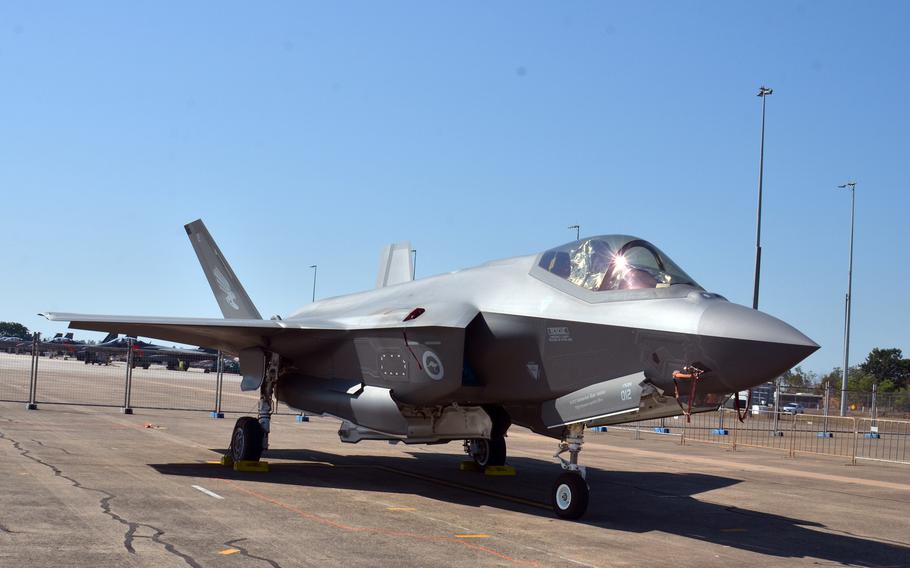 Senior Airman Edwin Guerrero, 23, a crew chief from Mission Hills, Calif., has been laboring on the flightline heat at RAAF Darwin.
"We have the South Koreans right in front of us," he said. "It is cool to see them work."
Where the Americans tend to have a couple of maintainers working on each plane at any one time, the South Koreans surge large groups of maintainers onto individual aircraft, Guerrero said.
South Korea brought eight KF-16 Fighting Falcons to Pitch Black, the first time the U.S. ally has been involved in the drill, according to the Australian Defence Force.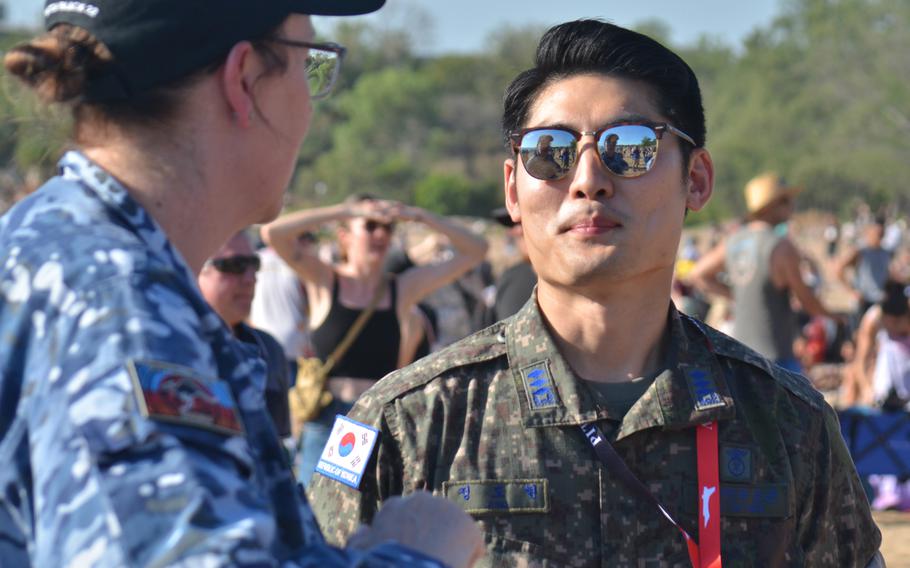 When they're not flying or fixing aircraft, the Kadena airmen have been checking out local attractions such as Kakadu and Litchfield national parks.
They've also hit the bars in Darwin, said Guerrero, who recommends a local brew known as "Motorcycle Oil."
---
---
---
---