'New normal': China likely to continue testing Taiwan by land and sea, security expert says
By
Stars and Stripes
August 12, 2022
---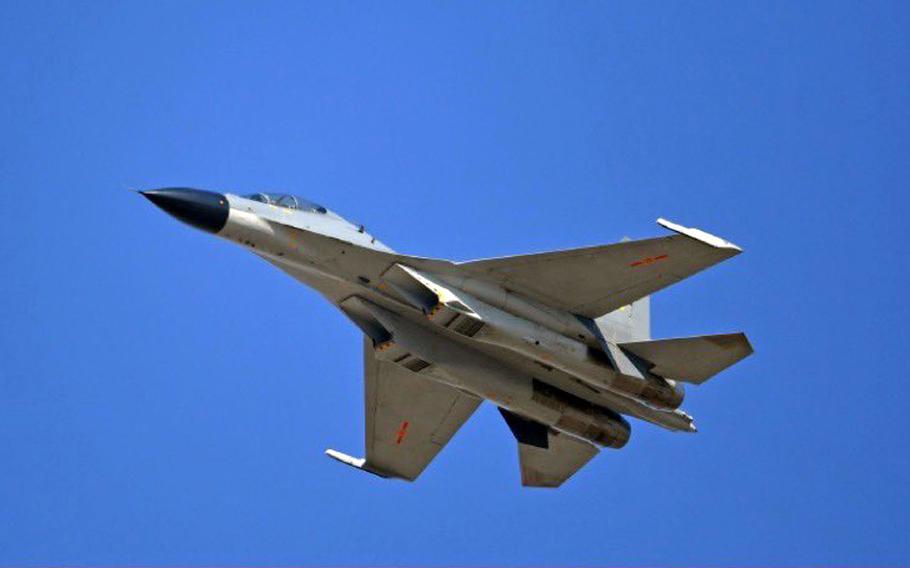 Numerous Chinese military vessels and aircraft were spotted near Taiwan on Thursday, just a day after Beijing announced the end to a weeklong series of drills around the self-governed island.
Six Chinese warships and 21 aircraft were active in the Taiwan Strait and waters around the island, with 11 aircraft flying past the unofficial median line, Taiwan's Ministry of National Defense said in a tweet that day.
The increased activity likely represents the "new normal," according to Lyle Goldstein, director of Asia Engagement at the Washington, D.C.-based Defense Priorities think tank.
"These deployments help familiarize [Chinese military] personnel with the island's geography and defensive capabilities," he said in a Thursday email to Stars and Stripes. "Of course, they also have high intimidation value, as well."
China on Wednesday concluded a series of drills that began on Aug. 4 and included missile launches and live fire by land and naval forces. They were a response to U.S. House Speaker Nancy Pelosi's visit to Taiwan on Aug. 3.
The drills effectively surrounded Taiwan and had a "serious impact" on international trade and regional security, Taiwanese Foreign Minister Joseph Wu said Tuesday. He also speculated that the exercises could be a pretext for an invasion.
The same day the exercises concluded, 10 Chinese warships and 36 aircraft were operating in the region, Taiwan's defense ministry said. Of those, 17 aircraft flew east of the median line.
Prior to Pelosi's visit, Beijing routinely sent aircraft into Taiwan's air defense identification zone on a near daily basis, according to daily updates by the defense ministry. The presence of warships in those incursions, however, was relatively rare.
Taiwan has remained functionally separate from China since 1949, but Beijing regards the island as a breakaway province that must be reunited politically with the mainland, by force if necessary.
The conclusion of China's exercises represents a temporary abatement, but the long-term outlook remains grim, Goldstein said.
China reaffirmed that it would not "renounce the use of force" in its efforts to bring Taiwan back into its fold, according to a white paper released Wednesday by the Taiwan Affairs Office in Beijing. It stated that while China will exert its "utmost efforts to achieve peaceful reunification," it reserves the ability to take "all necessary measures" in achieving its goal.
The threat of force shouldn't be taken lightly, according to Goldstein.
"I have been concerned for many years that Beijing is deadly serious about enforcing its claims to Taiwan," he said. "I find it plausible that China will assume a more and more aggressive posture against Taiwan, commensurate with its rapidly growing military power."
---
---
---
---