DODEA teacher, nurse get suspended sentences for growing and possessing pot on Okinawa
By
Matthew M. Burke and Mari Higa
Stars and Stripes
July 20, 2022
---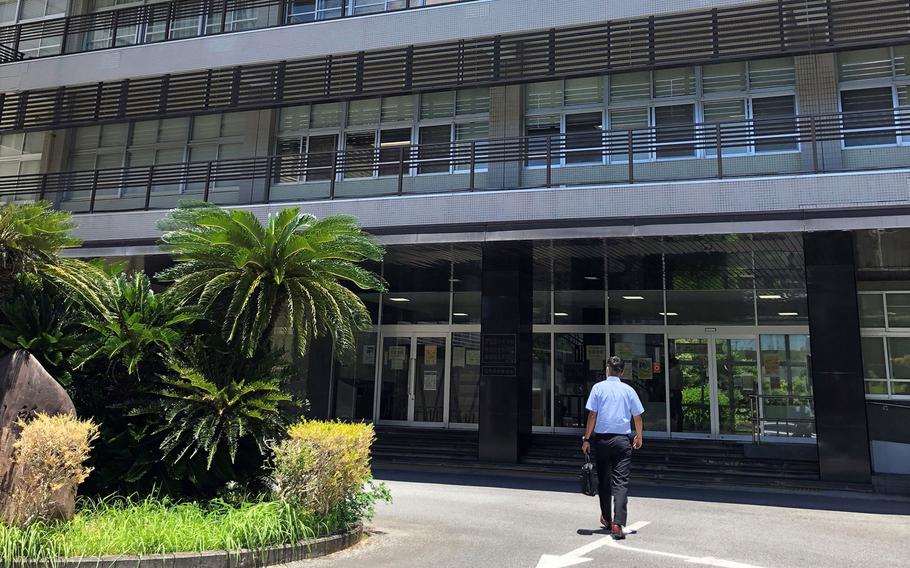 NAHA, Okinawa — A teacher and a nurse with Defense Department schools on Okinawa were handed suspended sentences Wednesday for possessing and growing cannabis at their Japanese home.
John Gouldman, 59, a teacher at Kadena Middle School on Kadena Air Base, received 2 ½ years for growing 32 cannabis plants at the couple's home in Chatan, and for cannabis possession. Holly Gouldman, 57, a nurse at Kubasaki High School at Camp Foster, was sentenced to one year for possession.
Judge Hirononbo Ono of Naha District Court suspended their sentences for three years, meaning they remain free unless they commit another offense in Japan during that time.
Ono said the Gouldmans' "deep remorse" influenced his decision.
"No matter what country you are from, as long as you live in Japan, you must follow Japanese laws," he said.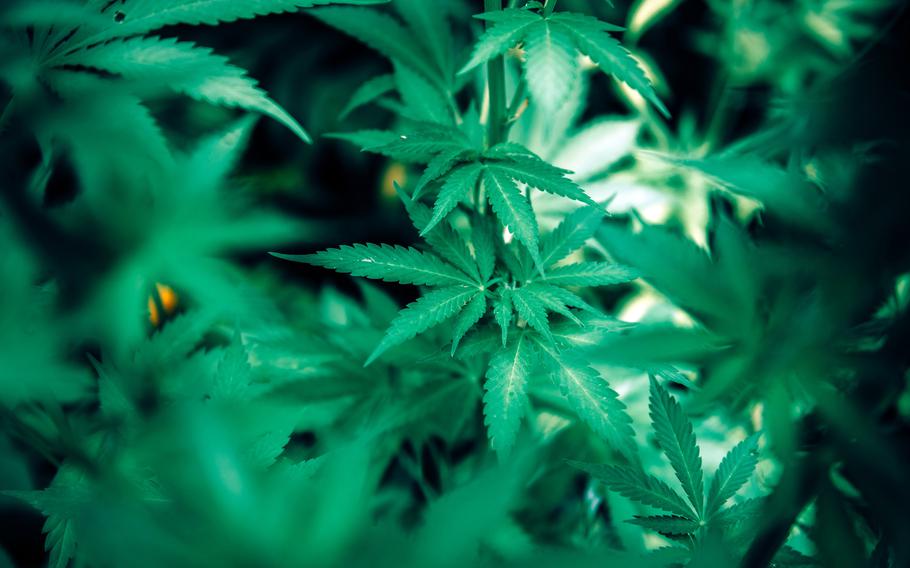 Miranda Ferguson, a spokeswoman for the Department of Defense Education Activity, Pacific Region, in May said the couple were considered absent without leave but she could not comment further. She could not be reached Wednesday.
Japanese police arrested the couple May 17 at their home. In addition to the plants, police recovered more than 5 ounces of dried cannabis. The couple was indicted June 7 on cannabis possession and rearrested the next day on suspicion of growing cannabis. John Gouldman alone was indicted June 30 for growing the plant.
The two pleaded guilty July 12. John Gouldman in court said he grew cannabis to relieve shoulder pain and suggested his wife use it after she had knee surgery in September.
So far this year, the district court judges on Okinawa have suspended sentences for four Marines convicted of smuggling larger amounts of cannabis and other drugs onto Okinawa through military post offices. A fifth was sentenced Tuesday to six months, suspended, for a small amount of cannabis. Two others received two- and three-year terms with hard labor for drug smuggling.
Outside court Wednesday John Gouldman said his sentence was just but wanted the people of Japan to understand cannabis' medicinal properties.
He said prescribed cannabis "worked for him" in the U.S. when other pharmaceutical drugs did not. The coronavirus pandemic made obtaining conventional medicine from U.S. Naval Hospital Okinawa difficult, he said. At times he went without or took less effective medicine, he said.
Gouldman said Japanese prosecutors who in court on July 12 described cannabis users as "addicted and hallucinated" are wrong.
"Japan needs to know the truth," he said.
---
---
---
---